Table Service POS System for Australian Hospitality Businesses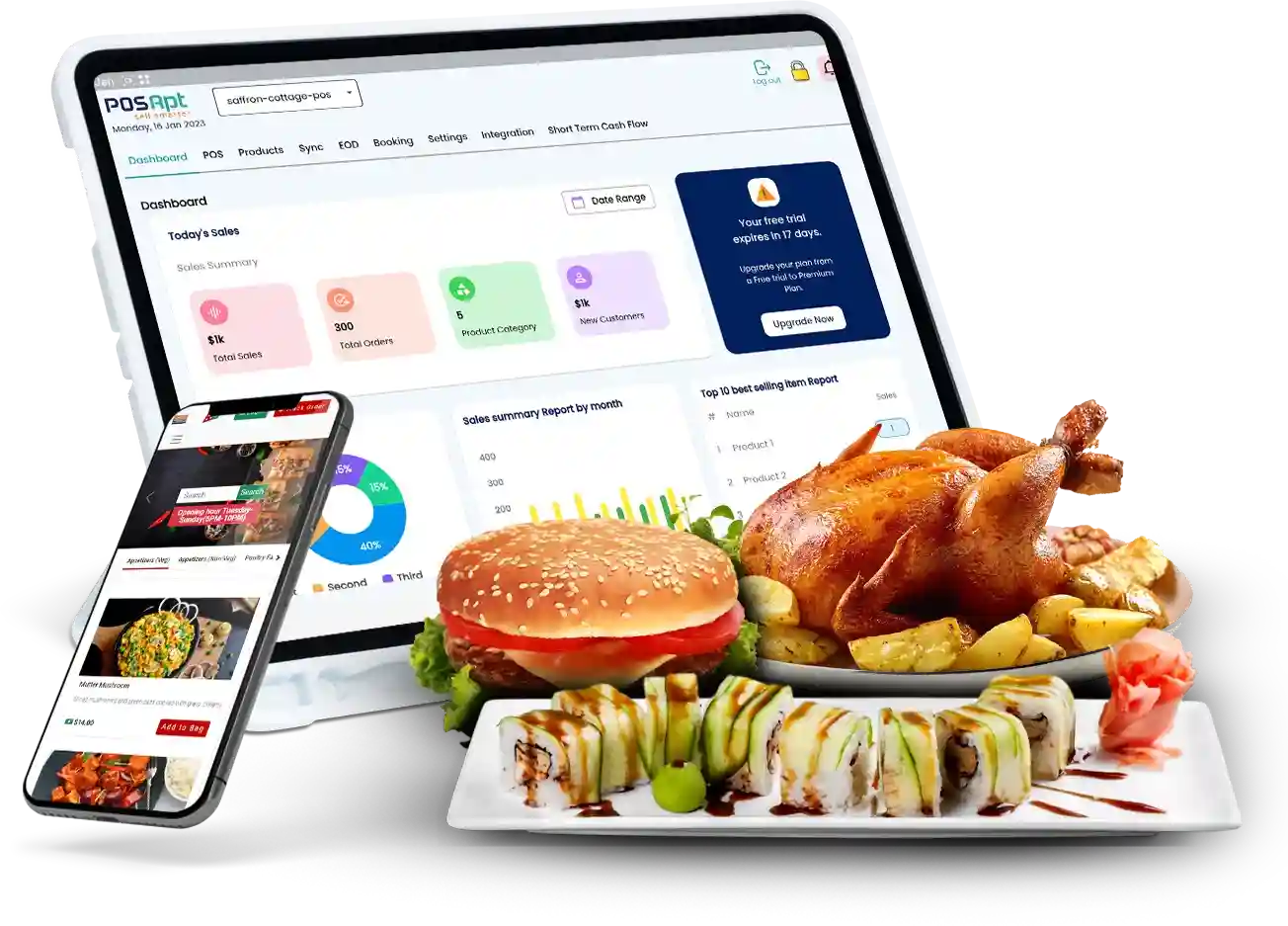 Give your customers the best service at their tables with POSApt.
Tend To Your Customers Beside Their Table With A Modern Table Service POS
Advanced Table Management
Customisable and Scalable
User-Friendly Interface
Do you want to cater to your customers in the most 'classy' way possible? Get our Table Service POS and start taking orders directly on a tablet. No paper notebooks or pens are required and the orders are sent to your kitchen instantly.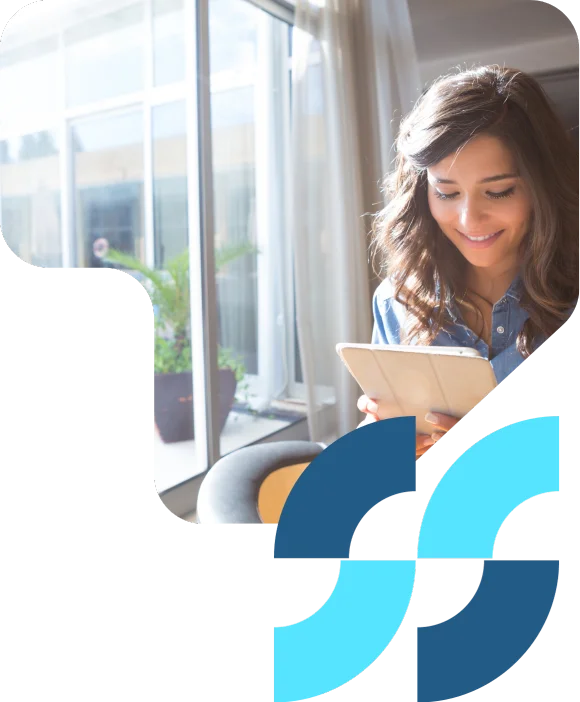 Table Service POS by POSApt
Gone are the days of waiting tables with a notebook and a pen, scribbling down orders, and rushing back to the kitchen only to find out that the order cannot be fulfilled because an ingredient is out-of-stock. It's 2023 and this way of waiting tables is not only inefficient but also bad for the environment.

What today's restaurants need is an advanced Table Service POS system that allows them to efficiently offer services to their customers at the table. The system should not only make the use of pen and paper obsolete but also preemptively keep tabs on your inventory's status.
By having the power to know whether all the ingredients are available in your inventory from anywhere at any time, you won't have to worry about ever overstocking or running out of the most common ingredients. You won't have to reject any item on the menu and give your customers everything they order.
Everything mentioned above and more is what our POS system provides. Give our Table Service POS System a try today!
Enhancing Table Service of Hospitality Establishments in Australia
Taking orders and accepting payments right beside the table increases the customer retention rate. That is exactly what our Table Service Point of Sale system enables. It allows you to elegantly offer services through a tablet to your customer at their table.
Empower waitstaff with tablets for tableside ordering that allow them to send orders directly to the kitchen.
Allow your customers to pay for their meals in their preferred payment method without having to wait in line.
Assign table numbers, view their status, and easily manage all orders with our POS system to increase efficiency.
Allow customers to customise their orders to their preferences right as they're ordering without the pen and paper hassle.
Simplify the payment process for large groups and parties by splitting bills and accepting payments as needed.
Access real-time data on total daily orders, and optimise operations to enhance the dining experience of your business.
7 Reasons to Choose
Our Table Service POS Solution
1
Advanced Table Management
A Table Service POS system makes it super easy to manage tables in your restaurant, cafe or eatery. We provide different ways for you to map tables, view seating status in real-time, and manage orders remotely. This results in smoother customer flow and reduced waiting times.

2
Menu Customisation
Food trends change like the weather. If you're still stuck with a printed-out menu, it can be tough to make changes every so often. However, POSApt allows you to easily customise menu items, add modifiers or special requests, and make quick changes based on seasonal offerings.
3
Inventory Management
Wouldn't it be unprofessional if you had to reject an order for a cheeseburger because you were out of cheese? Well, that won't be the case if you have a POS system. It tracks ingredient levels in real time and notifies you before going out of stock. Inventory tracking not only helps to avoid stockouts but also increases customer satisfaction.
4
Customer Relationship Management (CRM)
Another beneficial feature of a table POS system is customer relationship management. It allows you to gather customer data through their previous purchases, track order history, and personalise service. This results in enhanced customer satisfaction and loyalty.
5
Seamless Integration
Whether you need to integrate accounting tools such as Xero or your online ordering systems, it's super easy with POSApt. We are known for our system's seamless integration to save you time and enhance overall efficiency.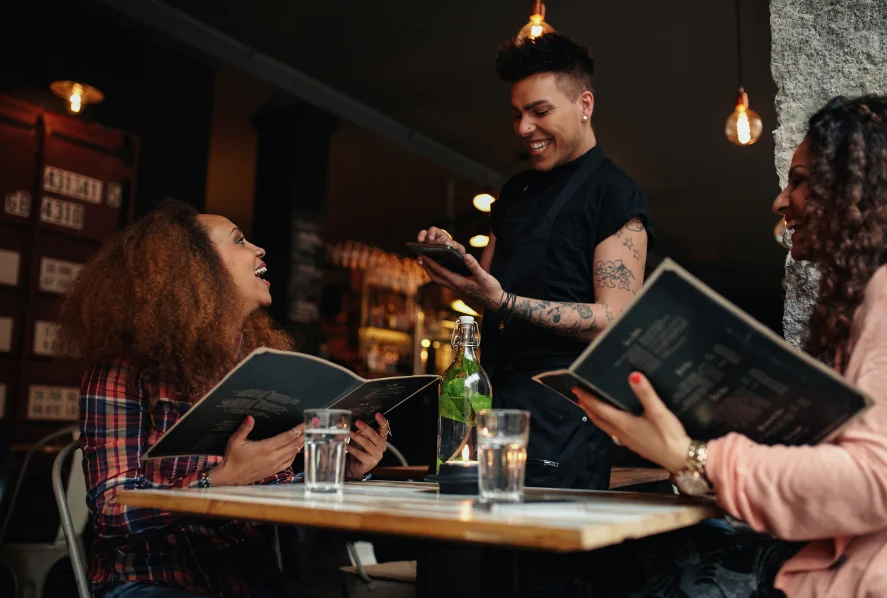 6
Customisable and Scalable
The system can be tailored to the unique needs of each restaurant. Whether it's menu items, modifiers, or pricing, POSApt's system can be easily customised. Furthermore, it scales well as your sales increase, adapting to increased order volumes and expanding business operations.
7
User-Friendly Interface
POSApt's system boasts an intuitive and user-friendly interface, which reduces the learning curve for staff. This is crucial in a fast-paced restaurant environment where quick operations are essential.
Frequently Asked Questions?
A table service point-of-sale system optimises and streamlines the operations of hospitality establishments. Some of the essential features of such a system include order processing, table management, and payment processing.
To use POSApt's table service POS system, you have to subscribe to our monthly plans or send us an enquiry. Our technical team will reach out to you to show you a demo. If everything goes well, we will reach your store location and set up both hardware and software for you. Moreover, we will also provide you with hands-on training on the system absolutely free.
Without a doubt, POSApt is the best POS system for a table service restaurant. It offers a wide array of features that work in unison to empower businesses like yours to make running a business easy.
Our basic plan starts at just $66 per month, encompassing all the essential features needed for effectively managing your business. Meanwhile, you can check our
pricing plan
to learn about our subscription model.
We understand that you may already be reliant on other tools and software that are crucial for your business's functionality. That is why we offer 3rd party integration of accounting software, payment gateways and e-commerce or online ordering platforms.