Our Food Truck POS Solution Includes Everything You Need
Free Consultation
Products Upload
Set Up, User Training
Friendly Customer Services
Custom Website and Maintenance
Whether your food truck requires a system to manage orders and inventory or an online store, POSApt can handle all. Our robust cloud-based software solution is built with the food truck business in mind. As you can operate via your tablet, it is easier to take the system wherever the truck goes.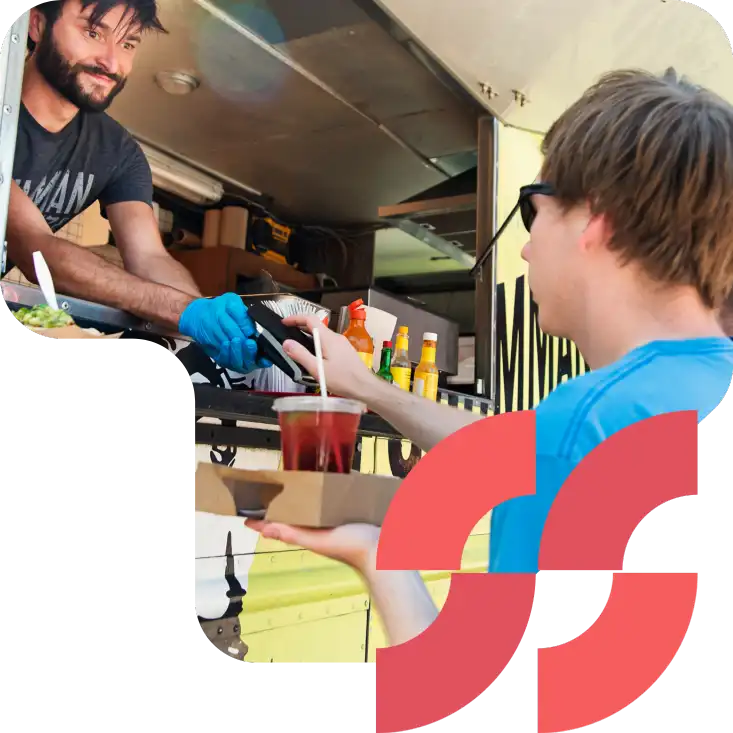 The Best POS Solution For
Your Food Truck
As a culinary hub, Australia is home to thousands of eateries spread across the country. But what makes your food truck unique? Stand out in the sea of competitors with the best food truck POS system in the market. Experience it for yourself with a 30-day free trial.

Split Payment Mechanism
Have a party of customers who wish to pay separately? No worries. With our system, your customers have the ability to split the bill for a more profound dining experience.

Stock Alerts
As a busy food truck owner, it is difficult to keep track of your stock levels manually. POSApt's food truck POS software allows you to keep track of your stock levels, alerting you whenever you're running low on an item.

Multiple Language Support
As diverse as Australia is with its people, so is its food culture. We recognise this and offer our POS in multiple languages to aid food truck owners from various backgrounds.

Product Customisations
At POSApt, we understand the needs of customers with special needs. With us, you can enlist all types of food modifications such as vegan and vegetarian options, gluten-free options, and more.

Gift Cards
POSApt also comes with an option for gift cards. Give gift vouchers to your customers to increase customer retention rates.
Integration with Xero
To cater to your accounting needs, our POS also offers integration with Xero (a leading accounting software).

Mobile Payment Options
TOur system simplifies the payment process for your customers, accepting various payment methods, including cash, credit cards, and even mobile wallet payments.

Menu Management
Effortlessly update your menu items and prices in real-time. Highlight daily specials, seasonal offerings, and customer favourites to boost sales.

Sales Analytics
Make informed decisions with our comprehensive reporting and analytics tools. Access real-time sales data, identify popular dishes, and gain insights into your most profitable items.
Why Choose POSApt for Your
Food Truck POS Solution
1
Serving Up Success for Food Truck Franchises
Do you own multiple food truck units? Our system enables you to manage multiple trucks with a single dashboard. Keep track of each unit's performance and streamline your operations effortlessly.
2
Stay Informed on the Go
With our dedicated mobile app, you can monitor the performance of your food truck from anywhere, giving you the flexibility and control you need.
3
Efficiency at Its Best
Our system streamlines your food truck's daily operations, minimizing errors and saving you time and resources. Focus on serving great food, not managing complicated systems.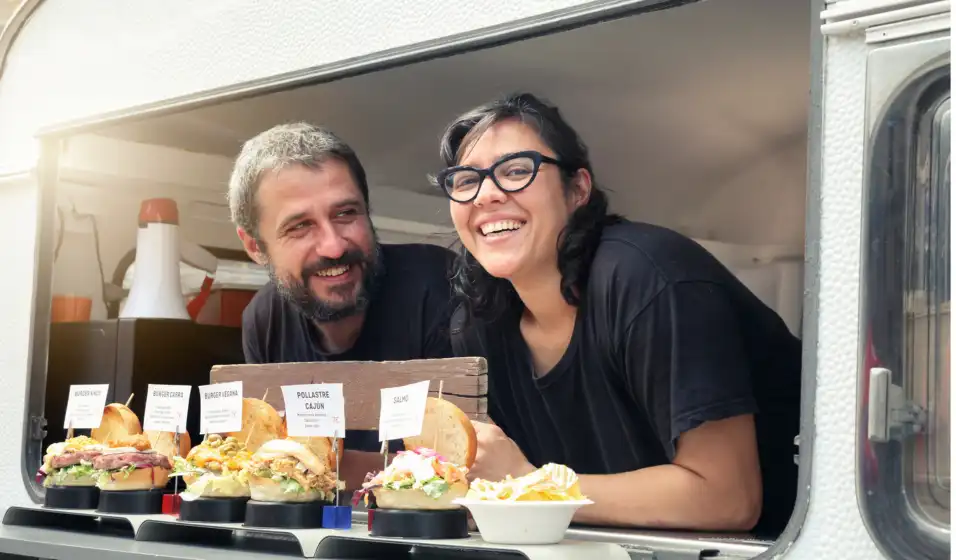 4
Customer-Centric Approach
In today's food truck scene, each customer has unique preferences. With POSApt, you have access to previous order data to provide personalized experiences and keep them coming back for more.
5
Food Truck-Specific Features
Our system comes with features tailored just for food trucks. This includes menu customisation, location tracking, and mobile payments, all designed to enhance your food truck's success.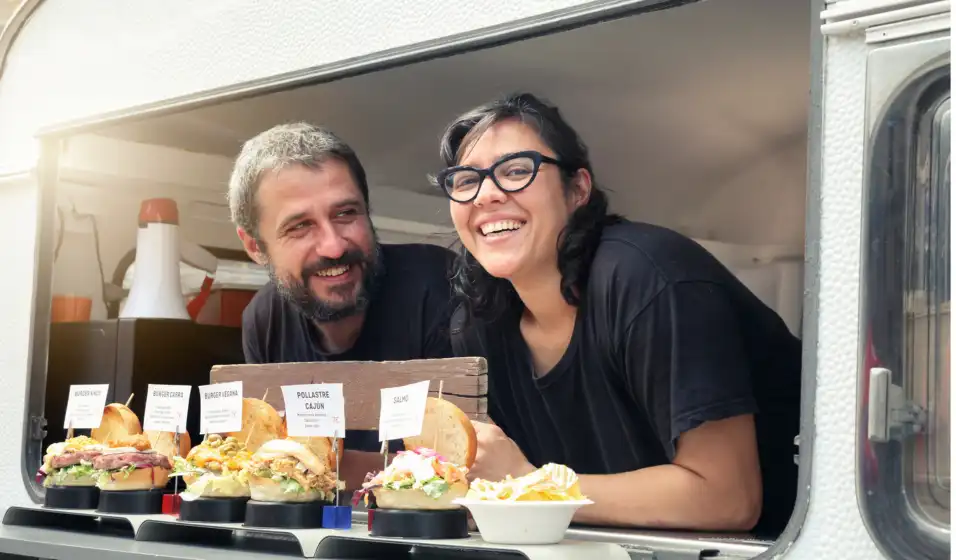 Frequently Asked Questions?
A food truck POS system is an all-in-one solution designed to help food truck owners efficiently manage their operations. It helps in order-taking, payment processing, inventory management, real-time reporting and more.
Operating POSApt is super easy. We provide user-friendly software and offer free training during setup to ensure you and your staff are comfortable using it.
Absolutely! Our system is designed to cater to the needs of all food truck businesses, whether you're a small, single-unit operation or a large franchise.
The cost varies depending on specific requirements for your truck. We offer comprehensive
pricing plan
tailored to your food truck's needs.