Our Restaurant POS System Includes Everything You Need
Free Consultation
Menu Uploading
QR Code Ordering
Table Booking
Set Up, User Training
Enable Split Payment
Custom Website and Maintenance
We're here to elevate today's restaurants to tomorrow's standards with a user-friendly POS and Online Ordering system. Streamline how you cater to your customers and how things work within your restaurant. Are you ready to explore a solution that simplifies inventory, orders and payments?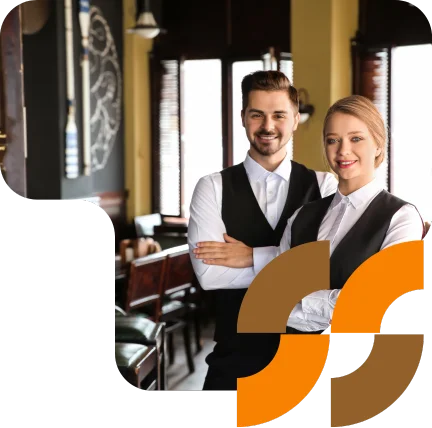 POS System Specialised For Restaurant
Running a restaurant business smoothly is already a very tough job. Factor in the disastrous pandemic and the urgent need to adapt digital means in order to cater for customers in a safe way and the job gets even more difficult.
We understand your struggle and therefore we understand your needs. What you need is a reliable, easy-to-use and affordable POS solution to integrate with your restaurant business. A reputable restaurant POS software that enables you to not just sustain but grow your business is what we're offering.

No matter the size of your restaurant, POSApt is the best restaurant POS system across Australia. Whether you have a single restaurant or a franchise of restaurants, POSApt can seamlessly control all points of transactions with a single mobile platform.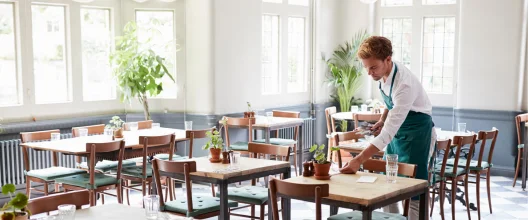 Table booking
Save time, reduce no-shows and improve customer satisfaction with our table booking feature within our POS and Online Ordering system.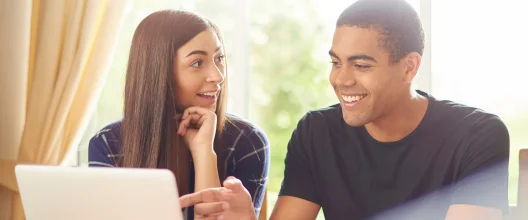 Split Payment
Make it easier to make split payments so your customers can split bills between friends and family.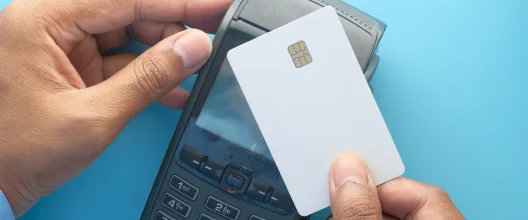 Secure Payment Options
With integrated EFTPOS, our POS system also allows your customers to pay in multiple methods such as debit/credit cards, cash, or gift cards.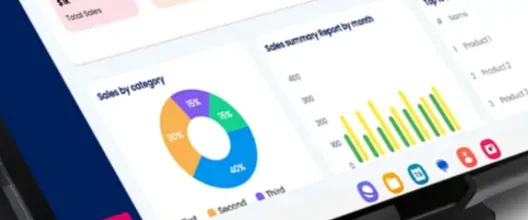 Real Time Sales Reports
All your transactions, sales and receipts are recorded in real-time and you can preview them directly on your POSApt dashboard.
Gift Cards, Vouchers & Loyalty Points
Keep your customers happy and committed to eating at your restaurant with POSApt gift cards, vouchers and loyalty points.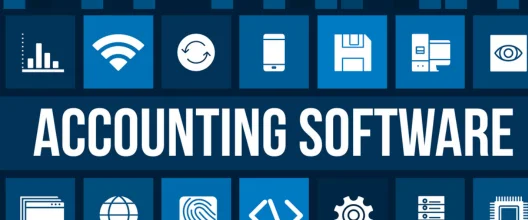 Integration with Leading Accounting Software
Integrated with the world's most popular account software Xero, manage accounting tasks right through POSApt's mobile or web app.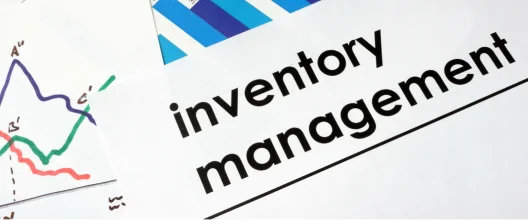 Inventory Notification
Set up a maximum and minimum inventory unit and get notified automatically when you're overstocking or running low on popular products.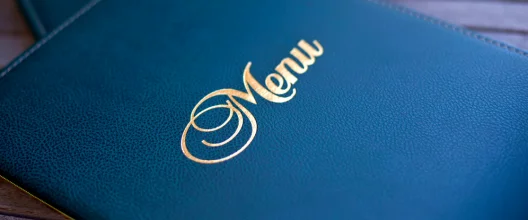 Menu Uploadng
Save valuable time by entrusting us with the task of uploading your menus and products to your restaurant POS Software and online ordering platform.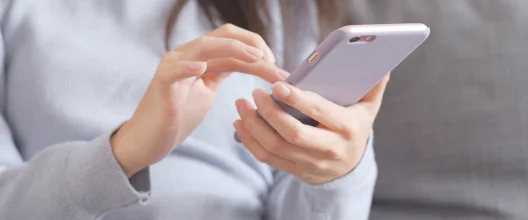 POSApt mobile app
POSApt has its own mobile app for Android devices that you can use to manage orders and check reports anytime on your phone.
---
Keep your business running smoothly with precise and real-time data on all items and products in your inventory. Also, turn on automatic notifications whenever your stock is running low or you're overstocking items.
Our Restaurant Point of Sale System integrates seamlessly with our Online Ordering giving you access to all incoming orders. This eliminates the need to switch between multiple applications for order management or sales tracking.
Streamline operations, improve efficiency and provide a consistent customer experience across all your restaurants. POSApt's Restaurant POS System supports franchised businesses like yours through one interface.
Sell More with Integrated
Restaurant Online Ordering System
Allow your customers to order from your menu without having to leave their homes with an integrated restaurant online ordering system. Whether you offer takeaway, delivery or dine-in, it's all possible with POSApt.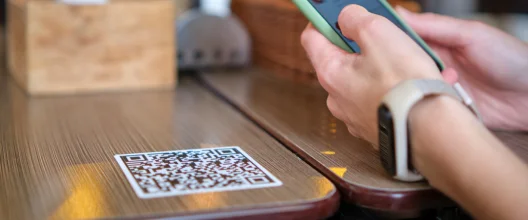 QR Order System
Implement a fast and efficient way of taking orders and making payments via QR codes. Your customers get your menu directly on their phone by scanning the QR on their table.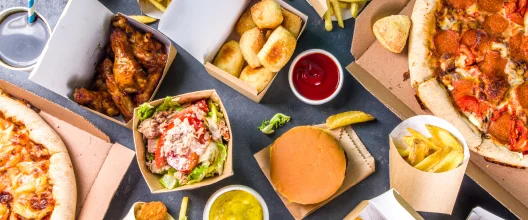 Order Pending Reminders
Receive notifications if any orders have not been processed or forgotten after a specified period of time. Get alerts from our restaurant ordering system.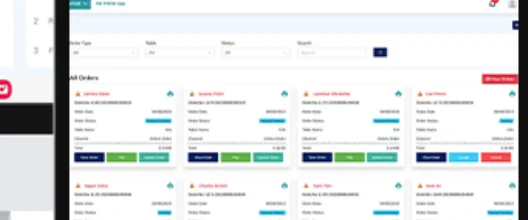 Direct Integration to POS
Receive and manage all incoming orders from a single platform thanks to the direct integration of the online ordering system into our restaurant POS system.
Why Choose POSApt's Restaurant POS Solution?
1
Streamlined Order Process
A POS system designed for restaurants simplifies the order-taking process by allowing your waitstaff to input orders directly into the system. This eliminates the need for paper tickets or manual entry which is more prone to false data storage. POSApt reduces errors, improves order accuracy, and ensures efficient communication between the front-of-house and kitchen staff.
2
Integrated Payment Processing
The restaurant POS solution comes with integrated payment processing capabilities, allowing you to accept payments via multiple methods. Some popular ways are hand cash, credit/debit cards, or digital payment platforms. This streamlines the payment process, reduces errors, and improves transaction security.

3
Faster Service + Happier Customers
All your orders will be transmitted instantly to the kitchen, enabling faster preparation and serving of meals. This will reduce wait times and enhance the overall dining experience of your customers.
4
Integrated with Xero
Keep your restaurant's accounts in check with direct integration with Leading Accounting Software Xero. No need to manually feed data from our POS to your Xero account.
5
All Orders In 1 Single App
Whether your orders come from the restaurant's reception, customer table, or online website, control them all from a single platform. POSApt is the all-in-one solution for your restaurant.
Frequently Asked Questions?
A restaurant POS system is a combination of hardware and software used to effectively manage various operations of a restaurant. It serves as a central hub where all the transactions and data related to the restaurant's daily operations are recorded and processed.
There are several steps to using a POS system. Especially if it's in a restaurant, it can be quite confusing to navigate through without a one-on-one hands-on tutorial from a professional. That's why here at POSApt, we provide you and your staff with a full training session so you know exactly how to operate and maintain your POS. But if you're looking for a basic rundown on how to use a typical POS system for a restaurant, here are the steps:
Take the time to familiarise yourself with the system, and learn the layout, features, and functions.
Fill up your inventory, and menu items, including their names, descriptions, and prices.
Once your POS is ready to take orders, use the system to input customer orders and confirm the order.
Accept payment directly from the POS system via cash, credit cards, or other payment methods.
At the end of every month, analyse the data and reports to make informed business decisions and improve.
A restaurant Point of Sale system typically works in 6 aspects:
Order Placement - When a customer places an order in person, the restaurant staff enters the order into the POS system.
Order Processing - Once the order is entered, the POS system processes the information, calculates the total amount due, and sends the order to the appropriate preparation areas such as the kitchen.
Payment Handling - When the customer is ready to pay, the system provides various payment options such as cash, credit/debit cards, or mobile payments. The system calculates the final bill and processes the payment securely.
Inventory Management - When setting up the system, you add the menu items, their images and prices. The system then tracks inventory levels in real time and gives you notifications on low-stocked items.
Reporting and Analytics - The POS system then provides reports with sales trends, top-selling data and employee performance.
Integration with Other Systems - Finally, a POS system integrates with your accounting software or online ordering platform to give you a seamless experience across all your systems.
No doubt, POSApt is one of the best POS systems for small restaurants in Australia. We have all the features required to streamline your restaurant and boost sales at a better price.
At POSApt, POS solution for restaurants starts from $66 per month. Check out our complete
pricing plan
to learn more.
The working mechanism of a restaurant's online ordering system can be explained in these steps:
Customer places an order via your website or mobile application.
Order is submitted and payment is made.
Order is confirmed and displayed on your dashboard or kitchen screen.
The order is fulfilled and waiting for delivery or pickup.
Order is tracked and updated to the customer.
Customer feedback and reviews are collected.
Restaurant online ordering integration with the POS system needs technical assistance. Give POSApt an enquiry and we will handle it for you.