Don't Worry, Our Shoe Store POS Solution Include Everything You Need
Free Consultation
Products Upload
Set Up, User Training
Friendly Customer Services
Custom Website and Maintenance
Do you want to give your customers the best service possible when they enter your shoe shop? Contact POSApt and get the advanced Shoe Shop POS system for your business. Streamline sales and payment processes and give your customers an exceptional shopping experience.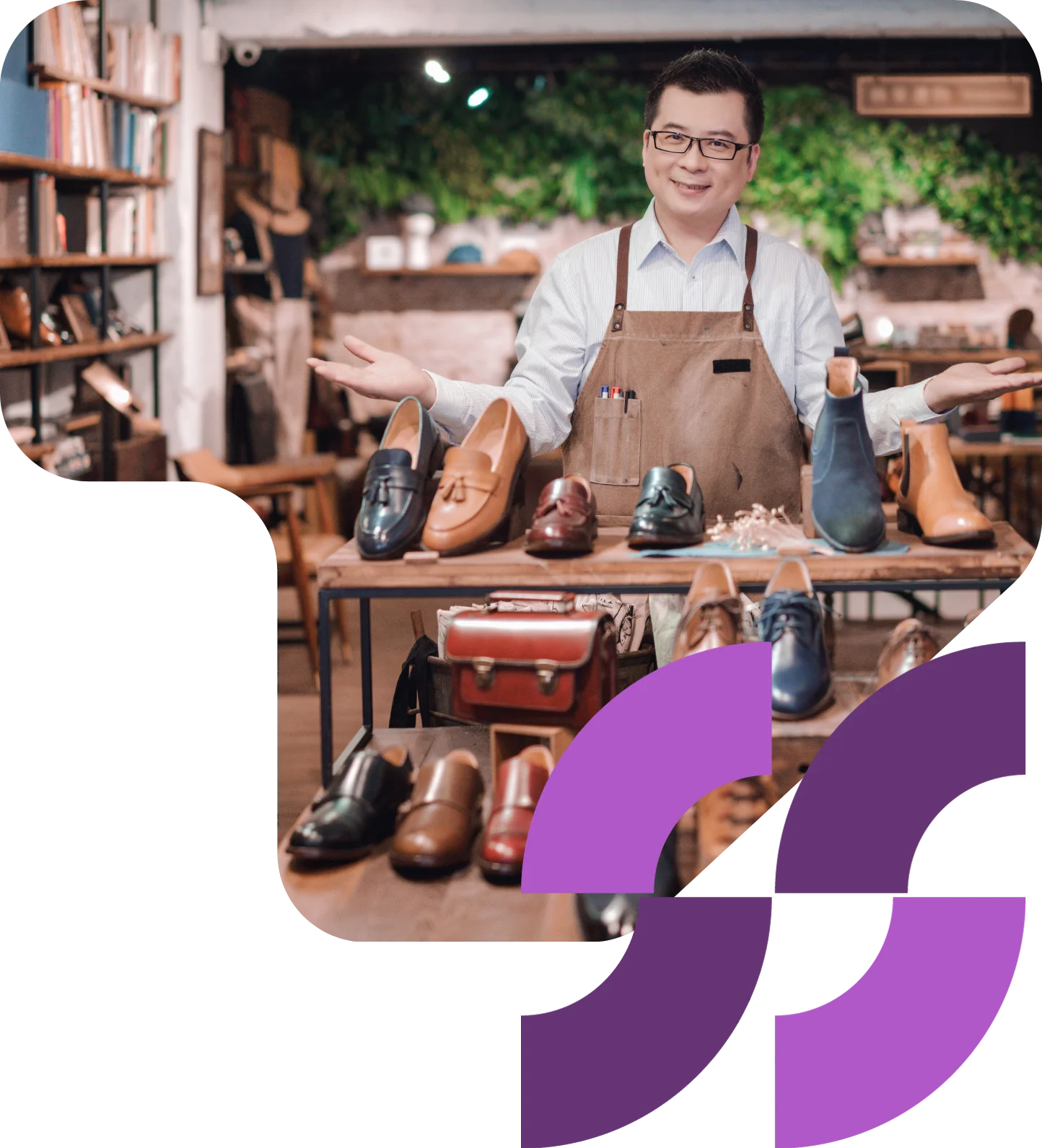 Customised Shoes Store POS System for Australian Retailers
With so many choices available when buying a pair of sneakers, sometimes it's just hard to find the right fit for your feet. It's the same when it comes to choosing the right POS system, especially for shoe store owners. The reality though, is that not all POS systems are designed in the same way and not all are tailored for shoe stores.
That's where POSApt slides in. It is designed specifically with shoe store owners in mind. It is a robust POS software tailored to command over your operational workflows and exceptional customer experiences.Being a cloud-based POS solution, POSApt is easy to access from variable mobile devices. Have a top view of your store's performance from anywhere in the world through your smartphone or tablet.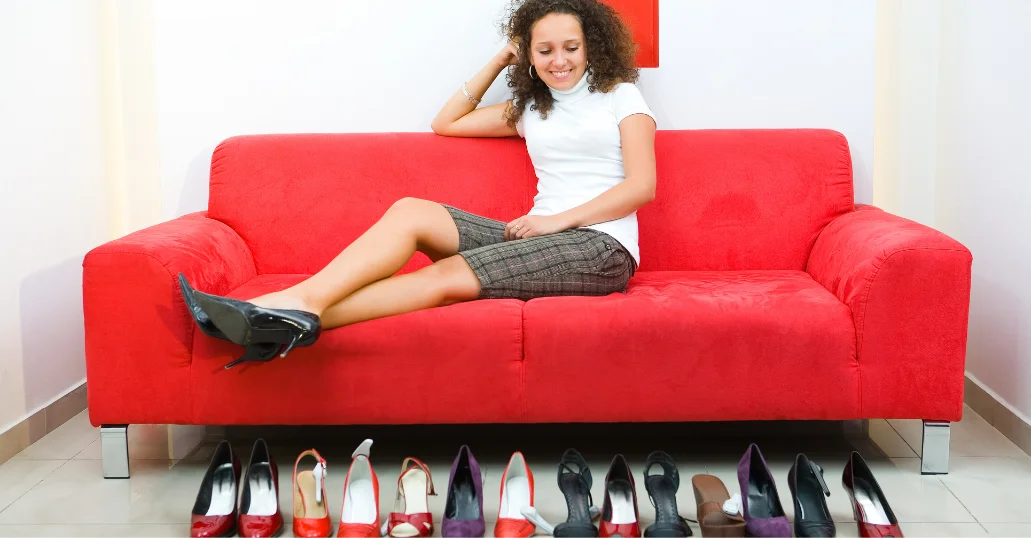 The landscape of footwear retail is characterized by its challenges. A mundane experience for a customer is no longer enough to compete with the rising competition. You need to start giving your customers the best shopping experience of their life. Moreover, you can give them incentives so that they come back to your store when they need a new pair of Air Jordans.
Give POSApt a try and feel the difference for yourself! Sign up for a free trial today!
Find the Best POS Solution
For Your Shoe Store
POSApt is the right fit for your footwear business. Give us a try and see how your sneaker store's efficiency and flexibility grows.
Customisation Options
POSApt offers you the option to add in customisations such as shoe sizes, and colours so you don't have to enlist the same product multiple times.

Brand and Designer Information
Easily add detailed information about shoe brands and designers when adding products to the inventory.

Inventory Tracking
Track and manage a range of footwear products and accessories right from your POS system that automatically updates sold items

Multiple Payment Options
Provide flexible payment options to customers, including credit cards, debit cards, cash, and mobile payments, ensuring a smooth checkout process

Seasonal Promotions & Discounts
Run seasonal promotions and discounts through the system to make your customers happy and build loyal relationships.

Real-Time Sales Reports
Get up-to-date data on your key metrics right in your dashboard. Download the report in your preferred format to analyse performance.
User Friendly Integrated
E-Commerce System for Shoe Stores
Customers today often Google for shoes and sneakers even before deciding the brand they want to wear. So, going online and getting your e-commerce store in front of these online customers is crucial. Start selling your shoes online with our E-commerce solution.

Mobile App Option
Browse through and analyse your shoe store e-commerce performance directly on your phone with our dedicated mobile application.

Direct Integration to POS
Get all your data on your ecommerce store directly from your POS system with just 1 click thanks to the direct integration feature

Franchised Business Support
Have multiple store outlets? No problem. You can manage them all with one single e-commerce POSApt dashboard.
7Reasons How You Can Grow Your Business with Our
Shoes Store POS System
1
Personalised Customer Experiences
In current trends, the sneaker shopping experience is more than just for wearing. Each customer has their own reasons to buy a pair of Nike or Yeezy. So, it has become adamant that even sellers understand the preferences of their customers. With a shoe store POS system, you're equipped with previous purchasing data to provide tailored experiences.
2
E-Gift Cards & Loyalty Program
We know that it's super tough to get your customers to shop again with you, especially in the sneaker business. That's when you need to pull out your secret weapon powered by our shoe store POS; e-gift cards and loyalty program. You can use these features to keep your customers interested and coming back for more.
3
All-in-one Sales Management
Imagine being able to control all aspects of your shoe store from one place. A shoe store POS system can help you do just that! It can keep track of your inventory, sales, and customer insights, so you can make sure everything is running smoothly.

4
Shoe-Store Specific Features
Like every shoe has its specialised sole, this system has unique features designed for footwear retailers. Features like product customisation for shoe sizes, colours and brand names are all unique and crucial to these stores.
5
Real-Time Data & Reports
Whether to keep tabs on how your sneaker business is performing or to report it to a higher authority, a POS system can help you massively. Generate real-time data of your most selling products and download reports to make informed data-driven decisions.
6
Multi-Platform Support
Whether you want to tend to your customer's needs with a powerful POS on your tablet, phone or laptop, it's all possible with POSApt. Our software solution works on all 3 platforms so you can use it on whatever device that you're comfortable with.
7
Can Accommodate 500+ SKUs
Managing an inventory that has a ton of items or units isn't a small task. If your shoe store comprises numerous Stock Keeping Units (SKUs) across multiple stores, POSApt can help you out. Even our basic POS solution can accommodate up to 1,000 SKUs for your shoe store.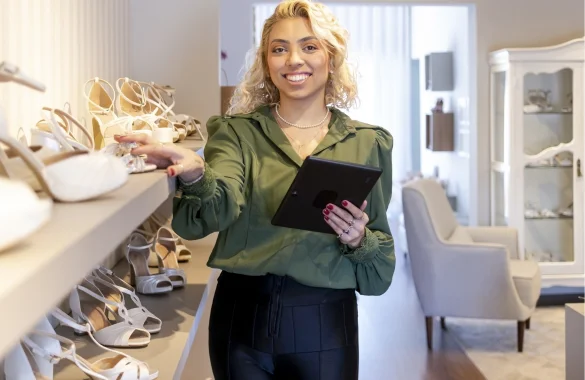 Frequently Asked Questions?
A shoe store POS system is an all-in-one solution for shoe and sneaker shop owners to easily manage their stores. It handles tasks such as processing sales, tracking inventory, and accepting payments.
To set up a POS solution for your store, give us an inquiry and we will reach out to you. Our expert team will set it up for you and will also provide a complete tour on how to use it.
If you're looking for a POS system that is the best value for the money you pay, POSApt is the recommended choice. It offers a range of features tailored to meet the unique needs of shoe stores at an affordable price.
The cost to implement a POS system for a shoe store varies depending on your requirements. Check out all pricing plans and select the one that perfectly fits your store's needs.
Our shoe store POS system seamlessly integrates with our e-commerce system, enabling you to effortlessly handle both online and in-store sales. You can rest assured that our dedicated technical support team will manage the integration process for you. Moreover, there is no integration fee.