Don't Worry, Our Jewellery POS Solution Include Everything You Need
Free Consultation
Products Upload
Set Up, User Training
Friendly Customer Services
Custom Website and Maintenance
The jewellery business in Australia is as prestigious as ever. Every purchase needs to make the buyer feel valued and respected. One thing that would absolutely convey this feeling is an advanced Jewellery POS System. Try for free for 30 Days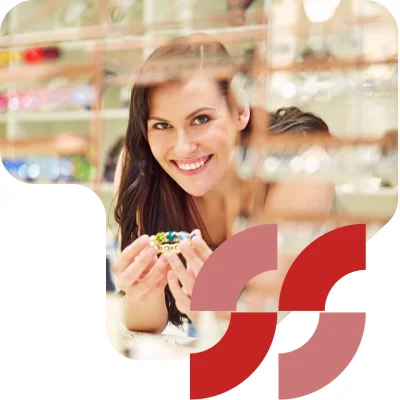 Jewellery POS System for Australian Businesses
Running a jewellery store comes with its intricacies, whether you specialise in timeless pieces or offer custom creations. Managing multiple collections and balancing both physical and online sales requires a dependable system.
That's where our Jewellery Store POS System from POSApt shines. It's crafted to simplify your operations, even during busy hours, ensuring a gem-worthy experience in the ever-evolving world of jewellery.

We understand that it takes more than a basic POS system to smoothly run a jewellery store. Whether you want to connect an accounting software like Xero or any third-party software, it's all possible with POSApt.
Redefine how you do sales with advanced POS software built for you. Try today!
Find the Best POS Solution
For Your Jewellery Business
Maintain your prestigious status whilst enhancing your business operations with our POS solution. Make each purchase leave the customer feeling appreciated and esteemed. Experience it for yourself with a 30-day free trial.

Detailed Product Descriptions
Provide your customers with detailed information about the gemstones and metals used in your jewellery items.

High-Value Transaction Handling
Make payments secure and prevent fraud in handling high-value jewellery with our integrated payment methods.

Loyalty Program
Build a loyal customer base with our loyalty points system that encourages customers to return for 'exclusive offers and discounts.

Inventory Notifications
Get automatically notified when your precious gems or metals are running low to avoid being out of stock when a customer orders.

Gift Cards & Vouchers
Customers can give their loved ones a special something from your store that they can choose on their own with a Gift Card.

Multiple Languages
Select a language that you're comfortable with and the whole system adjusts to that language making it easier for you to navigate.
User Friendly Integrated
E-Commerce System for Jewellery Stores
Showcase your shining gemstones to the world with an E-Commerce store that helps you sell online and manage orders.
Multi-Payment Support
Accepting payments can sometimes be tricky when it comes to jewellery shops. So, we made it easier with multiple payment methods, all safe and secure.
Integration with POS
With POSApt, you only have to add product data once, either on your POS or your e-commerce store and it gets automatically synced to both.

Franchised Business Support
Oversee all your stores and their performance from a single platform. Check out real-time reports from your mobile app for all your stores.
5 Reasons How You Can Grow
Your Business with Our
Jewellery Store POS System
1
Simplify Multi-Store Sales
Expand your jewellery empire with ease. POSApt supports franchised businesses, so you can oversee all your stores and their performance from a single platform. Your employees can manage individual stores on their own, so you can focus on growing your business.
2
Raise the Shine of Your Jewellery Business
Organising your jewellery store can be a hectic adventure if you don't have the right set of tools. With our Jewellery store POS, you can effortlessly manage your inventory, sales and marketing, all in one place. Make sure you always have enough items of the top-selling products and never have to turn a customer away.
3
Sturdy and Trustworthy Hardware
In a bustling jewellery store, your checkout experience must be as precise as the cut of a diamond. Our POS solution features robust hardware – user-friendly touchscreens, swift barcode scanners, and dependable receipt printers. Ensure that your store operates smoothly, regardless of the rush.
4
Safe and Swift Transactions
Enhance your customers' shopping delight with swift transactions. Not everyone wants to pay in the same way. One customer might want to use their credit card while the other might want to pay via cash. No worries, our system allows you to accept multiple payment options – credit cards, gift cards, and cash.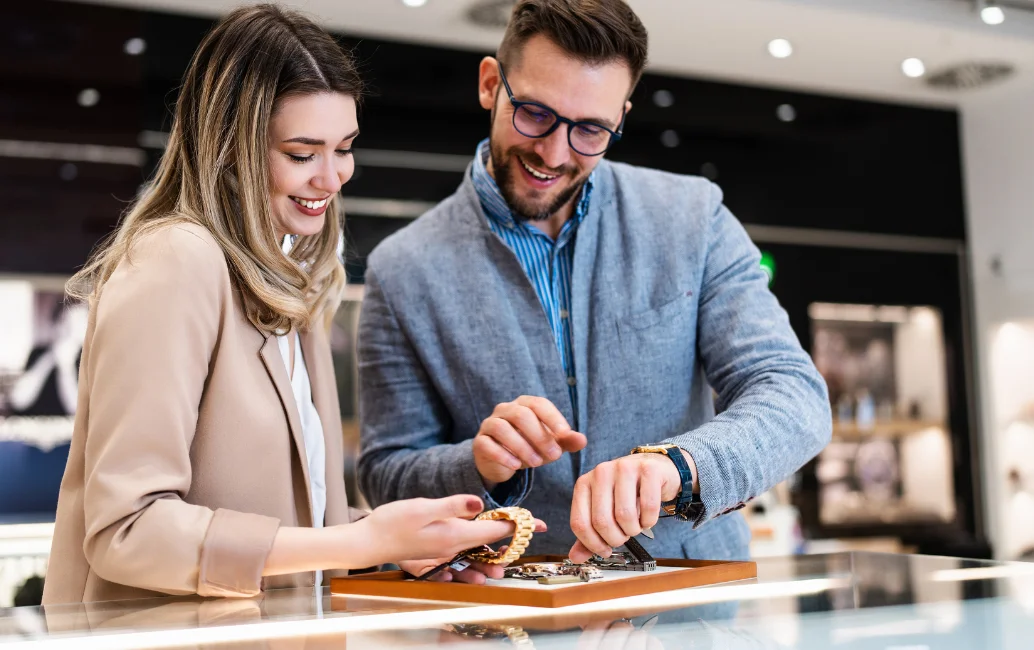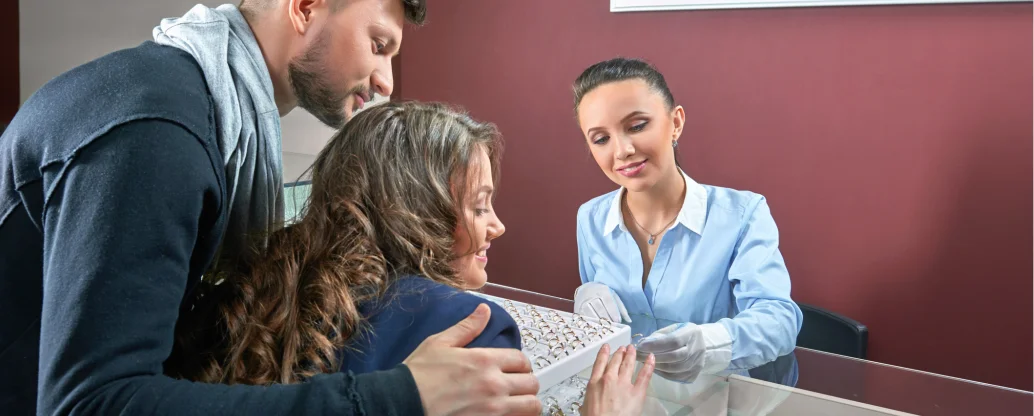 5
Easy Migration & Integration
Migrating to a new POS system doesn't mean discarding your existing equipment. POSApt simplifies using our software alongside your current systems. No need to invest extra in hardware you already possess. Our system seamlessly integrates with software solutions like Xero and e-commerce ensuring your brilliance reaches new heights.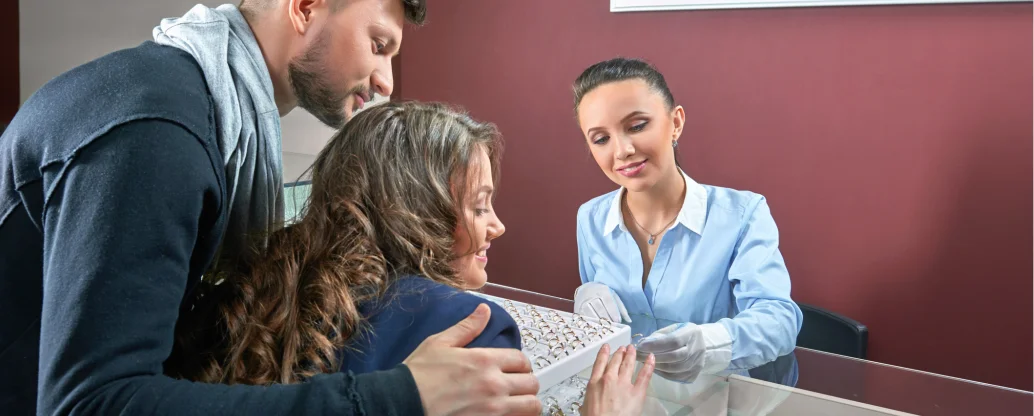 Frequently Asked Questions?
To put it bluntly, a Jewellery Store POS system is a complete POS solution for jewellery stores. It allows jewellers to efficiently manage most of the point-of-sale transactions such as processing sales, overseeing inventory, and accepting payments.
Operating POSApt is exceptionally user-friendly, making it accessible even to those new to such technology. Furthermore, we provide complimentary hands-on training during the setup phase to ensure your familiarity and comfort with the software.
When looking for the best POS system for a jewellery store, POSApt definitely emerges as the top choice. The system boasts an array of features tailored to meet the unique requirements of jewellery stores in Australia.
Our entry-level plan starts at just $66 per month, encompassing all the essential features necessary for effectively managing your jewellery store. Moreover, check out all
pricing plan
to know in which category your business fits.
You can easily integrate your e-commerce store with your POS system to manage both e-commerce and in-store sales. We provide technical support for no extra cost to help you integrate both these systems.