POSApt
Hospitality POS System
For Australian Businesses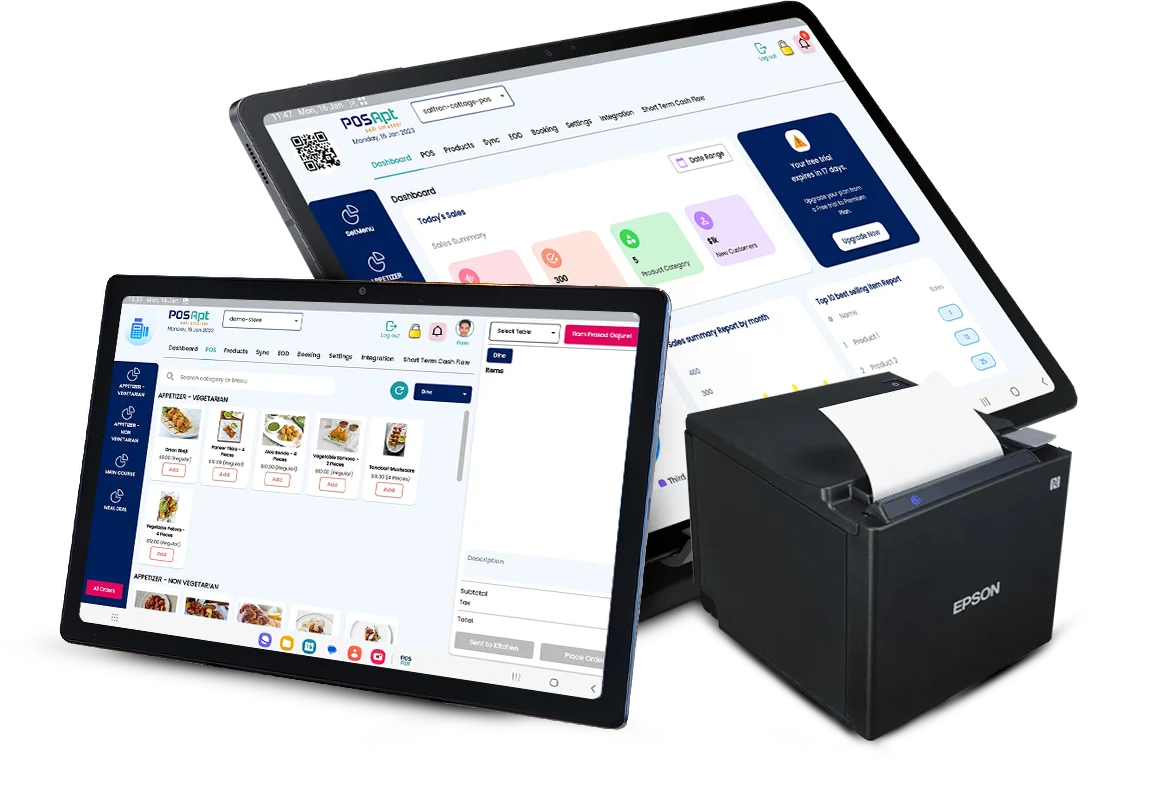 A Hospitality-centric POS system delivering flexibility and scalability.

Software To Streamline Your Business
A game-changer for businesses looking to streamline their operations and improve customer experience.
Free Consultation
Custom Website and Maintenance
products Upload Included
User Training Included
Friendly Customer Services
We Serve Hospitality Industry
Features Of A
Great Hospitality POS System
A POS system for hospitality businesses should be easy to use. A simple and intuitive interface enables quick transactions and reduces the risk of errors. Less manual errors mean more productivity.
Your POS system should allow you to easily customise menus and item options to meet your specific needs and preferences. A customised menu based on customers' purchase history increases revenue.
There's more to a hospitality business than just what happens at the counter. So, a good POS should be able to integrate with other systems such as accounting software, inventory management, and online ordering systems
Hospitality Point of Sale systems should provide real-time reports on sales, inventory, and other key metrics. This enables you to make informed business decisions and tactical future plans.
A great POS system should be secure and compliant with industry standards. Protecting your business and customer data is key and you should thoroughly examine this feature before finalising a POS.
An advanced POS system for the hospitality business should come with omnichannel support. This will help you manage online and offline sales with one robust system. Moreover, you will have accurate reporting for both
Why Choose
POSApt Hospitality POS Software?
1.

Simple & Intuitive

POSApt offers an easy-to-use interface that requires minimal training but doesn't lack anything in the features department. The interface is designed to simplify transactions and minimise errors. This allows staff to focus on providing excellent customer service.
Simple but powerful
Intuitive navigation
Minimal training required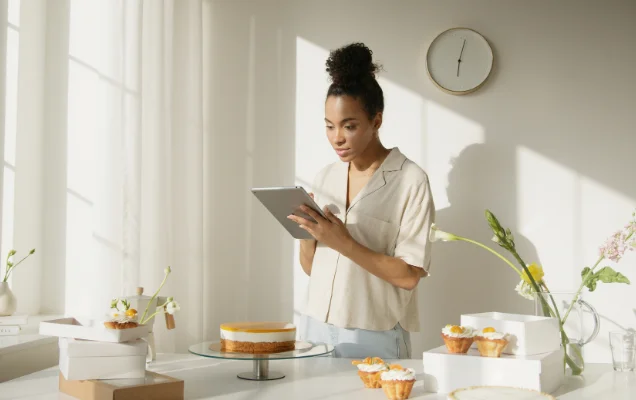 2.

Tailored To Hospitality's Needs

POSApt is custom-built with Hospitality businesses in mind. You can easily customise menus, update prices, manage orders, and send orders directly to a dedicated kitchen printer. The best part is everything happens in real time.
Customisable menu
Easy integration of kitchen printer
Features best suited for hospitality industry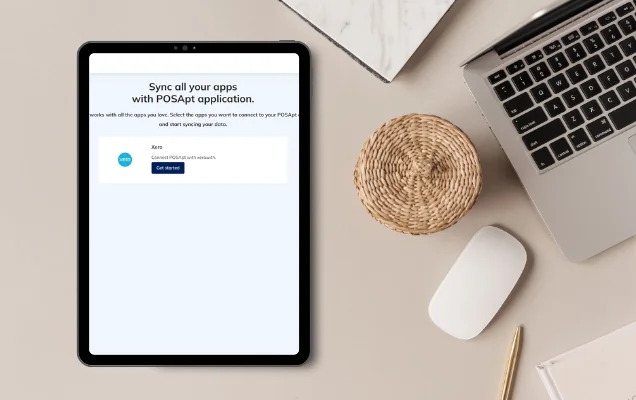 3.

Integrated with Hospitality-Specific Systems

POSApt is designed to integrate seamlessly with essential systems such as Xero. Moreover, you can also integrate 3rd party software like accounting software, online ordering system, and CRM tools.
Access Xero within POSApt
Manage customer relationships
Get real-time inventory details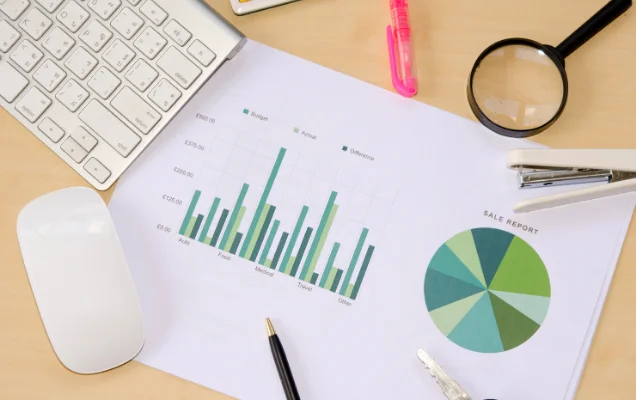 4.

Real-Time Reporting

POSApt provides real-time reporting on sales, inventory, and other key metrics, allowing you to make tactical business decisions. This feature is particularly useful for hospitality businesses that need to make quick decisions based on real-time data.
View KPIs in dashboard
Explore monthly reports
Make data-driven decisions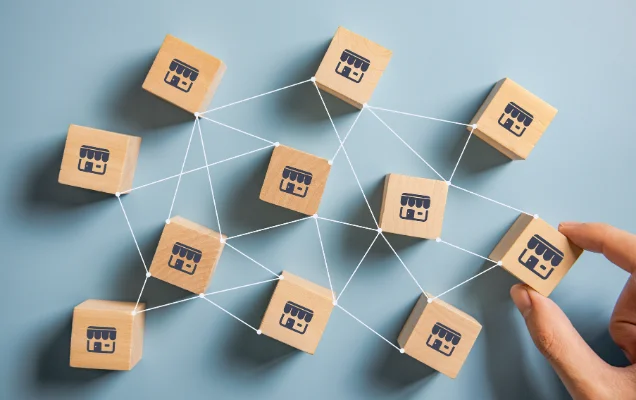 5.

Franchise Business Support

No matter the number of outlets your hospitality business has, POSApt can easily manage all your franchised businesses. And you do not have to install a separate software application for each of your outlets.
Manage multiple outlets
View store performance
Customise menu for all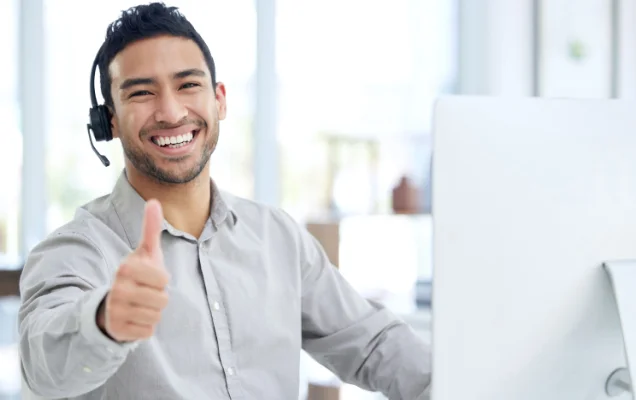 6.

Excellent Customer Support

Trouble-free operation in your business is what we're looking for. That is why, we're offering 24*7 dedicated support for both hardware and software issues.
Expert customer support
Available all the time
Zero charge
Frequently Asked Questions?
A Hospitality point-of-sale system is a business solution that helps businesses manage their sales transactions and inventory efficiently. It is the combination of both hardware and software that streamlines business operations.
Some benefits of using a Hospitality POS Solution include:
Improved efficiency in managing sales transactions and inventory
Real-time reporting and analytics
Better accuracy in order taking
Reducing manual errors
Accepts various forms of payment
POSApt has a starting price of $66/month for the basic setup. Check out our complete
pricing plan
to learn more.
Normally, the setup time is around 1 - 2 hours. Given that you already have the hardware system ready. If not, the time will be consumed to purchase dedicated hardware based on your needs. However, cloud-based systems such as POSApt can be set up quickly as compared to on-premise systems.
At POSApt, we offer all kinds of support including hardware and software customer support. Moreover, we provide our service absolutely free and almost instantly. You can reach out to our technical team through a call or a message whenever you need assistance. We are happy to help you out.