Don't Worry, Gift Shop POS Solution Include Everything You Need
Free Consultation
Products Upload
Set Up, User Training
Friendly Customer Services
Custom Website and Maintenance
Big or small, gift or souvenir, enhance the charm of your shop and make selling simpler with POSApt. And no matter how many locations you want to capitalise, our POS system can handle it all. Try today!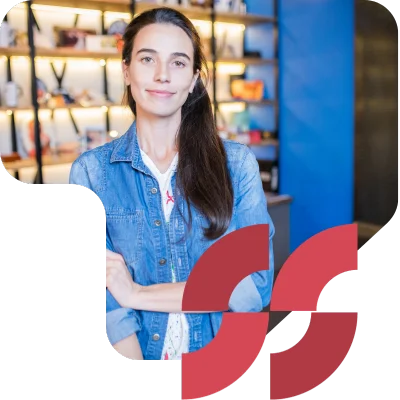 Sell Smarter with Gift & Toy Shop POS System
Whether you run a gift shop, toy store, or souvenir shop, managing your store can be a challenge. This is especially true if you have multiple locations or sell online and in-person.
You need a reliable system that can handle all of your business tasks, even during peak times. That's where POSApt's Gift & Toy Shop POS System comes in. It's designed to simplify operations, even during busy shopping periods. It brings order to the ever-changing world of gift and toy retail.

Embark on a new era of gift and toy retail. From seamless operations to enhanced customer experiences, we're ready to empower your business like never before. Take the first step and start your journey with our 30-day trial today. Embrace the future of gift and toy store management.
An Advanced Gift & Toy Shop POS
for Australian Businesses
Improve the efficiency of your gift and toy shop with our POS system that enhances daily business operations. Experience these features and discover multiple benefits today!

Gift Inventory Management
Efficiently track and manage your gift inventory, ensuring you have the right products in stock.

Barcode Scanning
Streamline checkout processes and inventory tracking with barcode scanning technology.
Seasonal Promotions
Easily create and manage promotions for special occasions and holidays to boost sales.

Easy Set Up & Navigation
User-friendly interface for quick setup and intuitive navigation. We also offer a free training session during setup.

Multi-Language Support
Operate the POS system in one of many languages available in the settings menu and manage your gift shop with ease.

Multiple Payment Options
Whether your customers prefer to pay via cash or credit cards, we swiftly and securely accept payments directly through our POS System.
---
Our solution includes robust hardware – user-friendly touchscreens, swift barcode scanners, and dependable receipt printers. Just like quality materials make quality toys, our hardware ensures your store functions smoothly
Our support team is available 24/7 to assist your success. Whether you have questions about features, or technical difficulties, or need advice, our experts are just a call away.
Delve into the features designed to enhance your gift or toy shop. During this risk-free period, explore our system's potential and decide if it suits your business needs. No obligations are required!
User Friendly Integrated
E-Commerce System for Gift Shop
E-Commerce can streamline the order fulfilment process, reducing the likelihood of errors and improving efficiency. This can lead to quicker order processing and improved customer satisfaction.

Multiple Payment Methods
Accept multiple ways of payment from your customers whether they want to pay via gift cards, loyalty points or debit/credit cards.

Direct Integration to POS
Seamlessly connect your POS to your e-commerce store and control both stores from one single platform.

Mobile App for Performance Monitoring
Get a mobile app that allows you to view reports and monitor your gift and toy shop's KPIs right from your phone.
5 Reasons How You Can Grow
Your Business with Our
Gift & Toy POS System
1
Barcode Scanning
POSApt allows you to easily scan barcodes on toys and gifts with a barcode scanner for quick and accurate checkout. This reduces the chances of pricing errors and speeds up the transaction process. Your customers will no longer have to wait in long queues to surprise their loved ones with lovely gifts.
2
Split Payments
We've all been there when a group of friends wanted to collectively pay for one massive gift. It was simpler to split bills when we used to carry around cash but we usually only have cards today. With POSApt, you can easily accommodate split payments and allow your customers to share the cost of gift items together.
3
Seamless Online Integration
People tend to research online what toys and gifts to buy for their loved ones. That is why, having an online store for your shop is critical to target a wider audience. For this, what you need is an online ordering platform for your store. We offer not only an online ordering platform but also offer seamless integration with your physical store. This omnichannel support will sync inventory, orders, and customer data in real time. This ensures a consistent shopping experience whether customers visit your store or shop online.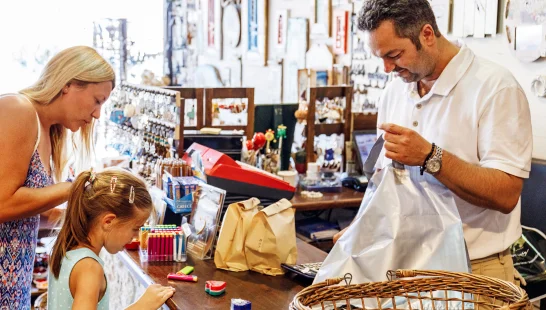 4
Smart Inventory Management
Stay on top of your gift and toy inventory effortlessly. POSApt lets you easily track and manage your products. It sends real-time notifications for low-stock items and ensures you consistently fill the inventory. This helps you avoid stockouts of the best-selling items and optimise your sales potential.
5
Effortless Multi-Store Management
Expand your gift or toy business without the hassle of complex system changes. Whether you have stores in different areas or even different regions, our system links all your stores. You can monitor inventory, sales, and customer data across every location. As your business grows, our system grows with you, maintaining seamlessness in your business.
Frequently Asked Questions?
Managing a Gift & Toy Shop can sometimes be tough and you may need a hand. That's when a POS system comes into play. It empowers you to efficiently manage various tasks, including processing sales and orders, managing inventory, and accepting payments in multiple methods.
A POS system is a must when it comes to small retail shops. This is because it not only streamlines your business operations but also helps you manage inventories and payment histories. As it can be integrated with accounting software, you can manage all your profits and losses from one system.
When seeking the ideal POS solution for a retail shop, POSApt stands out as the top choice. Our system boasts an array of features tailored to meet the distinctive requirements of gift and toy stores.
Our entry-level plan starts at just $66 per month, encompassing all the essential features necessary for effectively managing your gift and toy store.
POSApt offers its own seamlessly integrated e-commerce system, allowing you to effortlessly conduct sales both online and in-store. Rest assured, our dedicated technical support team will handle the integration process on your behalf. This ensures a smooth and trouble-free integration between the two systems.