Don't Worry, Our Bakery POS System Include Everything You Need
Free Consultation
Menu Uploading
QR Code Ordering
Table Booking
Set Up, User Training
Enable Split Payment
Custom Website and Maintenance
POSApt has all the features that your bakery needs to seamlessly run both in-store and online sales. And you can manage all your orders and payments from one single platform. This simplicity enables bakeries to make smarter business decisions and save time.
POS System Specialised For Bakery
Your Bakery doesn't need an expensive POS system that eats up a huge chunk of your revenue. Try POSApt, a simple, easy-to-use, and affordable bakery POS system made with the help of bakery owners just like you.
Speed up your sales during rush hours with the help of POS software tailored for bakery stores. Let everyone that lines up at your bakery taste how amazing your baked goods are.
Not just for boosting sales, a Bakery Point of Sale also helps you to keep tabs on what the stock situation is, how your current sales compare to last month when your busy hours are and what your customers like most. All of these are detailed in a real-time report within the POS software and allow you to accommodate necessary changes for improving the bakery's efficiency and profits.
Menu Customisation
POSApt provides easy menu customisation based on newer trends and customer preferences directly from your account.

Gift Cards
Allow your customers to surprise their friends and loved ones with gift cards from your bakery that they can redeem for sweets from your store.

Integration with Xero
Manage your bakery's accounts right from the dashboard of your POS system thanks to our direct integration with the leading accounting software Xero.

Stock Level Notification
Get notified instantly when your stock in your inventory is either running low or getting crowded with the same items over and over.

Real-Time Updates
Get real-time updates of your KPIs such as top-selling products, total daily sales, etc. directly on the dashboard when you log into your POSApt account.

Multiple Payment Options
Our bakery POS system provides your customers the option to choose their preferred method of payment whether it's via cash or credit cards

Android App
Check your bakery's performance anytime and from anywhere right through your Android phone with our dedicated mobile app.

Multi-Language Support
Make your POS and online ordering system easy to understand and use by choosing your preferred language in the settings.

Split Payments
Make it easier and faster to accept payment in splits from multiple customers for a single bill with our split payments feature.
---
Efficiently manage your bakery's inventory with our system's inventory management features. Keep track of ingredient quantities, receive automated alerts for low stock levels, and ensure you always have the ingredients needed to fulfil orders.
Eliminate the need for going back and forth in multiple different applications when managing your bakery store. Our POS system for bakery allows you to control both your in-store and online orders, sales, payments and more.
Stay flexible and responsive to changing customer preferences. Our system allows you to update your menu items, prices, and descriptions easily. Showcase seasonal specialties, highlight limited-time offers, and keep your menu fresh.
Sell More with Integrated
Bakery Online Ordering System
Start selling online instantly with our integrated bakery online ordering system. You do not have to worry about the integration, we will handle it for you. Start selling both online and in-store with our all-in-one solution.

Order Pending Notifications
Get notified when you miss any orders from your customers, avoid letting your customers wait longer than necessary and improve customer satisfaction.

QR Ordering System
Allow your customers to browse the menu, send orders and make payments right from their smartphones just by scanning the QR codes on their table.

Direct Integration to POS
Control your online store's orders, sales and menu customisation right from your POS system without having to switch between multiple apps.
Why Choose
POSApt's Bakery POS Solution?
1
Streamlined Ordering Process
A bakery Point of Sale system speeds up all the transactional activities so you're selling your cakes faster than ever. No need to write down all the items sold and no need for calculators, your POS system will take care of everything.
2
Less Manual Work Results In More Savings
Since the system does most of the work for you, you'll need fewer employees than before. This not just means you're saving money, but also means that there'll be fewer manual errors.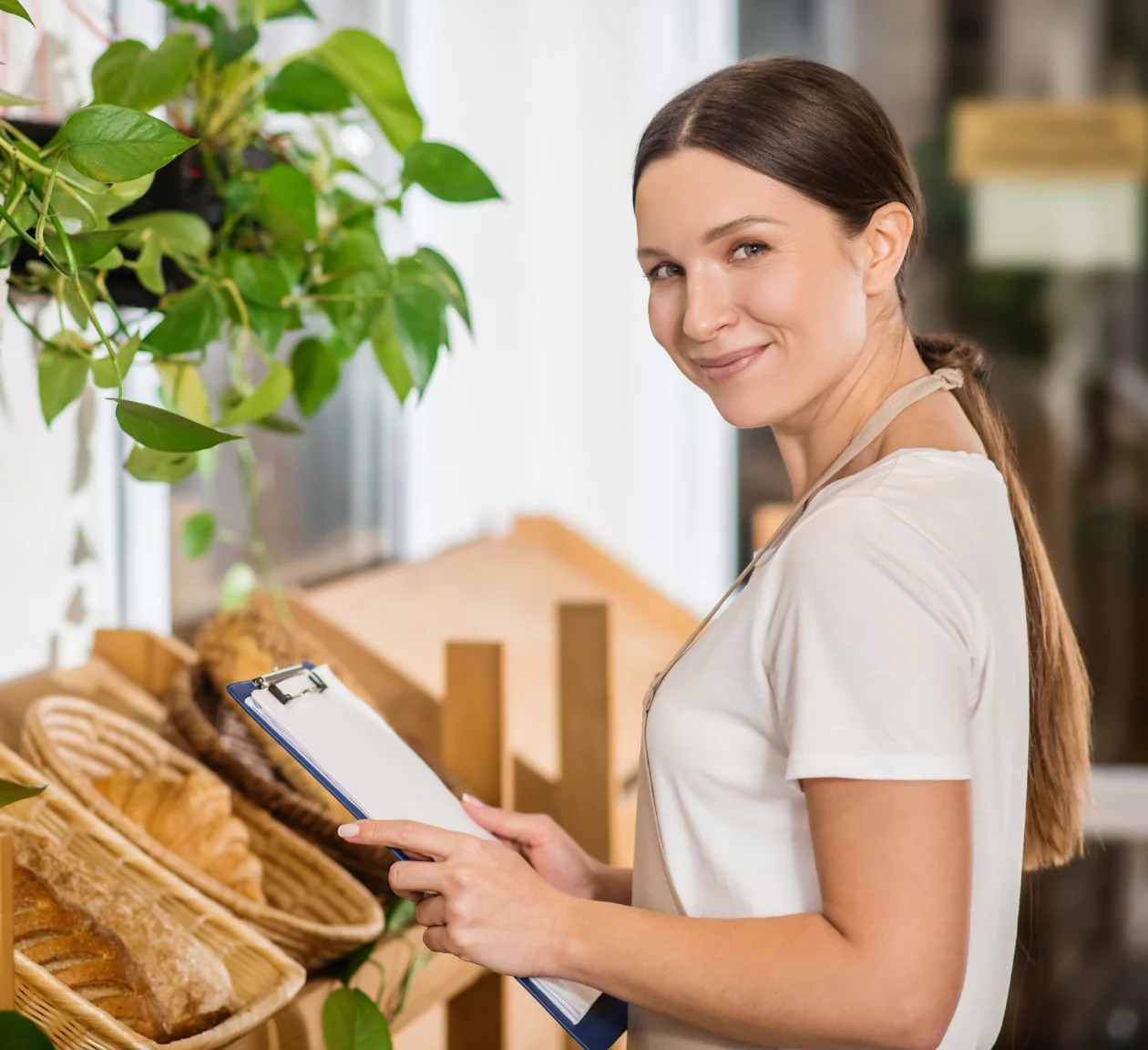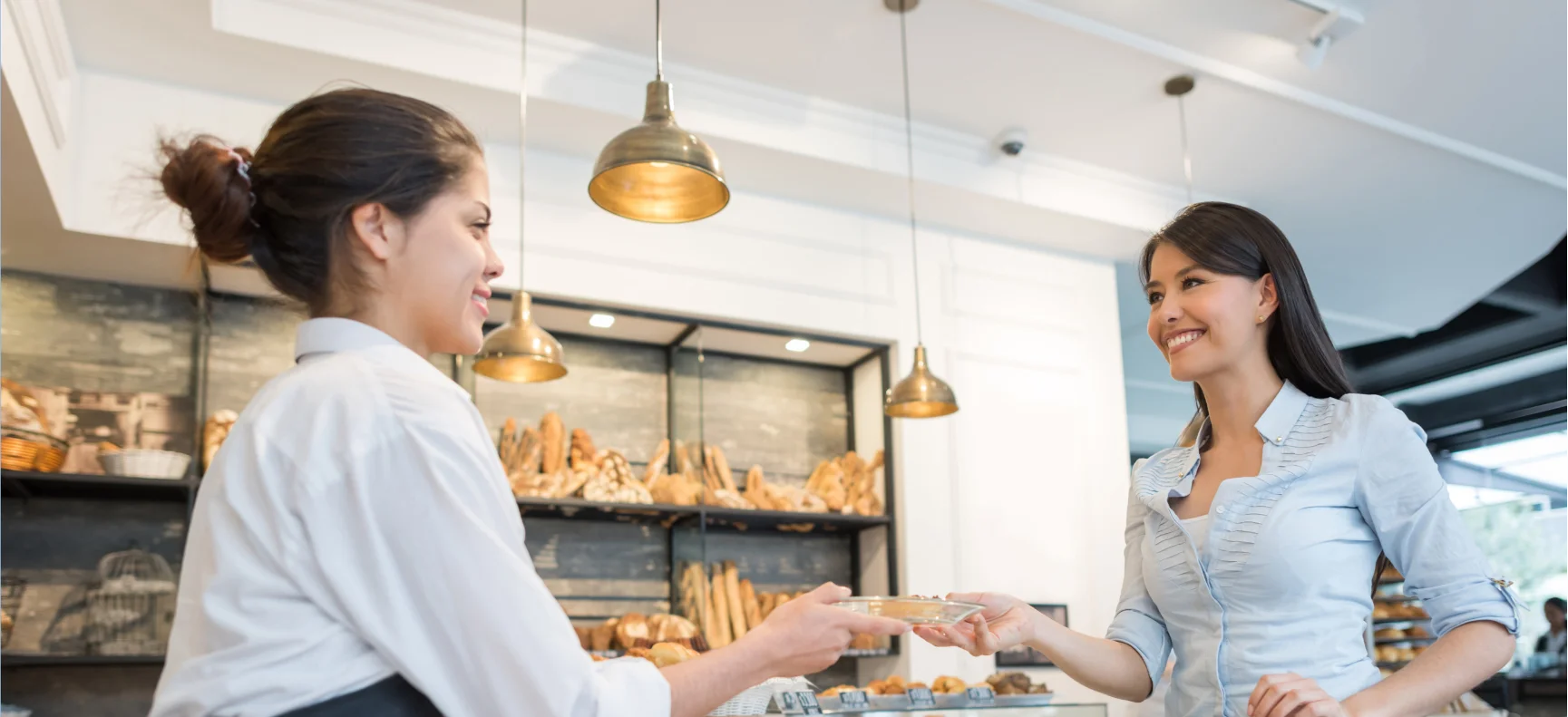 3
Integrated Payment Processing
Our Bakery POS system comes with integrated payment processing capabilities, allowing you to accept payments via multiple methods such as hand cash or credit/debit cards.
4
Analyse Your Sales & Reports
View useful data on your bakery's sales and analyse trends to accommodate positive changes resulting in happier customers and higher profits.
5
Monitor All Orders From One Place
No matter where your orders come from, whether it's from your bakery's storefront, online website or a third-party food delivery company such as Uber, monitor them all from a single mobile application.
6
Try Bakery POS for FREE
Give Bakery POS Software a try at absolutely ZERO cost for the first 30 Days. No commitment is required.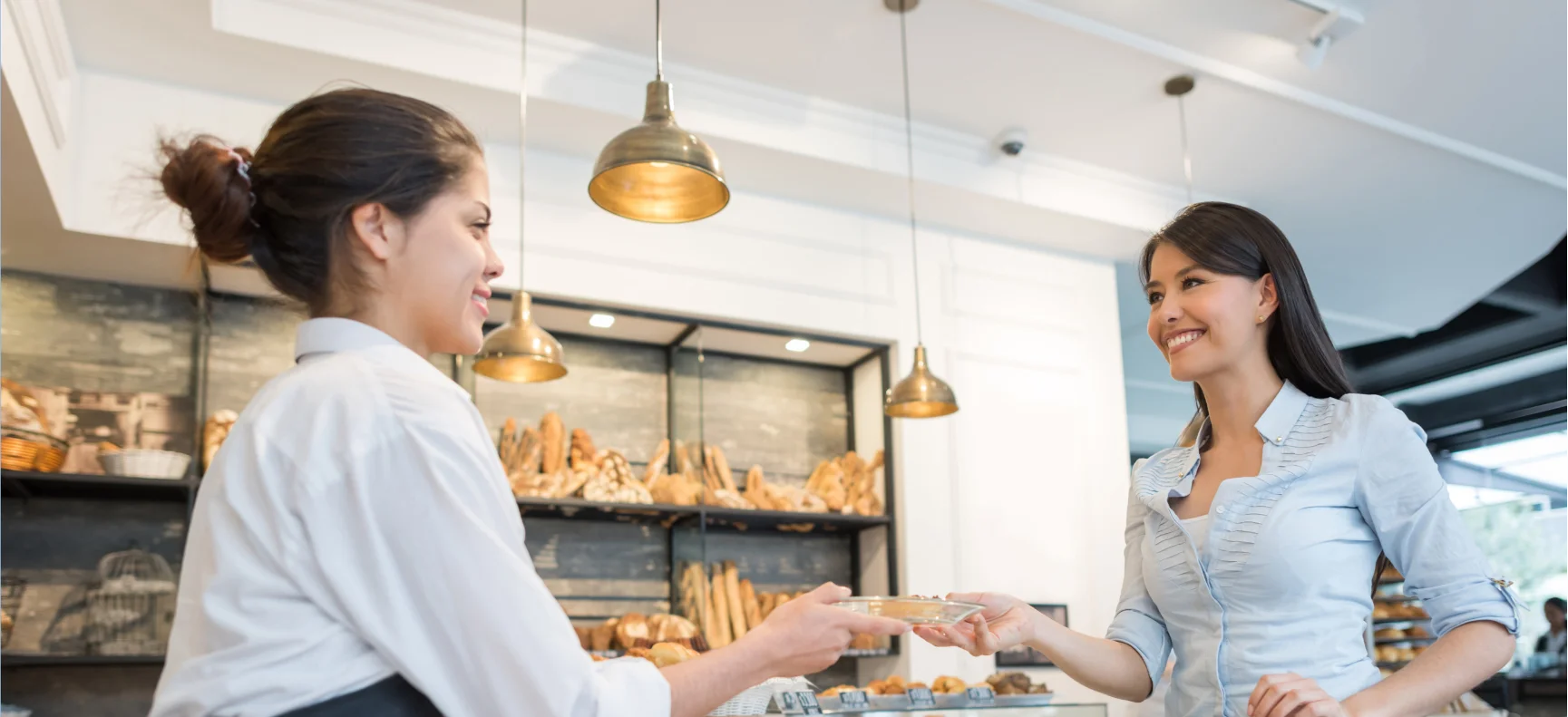 Frequently Asked Questions?
A bakery POS or point of sale system is a combination of hardware and software that helps you to manage the operations of a bakery such as taking orders, accepting payments, and updating inventory. It serves as a centralised platform where all transactions and bakery-related data are recorded and processed.
Here are the steps to using a POS system for a bakery:
Understanding the system: Take the time to understand how to use all the features and where every feature you need is located.
Setting up inventory and menu items: Then, add menu items, their product names, ingredients, descriptions and prices.
Managing orders: Once your inventory and menu are ready, start taking orders by adding in customer orders and confirming the details accurately.
Accepting payments: After all the baked goods have been recorded into the system, you get the total amount to be paid and allow your customers to pay via cash or other forms that the POS system accepts such as credit cards.
Analysing data and reports: Since all the transactions across your bakery are recorded in your POS system, it creates insightful reports for you at the end of each month. Review them to make informed business decisions and identify areas for improvement.
When considering the best POS system for a small bakery, there are numerous options available. However, POSApt is the best option to go for. At POSApt, we offer a feature-rich POS system specifically tailored for small bakeries. Our system encompasses all the functionalities of these popular options and more, all at affordable prices.
POSApt offers a basic plan starting at just $66 per month, providing all the essential functions required to efficiently run a bakery. View our complete
pricing plan
to learn more.
When a customer accesses the bakery's online ordering system, they can view the bakery's menu, select their desired items, specify any customisations, and add them to their virtual cart. After completing the order and making a secure payment, the bakery receives the order details and prepares it accordingly. Customers can track the status of their orders and receive notification when it is ready for pickup.
Once you have purchased both the POS and online ordering system, our technical team will integrate it for you. You do not have to do it by yourself.