Our Bookstore POS Solution Include Everything You Need
Free Consultation
Products Upload
Set Up, User Training
Friendly Customer Services
Custom Website and Maintenance
Welcome to POSApt's bookstore POS system, your one-stop solution for managing your bookstore efficiently. Just like how you carefully curate books for your customers, we've designed our system to cater to all your bookstore's needs. Our user-friendly platform has features that will streamline your operations and enhance the customer experience.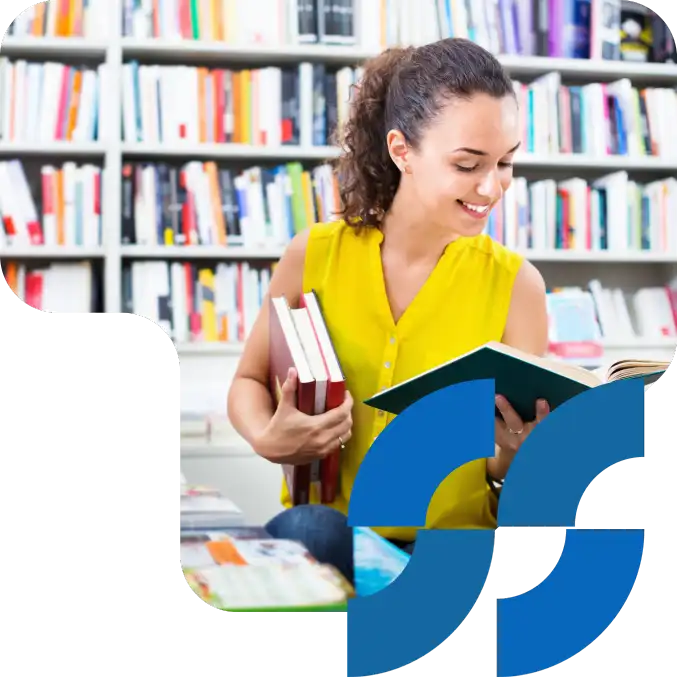 Cloud-Based POS Software For
Stationery Shops
With our advanced POS system, we ensure you our unwavering commitment to simplifying and elevating the daily operations of your business. From order processing to inventory management, POSApt can handle it all. Moreover, our POS system can seamlessly integrate with our e-commerce system so that you can sell more online. Join us today and discover a range of tailored functions and features that are exclusively developed to benefit your business.

Efficient Inventory Management
With POSApt, adding new book titles, updating pricing, and tracking stock levels in real time happens with a click of a button

Streamlined Checkout Process
Our system simplifies the payment process, accepting a variety of payment methods, including cash, credit cards, and digital wallets.

Seamless E-commerce Integration
POSApt seamlessly integrates with your e-commerce website, extending your reach to a wider audience.

Software Integration
Integrate 3rd party software like Xero with ease to handle your accounting operations. No need for an extra application for sales reporting.

Dedicated Support
POSApt's bookstore POS system comes with comprehensive training and reliable support to address any questions or issues you may encounter.

Multiple Payment Options
Whether your customers prefer to pay via cash or credit cards, we swiftly and securely accept payments directly through our POS System.
User Friendly Integrated
E-Commerce System For Bookstores
Our POS software is designed with bookshop needs in mind. With online selling being so popular, you can now integrate your POS system with our e-commerce website. Selling books and stationery items online was never been this easy.

Franchised Business Support
Do you own multiple bookstore outlets? Our system enables you to manage multiple storefronts with a single dashboard.

Integration to Bookstore POS
Integrate your bookstore e-commerce website with our POS with ease. Manage both online and instore sales with one robust system.

Dedicated Tracking
With our dedicated Android app, you can monitor the performance of your store at any time.
Why Choose POSApt for Your
Bookstore POS Solution?
1
Efficiency at Its Best
Our system streamlines your bookstore's daily operations, such as taking orders, processing payments and keeping track of sales. As a result, you minimise errors and save time and resources.
2
Customer-Centric Approach
Unlike in the past, the book shopping experience is more search-based. Each customer has their own reasons to buy Vogue Australia's best-selling books or a memoir written by their favourite celebrity. As a result, it is crucial for sellers to understand the preferences of their customers. With a bookstore POS system, you're equipped with previous purchasing data to provide tailored experiences.
3
Bookstore-specific Features
Similar to how every book has a unique story to tell, our POS has unique features tailored just for bookstores like yours. Our system comes in-built with features for product customisations such as genres, authors, best-selling books, and more.

4
Easy Inventory Management
With POSApt's bookshop POS software, you can manage your inventory like a pro. Maintain an accurate inventory of all items in your stock and set up automatic notifications when an item is running low. This ensures that your bookstore's shelves are optimised for maximum sales.
5
Sales Report
Our POS system generates detailed monthly reports that highlight your store's strengths and areas for improvement. This enables you to make data-driven decisions that have a significant impact on your sales figures.
Frequently Asked Questions?
A POS system for bookstores is an all-in-one solution for bookshop owners to easily manage their stores. It handles tasks such as processing sales, tracking inventory, and accepting payments.
It is super easy to operate our system as the software is user-friendly and we also provide free training during the time of setup.
POSApt is one of the best POS systems for small bookshops in Australia. At POSApt, we provide advanced features along with integration to the e-commerce platform.
The cost to implement a POS system for your store varies depending on your requirements. We have a comprehensive
pricing plan
that perfectly fits your store's needs
We have our own e-commerce system that can be easily integrated with your POS system to sell online. Once you have acquired both the POS and e-commerce system, our support team will handle the integration process for you without a hassle.