Don't Worry, Our Barber Shop POS Include Everything You Need
Free Consultation
Products Upload
Set Up, User Training
Friendly Customer Services
Custom Website and Maintenance
Every other business in every industry is technologically advancing, so why shouldn't barber shops. Modernise your barber shop operations with our POS system's payment processing, inventory management, and more.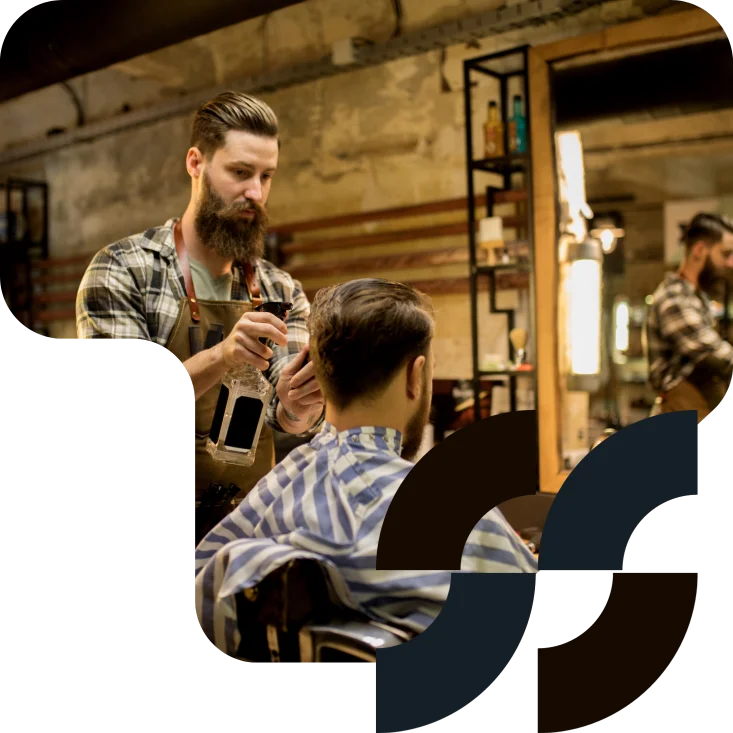 Solving Australian POS Needs for
Barber Shops
Whether you need a POS system that neatly manages your orders and inventory or keeps track of sales and integrates with Xero, POSApt's barber POS system can do it all. Give it a try for free.

Accept & Manage Orders
No matter how busy you or your staff are and how packed the rush hour is, our POS system can help you quickly and easily accept and manage orders on the fly.

Analyse Your Sales in Real-Time
Get access to real-time data on how your barber shop is performing via different key metrics such as daily sales/profits and most selling products.

Stock Level Notification
If you sell hair products or any items in your barber shop, you can easily keep track of your inventory and get notifications when these products are running low.

Multiple Payment Options
Whether it is cash or credit cards that your customers want to pay with, our POS system allows you to swiftly and securely accept payments without a problem.

Integration with Xero
Effortlessly integrate your Xero account with your POS and make accounting tasks easy and seamless.

Loyalty Program
Implement loyalty programs to reward repeat customers so that every time they need a haircut, they remember to come back to you.
5 Reasons How You Can Grow Your Business
With Our Barber Shop POS System
1
Faster Business Operations
POSApt simplifies how you manage your barber shop's operations, bookings, services and payments. This efficiency translates to shorter wait times for customers, faster service delivery, and increased customer satisfaction.

2
Easier to Accept Payments
Whether you accept cash, credit cards, or digital payments, our system can handle it all seamlessly. This ease of payment encourages customers to make purchases, and it also reduces transaction time, allowing you to serve more clients in less time.
3
Reward Loyal Customers
It's a good feeling to see your customers return every time they need a haircut. That's why, you should also give them something back as appreciation of their loyalty. With our POS solution, you can implement loyalty programs and give discounts based on certain points.
4
Store Data in the Cloud
With POSApt, all the data about your transactions, payments, orders, customers and business performance is securely stored in the cloud. This means you can access your data from anywhere, at any time, as long as you have an internet connection.
5
Manage from Within or Afar
Whether you're at the shop or on the go, you can take a look at how your barber shop is performing effortlessly with POSApt. Our system provides you with real-time insights into your operations, allowing you to make informed decisions even when you're not on-site.
Frequently Asked Questions?
A POS system designed with features and functionalities to maximise efficiency in a barber's shop is a barber POS system. It is both a hardware and software solution. In hardware, you will get a tablet, printer, contactless payment, barcode scanner, etc. In software, you will get POS software with inventory, sales, booking, etc.
ur basic plan for the POS system costs $99 per month. However, if you are someone who wants all the advanced features of our system, you can opt for our more
pricing plan
instead
POSApt comes with hands-on training by a professional who gives you a detailed tour of how to use the system. However, if you still have trouble using the system, you can find our tutorial videos on YouTube. You can also give us a call and our support team will get you the help you need.
Without a doubt, POSApt is the best POS system for barber shops in Australia. It has all the features and functionalities that you need and comes at an affordable cost.
We provide POS solutions for retail businesses across all the major cities in Australia.