Our Antique Store POS Solution Include Everything You Need
Free Consultation
Products Upload
Set Up, User Training
Friendly Customer Services
Custom Website and Maintenance
Whether you're a proud owner of a small antique store with one storefront or a large one with multiple warehouses and in multiple locations, POSApt can take care of your POS needs altogether.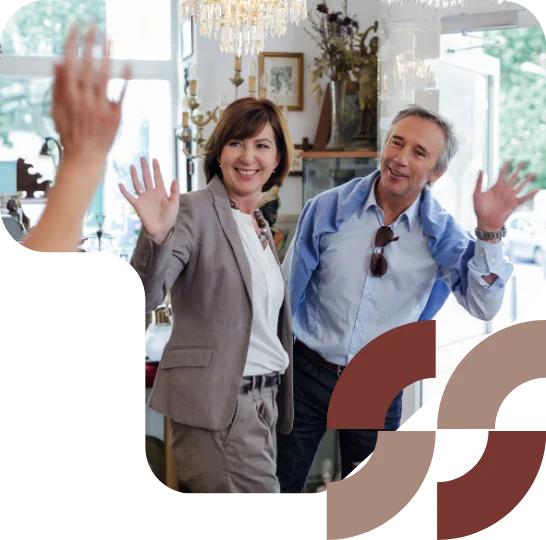 POS System Specialised for Antique Stores
In the world of antique retail, where history and heritage take centre stage, the role of modern technology like the cloud POS system might seem incongruous. Yet, for these types of stores to thrive in today's competitive markets, there's no other way than to use digital tools.
A POS system like POSApt not only streamlines operations but also greatly enhances sales and customer satisfaction. From managing orders and keeping track of your inventory to accepting payments what a good antique store POS system enables.
Power up your antique store with a free 30-day trial and start doing business the new way. We set up all the hardware and software tools in your store with the help of professionals. So that you can start selling as soon as possible.
Solving POS Needs for Antique Stores in Australia
Give your antique store the technological boost it requires to stay ahead of the competition and keep your customers coming back for more.

Inventory Management
This feature helps antique stores efficiently manage their stock of vintage items and get notified when any item is about to go out of stock.

Custom Mobile App
A mobile app that antique store owners can use to view real-time data of their store's performance and manage orders.

Integration with Xero
Integration with accounting software like Xero streamlines financial management for your antique store.

Multi-Language Support
The system can switch between multiple languages to help cater to a diverse customer base, including tourists and collectors from different countries.
Multiple Payment Methods
Accepting various payment methods from cash to credit cards makes it convenient for customers to make purcha

Direct Integration to E-commerce
POSApt's antique store POS can be easily integrated into our e-commerce platform so you can extend the store's reach and start selling online.
User Friendly Integrated
E-commerce System for Antique Stores
E-Commerce can streamline the order fulfilment process, reducing the likelihood of errors and improving efficiency. This can lead to quicker order processing and improved customer satisfaction.

E-Commerce Integration to POS
You can easily connect and sync all your data from the E-commerce store to your POS or vice versa. This enables you to sell both online and offline without messing up your inventory, orders or finances.

Customisation
Our e-commerce solution can be tailored to the specific needs of the store. Whether you want your online store to look vintage like your items or modern like your POS, it's all possible with POSApt.

Real-Time Sales Reports
Get access to real-time sales data to understand your business's performance. This can also help you make informed decisions and stay competitive.
5 Reasons How You Can Grow Your Business
with Our Antique Store POS System
1
Legacy Hardware Support
If you already have hardware items such as a tablet or a cash register, you don't have to repurchase them. Our POS is compatible with your legacy hardware.
2
24*7 Customer Support
We provide round-the-clock customer support to all our clients for no extra cost. We understand how important the proper functioning of our POS system is for your business's success.
3
Franchise Business Support
Whether you have just one antique store outlet or many, the system is designed to support all of your stores through 1 intelligent POS system.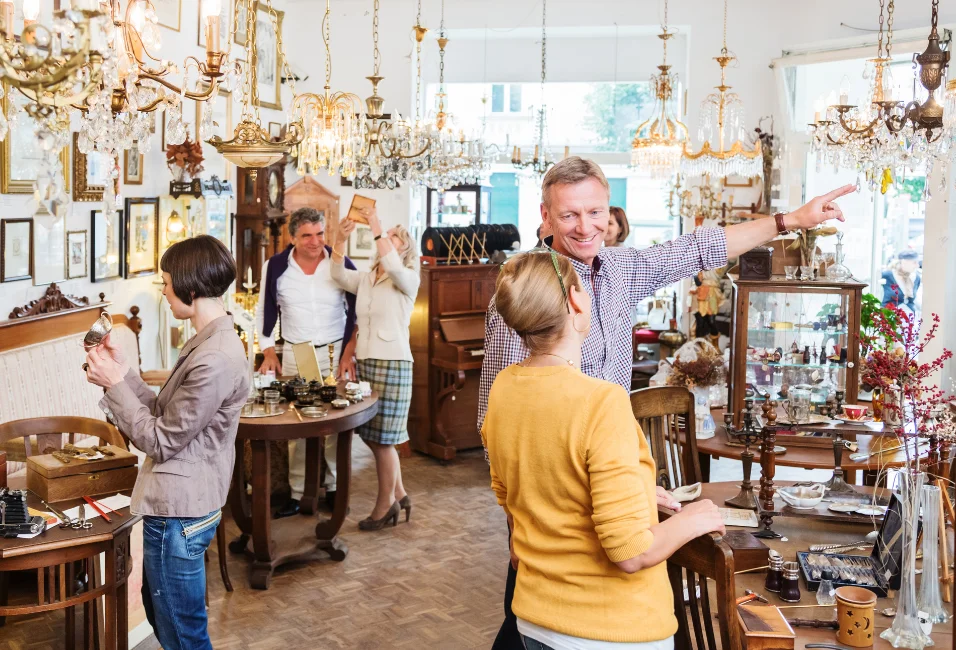 4
Multi-Platform Compatibility
Our Antique Shop POS system is also compatible with a number of platforms from PCs, and laptops to mobile phones and tablets. It can work on various platforms, providing flexibility in how the system is used.
5
Robust Hardware
The hardware components that you purchase separately for POSApt are durable, and reliable and come with their own manufacturer's warranty.
Frequently Asked Questions?
An antique store point-of-sale system is a specialised software solution designed to meet the unique needs of antique and vintage retail businesses. It is the central hub for managing various business operations like inventory, sales, customer interactions, and more.
Our POS system and e-commerce solution costs $99 and $199 respectively. You can also get a personalised quote depending on your business's needs. Check our complete
pricing plan
on our POS solutions to select the perfect plan for your store.
To integrate the e-commerce system with POSApt's POS system, simply reach out to our technical team. You can do that by sending us an email at info@posapt.au or giving us a call at 03 8802 4468. We will integrate it for you for no extra cost at all.
Undoubtedly, POSApt is an excellent choice for antique stores thanks to its tailored features and benefits at such an affordable price.