POSApt's Pet Store POS Solution Includes Everything You Need
Free Consultation
Products Upload
Set Up, User Training
Friendly Customer Services
Custom Website and Maintenance
Welcome to POSApt's pet store POS, the ultimate solution for managing your pet store with efficiency and care. Just as you nurture and cater to your beloved pets, we've developed a POS tailored to meet the unique demands of pet stores. Our mission is to simplify your daily operations and enhance the overall customer experience. This allows you to focus on providing the best for your furry and feathered friends.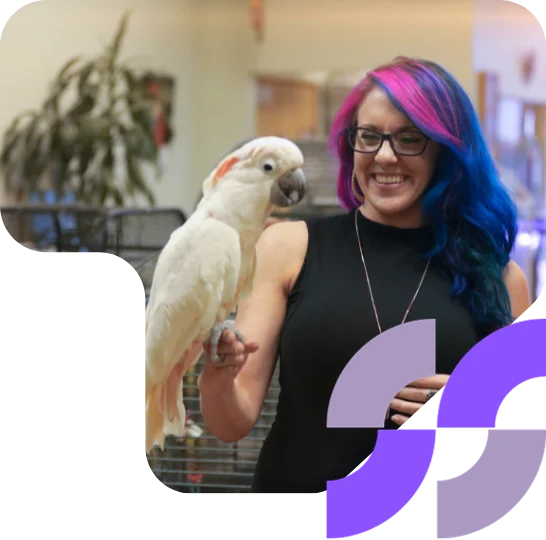 Sell Smarter with POSApt
At POSApt, we are committed to helping your pet store not just succeed but thrive. Our POS System isn't just another system; it's the BEST choice you can make for your business.
From seamless operations to enhanced customer experiences, we provide it all. Take the first step and begin your journey today with our 30-day trial.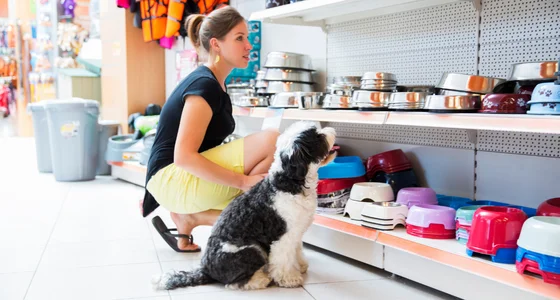 The Perfect Companion for Pet Stores in Australia
We understand the unique needs and challenges faced by pet businesses. That's why we're here to provide you with a tailored and reliable POS system that meets your specific requirements.

Comprehensive Pet Product Management
Our POS system allows you to manage your pet store's vast inventory effortlessly. From kibble to chew toys, and fish tanks to birdcages, we've got you covered. Easily categorize products by type, brand, and more.

Streamlined Checkout Experience
We know that your customers want a quick and hassle-free checkout process. Our system ensures just that. Accept various payment methods, including contactless options, and minimize wait times.

In-Depth Sales Analytics
Make data-driven decisions to grow your pet store's profits. Our Pet POS software provides you with real-time sales data, helping you identify trends, popular products, and peak sales times.
Reliable hardware Solution
Our POS solution includes robust and dependable hardware to complement our top-notch software. This includes tablets, barcode scanners and printers. With a fierce combination of our hardware combined with our software, we ensure our customers the best of both worlds.

Effortless Integration
With our e-commerce solution, Integrate your pet store's e-commerce website with the POS system seamlessly. We handle the integration process for you, ensuring a cohesive online presence for your pet business.

Stay Informed on the Fly
With our dedicated mobile app, you can monitor the performance of your pet stores from anywhere. This gives you the flexibility and control you need to care for your business.
User-Friendly Integrated E-commerce System for Pet Shop
We understand that expanding your pet shop's reach and revenue means having a strong online presence. That's why we offer a user-friendly integrated e-commerce system designed to simplify your pet shop's journey into the digital marketplace.

Multiple Payment Methods
Our business solution comes integrated with multiple payment-accepting channels such as credit/debit cards, gift cards, loyalty points and more.

Real-Time Inventory Tracking
Stay on top of your pet store's inventory with our integrated inventory management feature. Know exactly when to restock pet food, toys, and grooming supplies.
Seamless Integration to POS
Seamlessly integrate your e-commerce website with your pet store POS system. Manage both online and in-store sales with one robust system.
5 Reasons to Choose Our Pet Shop POS Software
1
Multi-Language Support
You might love to interact with your Pet POS in your own native language. With POSApt, you can easily toggle between your favourite languages. Moreover, your staff and customers can easily navigate the system to check exactly what they are looking for.
2
Inventory Sync Across Channels
Managing inventory between your physical pet shop and your online store can be a challenge. Our pet store POS system simplifies this by automatically syncing your inventory across both channels. Say goodbye to overselling or running out of popular pet products.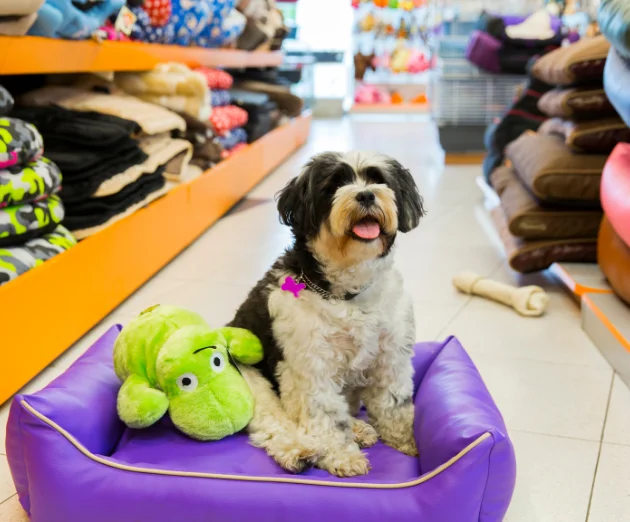 3
Customer-Focused Shopping Features
We know what pet owners look for when shopping online. That's why our e-commerce system offers customer-friendly features like add-to-cart, product categories, etc. These features enhance the shopping experience and encourage repeat business.
4
24/7 Local Support
Our dedicated customer support team is available around the clock to assist you. Whether you have questions, encounter technical issues, or need guidance on using our system effectively, we're just a call or message away. You can rely on us to provide timely and knowledgeable support whenever you need it.
5
Compliance with Australian Regulations
We ensure that our POS system complies with all relevant Australian regulations, including those related to taxation and consumer protection. Rest easy knowing that your pet store's operations are in alignment with local laws and standards.

Frequently Asked Questions?
A pet store POS system is an all-in-one solution designed to help pet store owners efficiently manage their operations. From sales and inventory management to customer service and payment processing, the POS system handles all.
Operating POSApt is a breeze. We provide user-friendly software and offer free training during setup to ensure you and your staff can use it with confidence.
Absolutely! POSApt is designed to cater to the needs of all pet stores, whether you're a small, single-location shop or a large chain of pet stores.
The cost varies depending on your specific requirements. We offer comprehensive
pricing plan
tailored to meet the needs of your pet store.