POSApt's Ice Cream Store POS Solution Includes Everything You Need
Free Consultation
Products Upload
Set Up, User Training
Friendly Customer Services
Custom Website and Maintenance
Whether you own an ice cream brand or sell ice creams from different brands, balancing flavours, and handling sales can be a daunting task. Moreover, managing inventories and keeping your store running smoothly can be equally tough.
This is why, modern tools, such as the cloud-based ice cream shop POS system, are necessary to compete in today's market. This system significantly boosts sales and customer satisfaction while streamlining operations. It equips your store with cutting-edge capabilities, from inventory management to accepting payments through a variety of channels.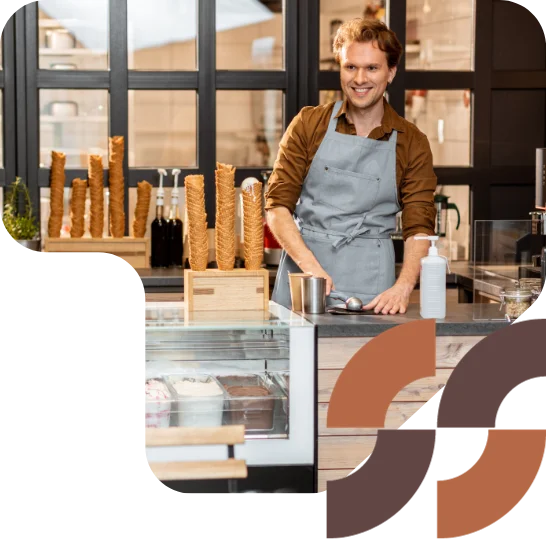 Sell Smarter and Optimise Your Store with POSApt

Inventory Management
Manage your ice cream reserves with ease and receive alerts when items are running low.

Online selling made simple
Increase the reach of your ice cream shop by seamlessly integrating an e-commerce platform with your existing POS system.

Connection to Xero
Our powerful integration feature lets you directly sync your sales and transaction data with Xero.

Support for Multiple Languages
With the ability to switch between multiple languages within the POSApt app, you can serve customers from various backgrounds.

Multiple Payment Options
Accept cash, credit cards, and any other payment methods that your customers prefer.

Customer Relationship Management
Build and nurture customer relationships with features such as loyalty points and gift cards.
User-Friendly Integrated E-commerce System for Icecream Shops
Integrating an E-commerce system in your ice cream shop can improve your online sales resulting in higher monthly revenue.

POS E-commerce Integration
Connect and synchronise data between your online and offline operations without interfering with inventory, orders, or finances.

Mobile Application
Give your customer your brand's e-commerce app. Your customers can easily place orders and complete transactions directly from the app.

Sales Reports in Real Time
Generate and download real-time sales reports in multiple formats. Gain performance insights and make informed decisions to grow your business.
5 Reasons How You Can
Grow Your Business with POSApt
1
Sell Both Online & Offline
With our POS and e-commerce solution, you can manage both your physical store and your online store from a single application.
2
24/7 Customer Support
We understand that even a brief outage can have a significant impact on your company's performance. Thus, we provide exceptional customer service to all of our clients.
3
Business Support for Franchises
Whether you own a single store or operate multiple franchises, POSApt has the ability to streamline all your operations.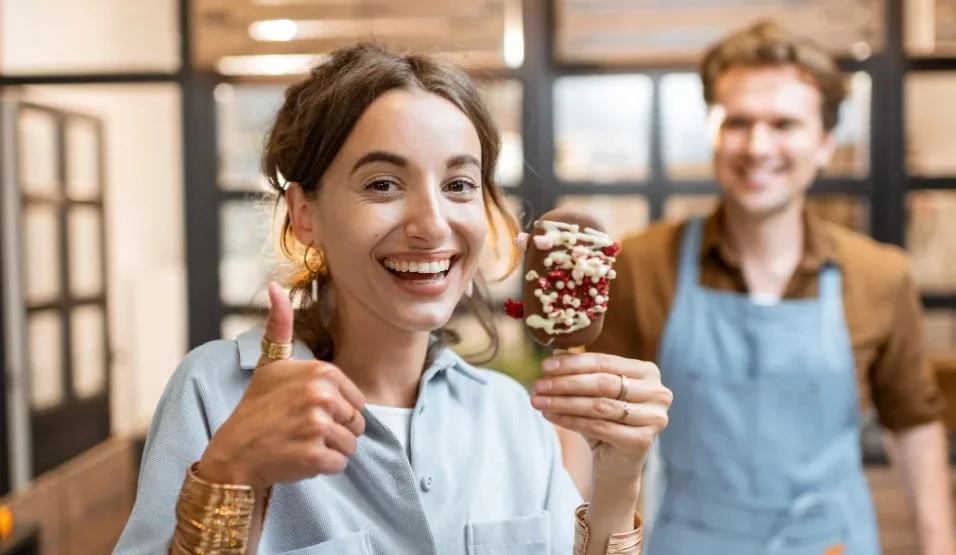 4
Multi-Platform Compatibility
Our Icecream shop POS system works on a variety of platforms, including smartphones, tablets and laptops. This gives you and your staff the flexibility of operating on multiple devices.
5
Support for Old Hardware
Unlike other POS providers, POSApt works with your existing hardware rather than requiring you to purchase proprietary hardware components. POSApt is compatible with your existing hardware system.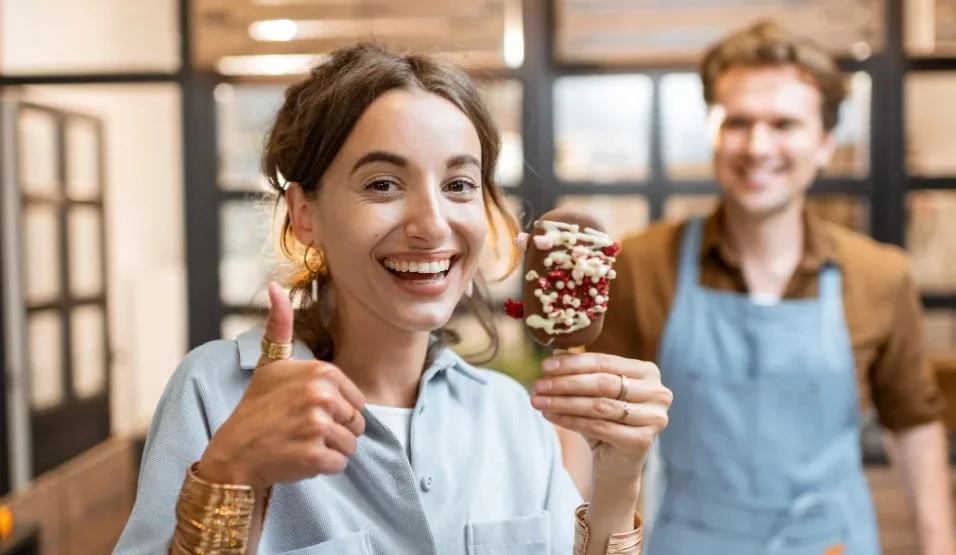 Frequently Asked Questions?
An Ice cream Store Point-of-sale system is a specialised software designed for ice cream retailers. It centralises tasks like inventory management, sales, customer interactions, and more to streamline operations.
Our ice cream shop POS system costs $99, and our e-commerce solution is priced at $199. However, the price may vary depending on additional or advanced features that your business may need. Learn more about our
pricing plan
and the benefits that come with them.
Integrating your e-commerce system with our POS software is easy. Visit the 'Integration' tab on your panel or send us an enquiry or you can directly call us. There are no charges for integration assistance.
POSApt is the best POS system for ice cream shops in Australia. We offer an amazing set of features and benefits at an affordable price.