All-in-One Gym POS System
Free Consultation
Products Upload
Set Up, User Training
Friendly Customer Services
Custom Website and Maintenance
POSApt's powerful fitness center POS solution efficiently manages your gym's memberships, transactions, and customer interactions from the get-go.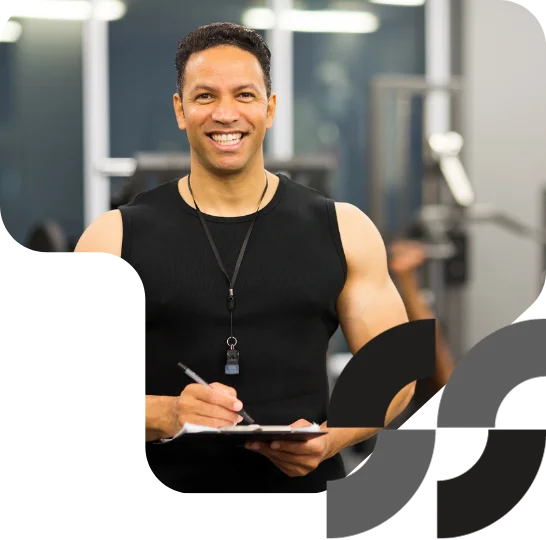 A Powerful POS for Gyms in Australia
Managing your gym as a business owner entails more than just providing a space for people to workout. It's also about handling memberships, payments, and keeping your customers coming back for more. While it is possible to manage these operations manually, it is not the most efficient way to run your gym. What you require is a cloud-based POS system designed specifically for gyms.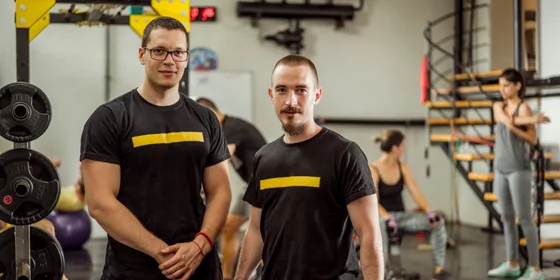 Features Tailored for Gyms and Fitness Centres

Multi-Device Support
POSApt works on multiple devices from laptops and tablets to smartphones. Making it easier for you to streamline your operations on the go.

Loyalty Program
Along with an amazing space to exercise, give your customers rewards and discounts through loyalty programs.

Fast & Easy Payment System
Accept payments in cash, credit, or debit cards, providing multiple options for your clients to pay for your services.
Custom Mobile App
POSApt also comes with a custom mobile app that you can use to view real-time data of your gym's performance.

No Additional Costs
With POSApt, you can integrate your accounting software Xero or any other third-party service at no additional cost.
Cloud-Based POS
Because POSApt is a cloud-based POS system, all of your data is securely stored in the cloud. It is available at all times and from any location.
5 Reasons to Choose
POSApt's Gym POS System
1
Tailored for Gym Owners
We understand the unique needs of fitness centers, from membership management to retail sales. Our POS system is designed to cater to these specific requirements, making it the ideal choice for gym owners.
2
Multi-Language Support
Choose from a range of languages to suit your staff and member preferences, ensuring a seamless experience for everyone. We provide a range of language support including English, French, Japanese, Spanish, and more.
3
Enhanced Member Experience
Implement features like membership rewards and loyalty programs to build stronger relationships with your clients. This encourages them to associate with your gym for their ongoing fitness journey.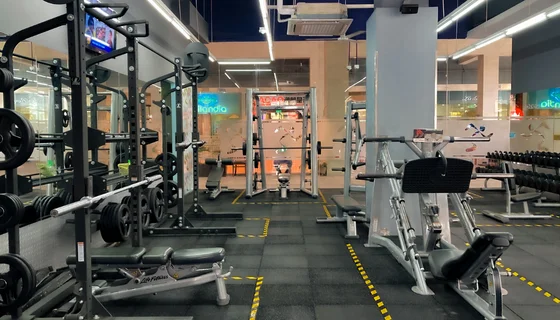 4
Inventory Control
Keep a close eye on your gym's inventory with real-time tracking and low-stock alerts. This ensures you never run out of essential fitness products like proteins, fish oils, belts, etc.
5
Complimentary Customer Support
We value the importance of exceptional customer support and provide it to you at no extra cost. Whether you have a general enquiry or an issue with the system we are here to resolve it.
Frequently Asked Questions?
It is a point-of-sale system designed with Australian gyms and fitness centers in mind. It offers features like inventory management, transaction processing, multi-payment support, CRM tools, and integrations.
The cost of gym POS software varies depending on the business requirements. Explore our
pricing plan
for plan details and select the one that aligns with your gym's requirements.
To set up a POS system for your gym, start by sending us an enquiry. Once your enquiry reaches us, our technical team will reach out to you within 24 hours. Then we will book a date for a demo. If everything goes well, we will visit your location physically or online and set up the system for you. Moreover, we will also provide hands-on training on how to use POSApt for your gym.
We provide customer support in every part of Australia. Whether your gym is in Melbourne, Perth, Canberra, Sydney, Adelaide, Brisbane or any other location, we are here to help.