Our Furniture Store POS Solution Include Everything You Need
Free Consultation
Products Upload
Set Up, User Training
Friendly Customer Services
Custom Website and Maintenance
Revolutionise the way you manage your furniture business with POSApt's furniture store POS system. Just as you meticulously select and showcase your furniture pieces, POSApt is tailored to meet the unique demands of your business.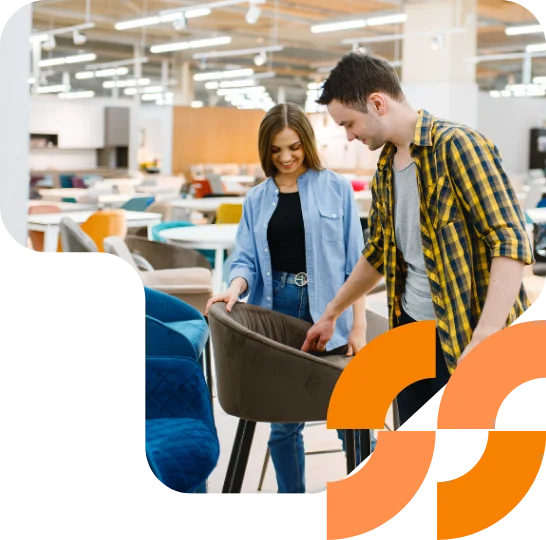 Find The Best POS Solution For Your Furniture Store
With large corporations taking over the furniture industry, it can be difficult to stand out while also managing your operations. With POSApt, you can prioritise what you do best, the business, while our POS system handles the day-to-day operations of your store.

Quick Setup and Easy Navigation
Enjoy a hassle-free setup followed by easy navigation for a smoother onboarding process.

Keep Track of Your Inventory
Receive alerts when pieces of furniture in your inventory are running low or when certain items are overstocked.

Sales Reports in Real Time
Get up-to-date information on your furniture sales and key metrics directly in your dashboard.

Customisation Options
Add customisation options such as furniture type, size, colour, and more based on customer preferences.

Seasonal Promotions
Create and manage promotions for special occasions and holidays such as Black Friday, Christmas, and more!

Accounting Software Integration
Easily integrate with Xero and manage your accounting and billing processes right through the POSApt dashboard.
User Friendly Integrated
E-commerce For Furniture Shops
Take your furniture store online with POSApt. Our integrated e-commerce platform can make your website visitors to your daily customers.

Direct Integration to Furniture POS
Integrate your furniture store's e-commerce website with POSApt's POS system with ease.

Intuitive E-commerce Website
Use a user-friendly and intuitive e-commerce website to sell more online. Customise theme, banners and products based on user preferences.

Multiple Payment Methods
Accept a variety of payment methods from your customers, whether they prefer gift cards, loyalty points, or debit/credit cards.
Why Choose POSApt's Furniture POS System?
1
Multiple Store Management
POSApt's furniture store POS system comes with a multi-store management feature. If you have multiple furniture outlets, you can manage and evaluate the performance of the stores from a single dashboard.
2
Customer Engagement
Nurture customer relationships with features such as email marketing integration and customer loyalty programs. With email marketing, you can promote trending items to existing customers. Give your customer discounts and implement sales with the inbuilt loyalty program.
3
Scalability
Whether you're a small boutique furniture store or a large chain, our system is scalable to meet your growing business needs. You can add new features and expand your operations as your business flourishes.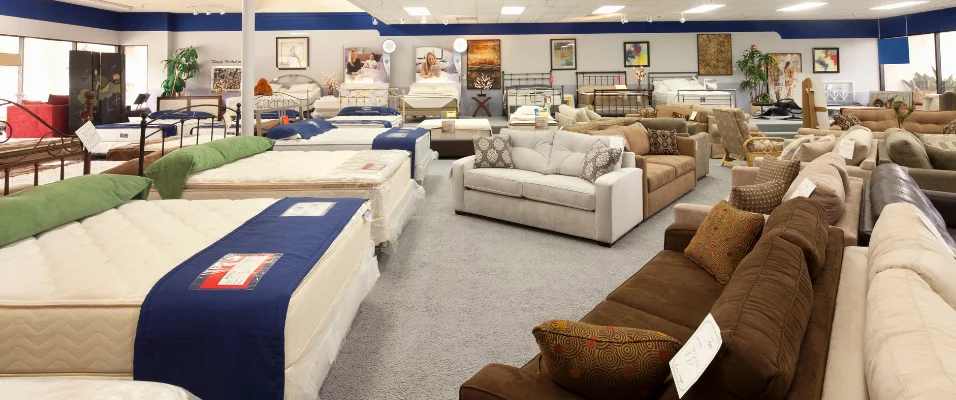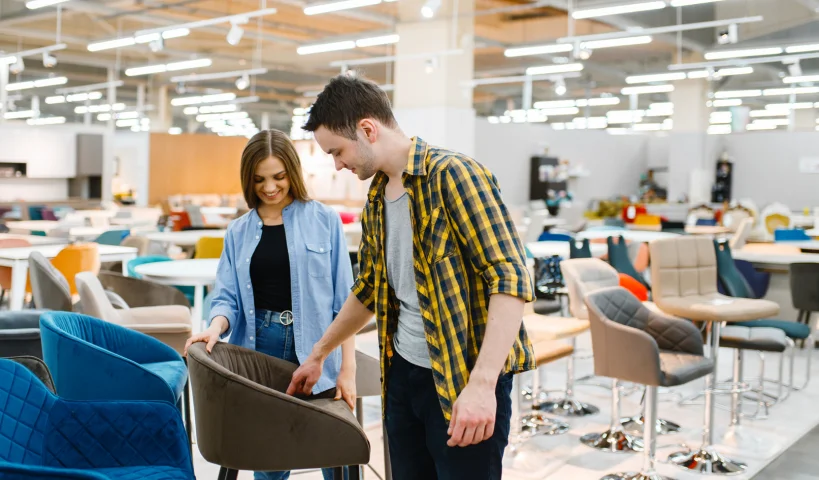 4
User-Friendly Interface
Our intuitive user interface makes it easy for your staff to learn and use the system effectively. Moreover, you can switch between different languages to make the system more native-friendly.
5
24/7 Customer Support
Our dedicated support team is available around the clock to assist with any issues or questions you may have. You can give us a call directly from your furniture POS for both hardware and software support.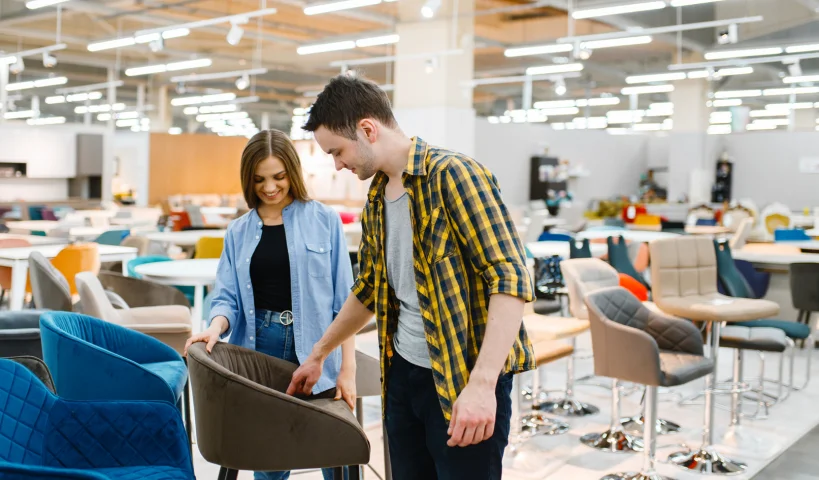 Frequently Asked Questions?
A furniture store POS system is a comprehensive solution that helps furniture retailers manage their business operations efficiently. Payment processing, inventory control, real-time performance reports, and order processing are common features of a point-of-sale system.
Operating our point of sale system for your furniture store is a piece of cake. We provide user-friendly software and offer free training during setup to ensure you and your staff can make the most of it.
POSApt is an excellent choice for small furniture stores. Our system offers advanced features and seamless e-commerce integration, making it easy for small businesses to compete with bigger businesses.
The cost of implementing a POS system varies depending on your specific needs. We offer flexible
pricing plan
tailored to your store's requirements.
We provide a fully integrated e-commerce system that seamlessly connects with your POS. Our support team will guide you through the integration process, ensuring a hassle-free experience.