POSApt's Fabric Store POS Solution Includes Everything You Need
Free Consultation
Products Upload
Set Up, User Training
Friendly Customer Services
Custom Website and Maintenance
Are you tired of the chaos that comes with running a fabric store? We understand that it can be exhausting to constantly juggle inventory, handle sales, and keep your store running smoothly. This is where POSApt's Fabric Store POS System comes in handy. We understand the unique requirements of fabric stores like yours, and our comprehensive solution is here to change the way you do business.
Whether you own a small fabric store or a large enterprise with multiple warehouses, trust POSApt to manage all of your POS requirements.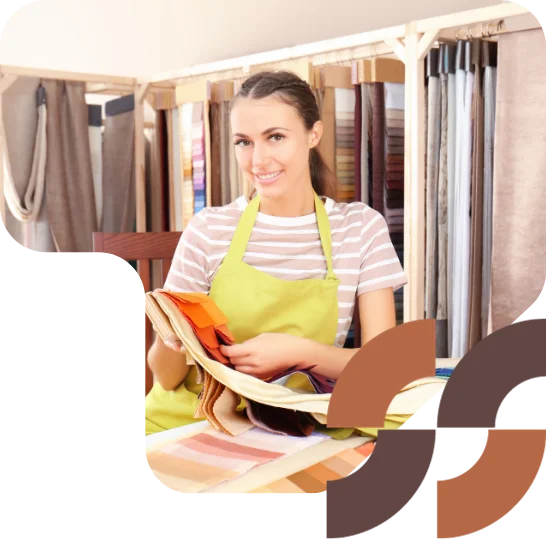 Solving POS Needs for Fabric Stores in Australia
Give your fabric store the technological boost it needs to stay competitive and keep customers returning for more.

Free Consultation
We offer personalised consultations to better understand your store's specific requirements, ensuring that you get the most out of our system.

Custom Website and Support
Enhance your online presence with a free customised website that integrates seamlessly with our POS system.

Inventory management
Keep track of all your fabric products and receive alerts when stock levels are low. Never let you customer go empty-handed.

Quick Payment Processing
By accepting credit cards, debit cards, gift cards, and cash, our quick payment processing system reduces customer wait times.
Barcode Scanning
Using barcode scanning, you can streamline your inventory tracking and checkout process

Customer Service
Our dedicated support team is just a phone call or message away, ready to help you with any questions or issues.
User-friendly Integrated E-commerce System for Fabric Stores
An E-commerce website helps you sell more fabric products online and get exposure from a wider audience. People love to shop digitally and having an online store will help you target those customers.

POS E-Commerce Integration
All of your data can be easily connected and synced from your E-commerce store to your fabric store POS system. This allows you to sell both online and in-store without having to worry about your inventory, orders, or finances.

Customisation
Our e-commerce solution can be customised to meet the needs of the store. POSApt allows you to customise your online store to look as colourful as your products.

Sales Reports in Real Time
Get real-time sales data to better understand your company's performance. This can also assist you in making informed decisions and remaining competitive.
5 Reasons How You Can Grow Your Business with Our Fabric Store POS System
1
Support for Legacy Hardware
You do not have to repurchase hardware such as a tablet or a cash register if you already own them. Our POS works with your existing hardware.
2
Inventory Sync Between Channels
Inventory management between your fabric shop and your online store can be difficult. Our fabric store POS system makes this process easier by automatically synchronising your inventory across both channels. No more stock outages of your most selling fabrics.
3
Compatibility across multiple platforms
Our Fabric Shop POS software is also compatible with a variety of platforms, including PCs, laptops, smartphones, and tablets. It can run on a variety of platforms, allowing for greater flexibility in how the system is used.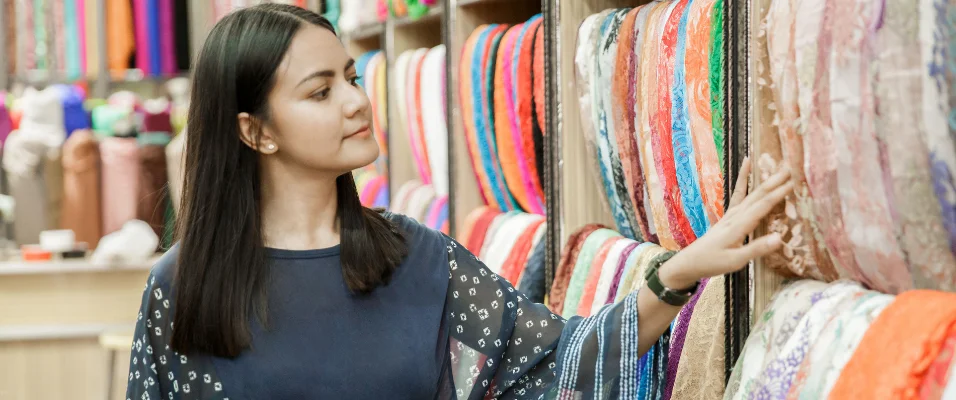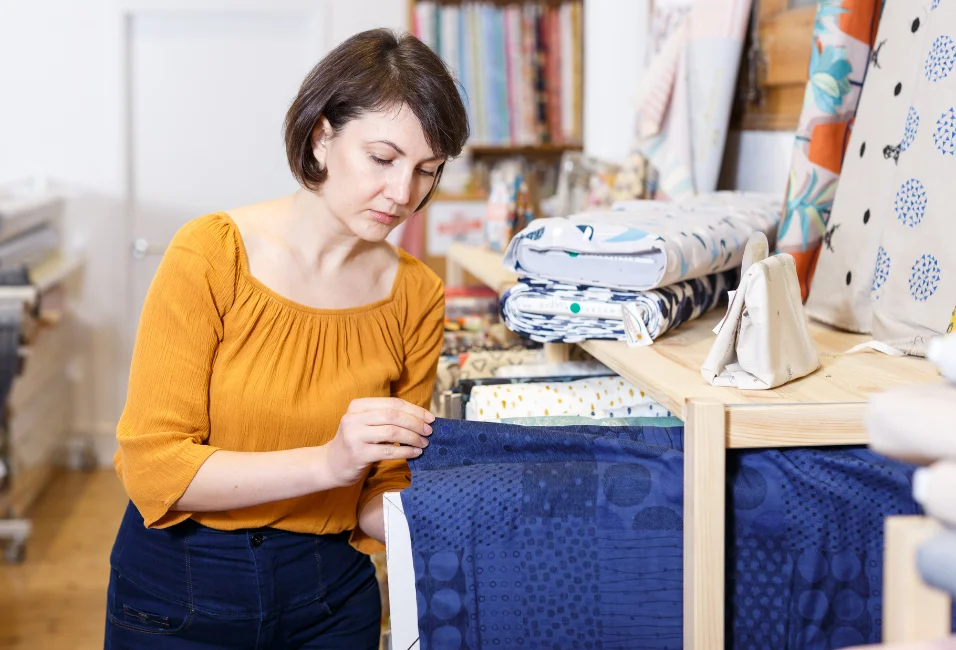 4
24/7 Local Support
Our dedicated customer support team is available 24 hours a day, 7 days a week to assist you. We're only a phone call or message away if you have any questions or run into technical problems. You can count on us to provide timely and knowledgeable assistance whenever you require it.
5
Customer-Oriented Shopping Options
We understand what fabric shoppers look for when they shop online. As a result, our e-commerce system includes customer-friendly features such as add-to-cart, product categories, and so on. These features improve the shopping experience and encourage customers to return.
Frequently Asked Questions?
A fabric shop point-of-sale system is an all-in-one solution designed to help fabric store owners manage their operations more efficiently. The POS system handles everything from sales and inventory management to customer service and payment processing.
It is simple to use POSApt. We provide user-friendly software and provide free training during installation to ensure that you and your staff can use it confidently.
Our POS system and e-commerce solution are both $99 and $199 respectively. You can also get a customised quote based on your company's requirements. Check out our complete
pricing plan
to find the best option for your business.
Simply contact our technical team to integrate the e-commerce system with POSApt's POS system. You can do so by sending us an enquiry or a quick call. We will integrate it for you at no additional cost.
Absolutely! POSApt is designed to meet the needs of all fabric stores, whether they are small, single-location shops or large chains.