We Provide Complete POS Solutions for Computer/Laptop Shops
Free Consultation
Products Upload
Set Up, User Training
Friendly Customer Services
Custom Website and Maintenance
PPOSApt has all of the features your computer or laptop store requires to run both in-store and online sales smoothly. Moreover, you can manage all of your orders and payments from a single platform.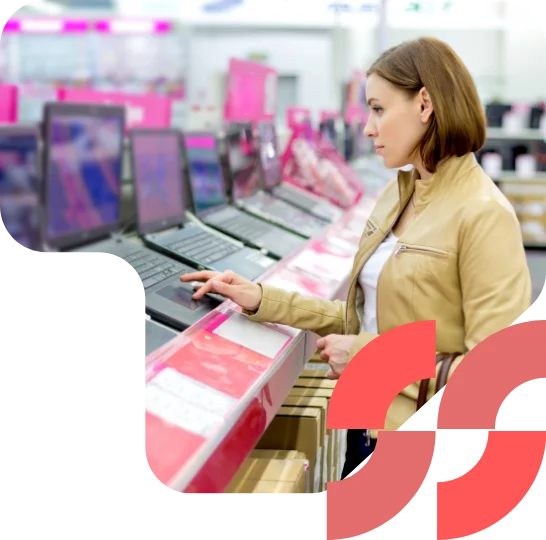 POS System Specialised For Computer Stores
Your store does not require an expensive POS system that consumes a large portion of its revenue. Try POSApt, a simple, easy-to-use, and low-cost computer store POS system made for business owners like you.
Moreover, our POS software can help you increase sales during peak hours. Not only does a POS system help you increase sales, but it also allows you to keep track of your stock, and generate performance reports. Check how your current sales compare to last month when your busiest hours are, and what your customers prefer. Make necessary changes based on these reports to improve the efficiency and profit of your business.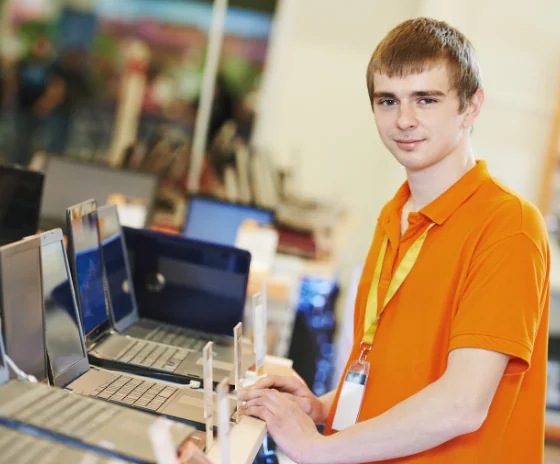 An Advanced Computer Store POS Solution for Australian Businesses
Improve the efficiency of your computer shop with our POS system that enhances daily business operations. Discover the many advantages of these features today!

Efficient Inventory Control
POSApt helps you manage inventory with precision. You'll never run out of popular items because our system tracks inventory automatically.
Integrated Reporting and Analytics
Our Computer Store POS system gives you a clear picture of your business performance. As a result, you'll have access to useful data, from sales reports to customer behaviour.
Quick and Smooth Transactions
At POSApt, we understand that speed is crucial in the computer retail world. POSApt ensures fast and accurate order processing, reducing wait times for customers.

Online Ordering Made Easy
With POSApt's powerful POS, manage both in-store and online orders, sales, and payments without juggling multiple apps.

Effortless Accounting
The integration of Xero helps you effortlessly manage all your accounting problems right in the POSApt dashboard.

Android App Access
Monitor your computer store's performance anytime, anywhere with our dedicated Android mobile app.
User Friendly Integrated
E-commerce For Computer Shops
E-commerce can help to streamline the order fulfilment process, lowering the possibility of errors and increasing efficiency. This can result in faster order processing and higher customer satisfaction.

Direct Integration to POS
Connect your POS to your e-commerce store and control both from a single platform.

Franchised Business Support
Manage multiple storefronts from a single dashboard, ensuring uniformity across all locations.

Product Management Made Easy
Simplify product management with our synchronised inventory for both online and in-store sales.
Why Choose
POSApt's Computer Store POS System?
1
Streamlined Efficiency
Efficiency is at the core of our system, automating inventory updates, simplifying checkout processes, and ensuring your computer store runs smoothly.
2
Customer-Centric Approach
Access a wealth of customer data to personalise shopping experiences and stay competitive. POSApt comes with marketing tools like email marketing to target customers based on their purchase behaviours.
3
Computer Store-Specific Features
Our system is tailor-made for computer stores, with features designed specifically for your industry. Sell computers, laptops, ipads, and tablets of different brands along with their accessories with ease.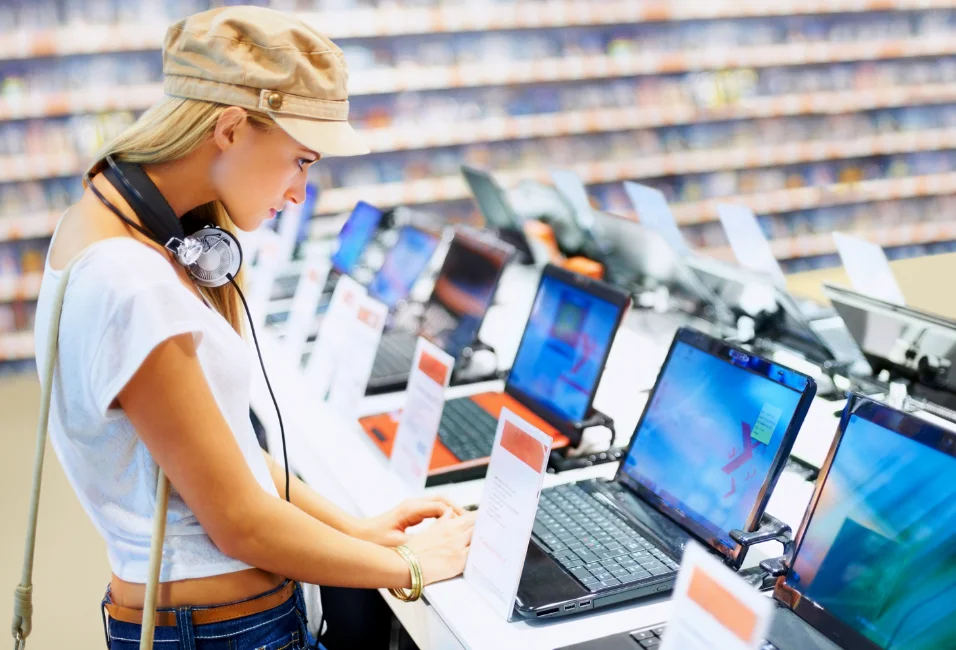 4
All-in-One Sales Management
Manage your entire computer store from a single location, tracking inventory, sales, and customer data seamlessly. Even if you have multiple stores in different locations, you can effectively manage all these stores from one system.
5
24/7 Customer Support
POSApt provides customer support 24/7 to all of their clients. Whether it is a software issue or a hardware issue, call us and we will resolve it for you. Moreover, we do not charge any support fee from our clients.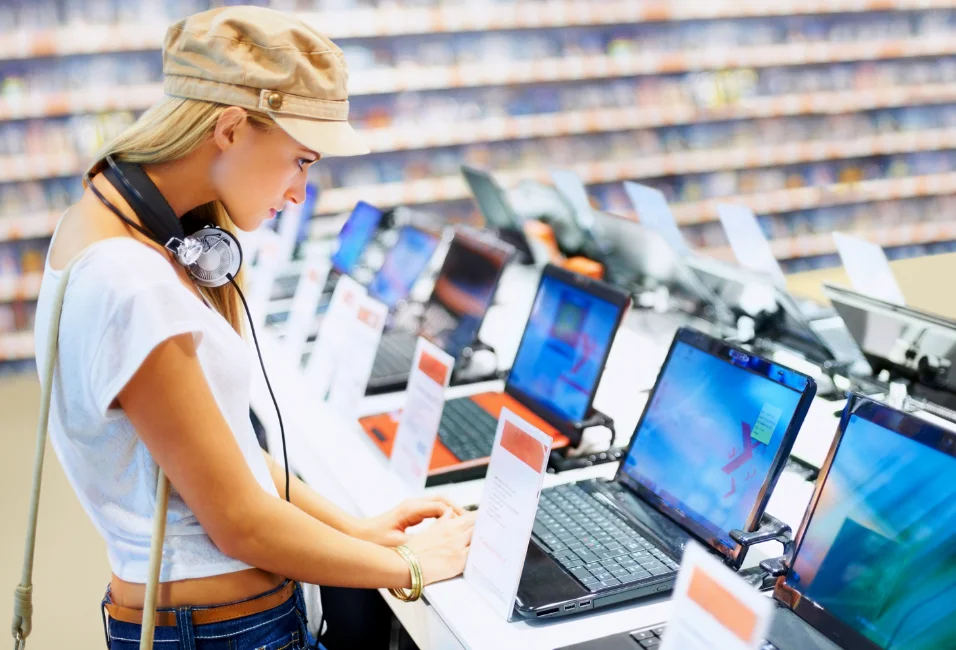 Frequently Asked Questions?
A computer store point-of-sale system is a business solution designed to help computer store owners manage their operations efficiently. It handles tasks such as processing sales, tracking inventory, accepting payments, and streamlining business operations.
Operating our system is incredibly user-friendly. We also provide free training during setup to ensure a smooth transition. Additionally, we have a lot of tutorial videos to help you out.
The cost varies based on the store owner's specific needs. However, POSApt offers comprehensive pricing plans that can be tailored to perfectly fit your computer store's budget.
Our technical team will help you integrate both these systems for you. Moreover, we do not charge any integration fees. Once you subscribe to both of our systems, we will set up everything for you.