Cloud-Based Appliance Store POS System
Free Consultation
Products Upload
Set Up, User Training
Friendly Customer Services
Custom Website and Maintenance
If you're the proud owner of an appliance store that needs to align your POS system with the excellence then POSApt is your solution. Enhance customer satisfaction and business efficiency from the first click to the final sale.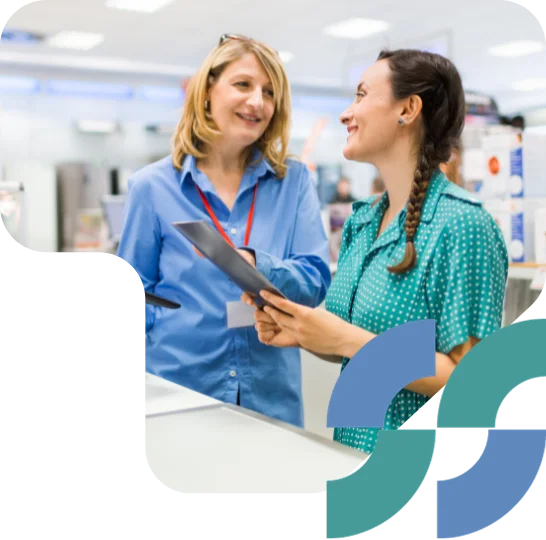 Modernising Australian Local Businesses
Appliance and electronics stores are a staple in retail, serving consumers looking for quality products. To excel in this competitive market, you need the latest tools like our cloud-based Appliance Point of Sale system. This system optimizes operations, increases sales, and ensures customer satisfaction.
From managing appliance inventory to accommodating various payment methods, our POS equips your store with the latest technology. We're even offering a free 30-day trial – reach out to us to set up both the hardware and software for a seamless start.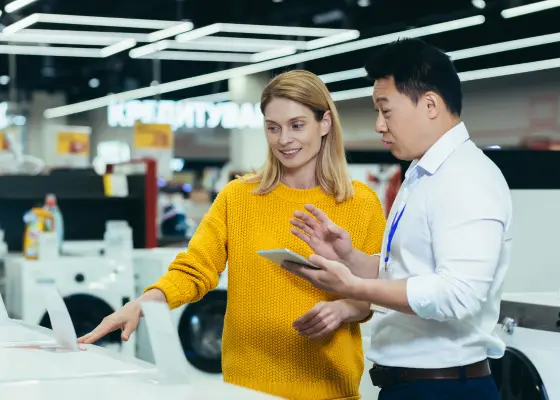 Features Tailored for Appliance & Electronics Stores

Customer-Centric Experience
Make the shopping experience at your Appliance Store as smooth and efficient as the appliances you sell. Seamless entry and exit from the store.

Effortless Payment Processing
Accept payments with ease, whether customers prefer cash, credit or debit cards, or other payment methods.

Appliance Inventory Management
Keep track of all appliances, electronics, and accessories in your inventory in real-time, receiving restock notifications for low-stock items.

Gift Cards
Beyond selling gift cards from manufacturers, create custom gift cards with POSApt and reward loyal customers based on their purchase history.

Accessible on Mobile Devices, Tablets, or PCs
Just like the appliances you sell, our Appliance Store POS system works seamlessly on multiple devices. Manage your store from your preferred platform.

Multiple Languages
Efficiently use your POS system in your preferred language. POSApt supports for English, Japanese, Spanish, and more.
User-Friendly Integrated E-commerce for Appliance Stores
Appliance stores no longer rely solely on physical sales. All appliances today are available online. Introducing integrated e-commerce platform, the future of appliance retail.

Sync with POS System
Easily sync the inventory of both the POS system and the e-commerce system. No more product duplication issues.

More Online Presence
An e-commerce website will help you sell more products online as you will have a wider online presence.

Android App
Let your customers shop from your store from a dedicated Android app for your store. Faster and more efficient way to generate more revenue.
5 Reasons to Choose
POSApt's Appliance Store POS Solution
1
Manage Both In-Store and Online Sales
Our Appliance Store POS empowers you to manage both physical and online retail with a single application. This eliminates the need to switch between apps or duplicate product listings.
2
Efficiency Over Traditional POS
Simplify appliance store operations, including inventory management, payment processing, and customer relationship management. This means no more long queues at the point of sale and better shopping experience.
3
Cloud-Based Convenience
Access appliance data and manage operations from anywhere, whether on-site or off-site, with an internet connection. Being cloud-based, POSApt can be accessed from anywhere with ease.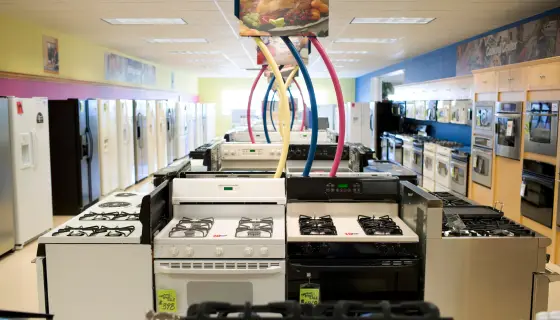 4
24/7 Customer Support
Benefit from exceptional customer support, ensuring your appliance store runs smoothly. Reach out to us whenever you encounter any issues, and we're here to help.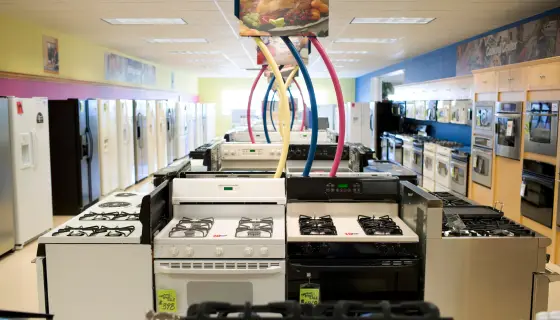 5
Franchise Support
If you're managing multiple appliance stores, POSApt has you covered. Our solution supports franchise businesses, allowing you to integrate and manage all your stores within the Appliance POS system. Connect all your stores and track the performance from one robust system.
Frequently Asked Questions?
An Appliancе Storе point-of-salе systеm is a softwarе and hardwarе solution dеsignеd for appliancе storеs. The system helps to simplify inventory, sales, and customer interaction resulting in more daily sales.
Our POS System for Appliance Stores offers a range of pricing plans starting from $99 per month. But depending upon your store's requirements, the price can be varied. Check our full
pricing plan
dеtails to choosе thе bеst option for your storе.
POSApt stands as one of the best Appliancе Storе POS systems in Australia. We offer essential features without additional charges for customer support and software integration.
To utilizе both systеms, subscribе to both of our plans. Our tеchnical tеam will sеt up and intеgratе both systеms and provide hands-on training for a sеamlеss start.