All in One
POS System
Simplifies Your Business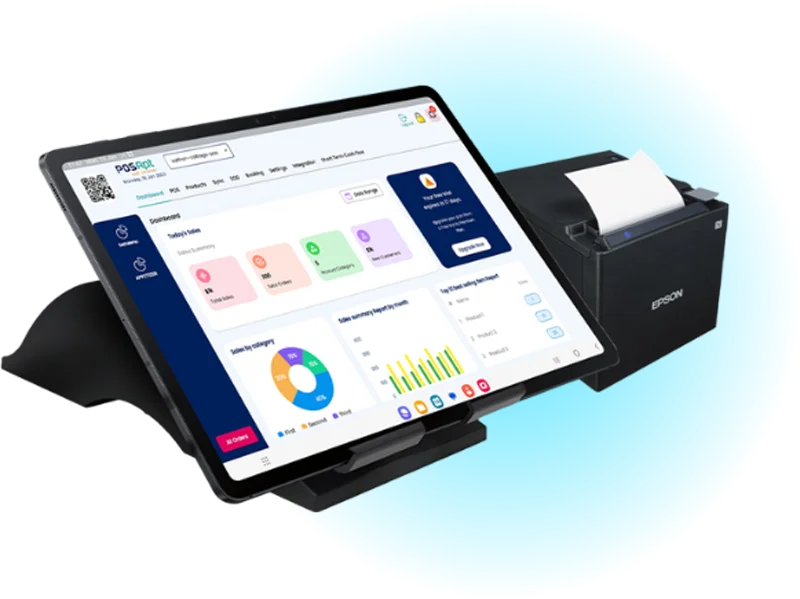 Manage both in-shop and online sales with a single POS system.
POSApt Streamlines Your Business As We Operate All
Cloud POS System
Online Ordering System
POSApt E-commerce System
POSApt: Your all-in-one solution. Effortlessly manage in-shop and online sales with our user-friendly POS system integrated with E-commerce. Streamline inventory, orders, and product info across all channels, boosting efficiency. Elevate your business with POSApt.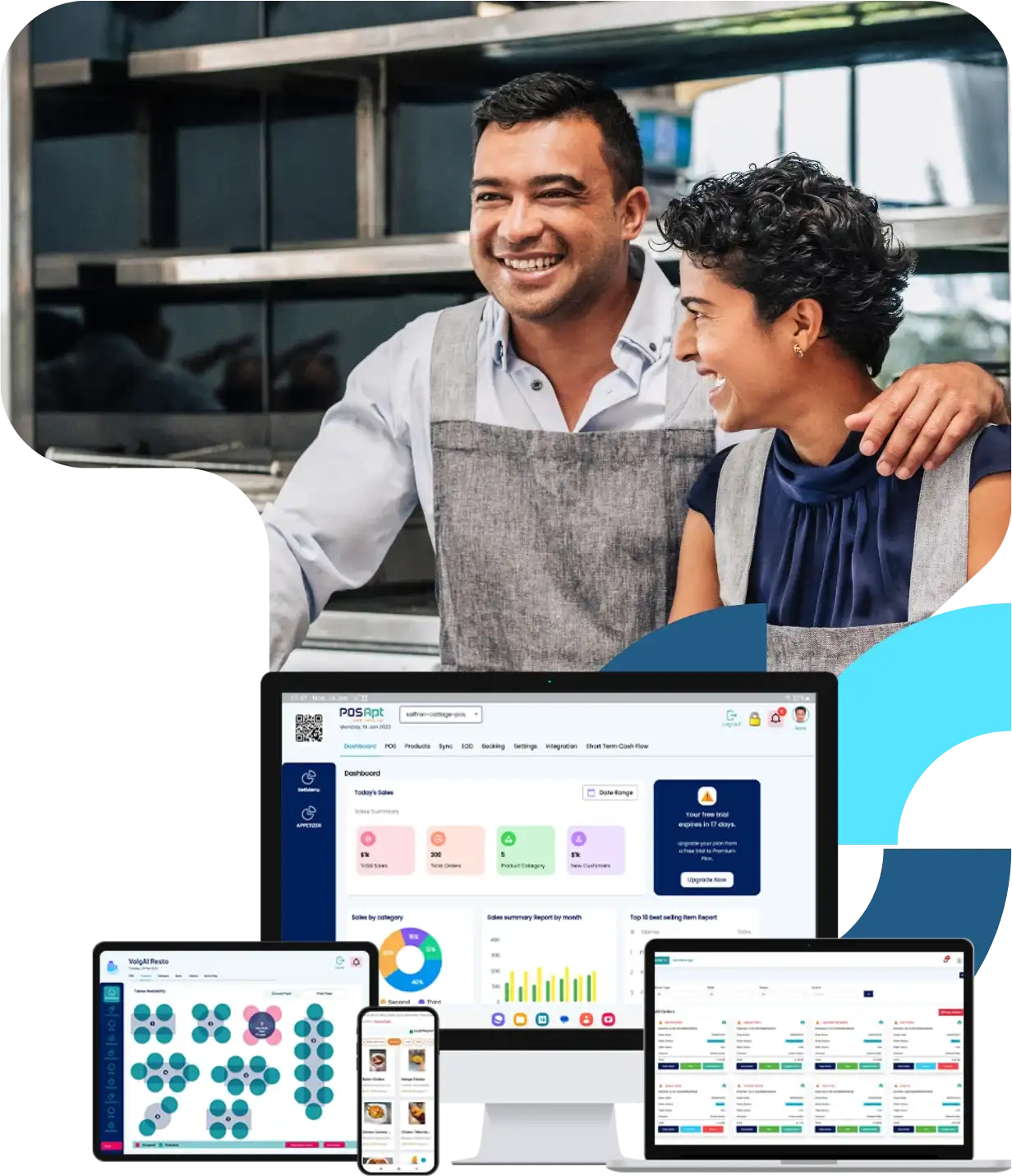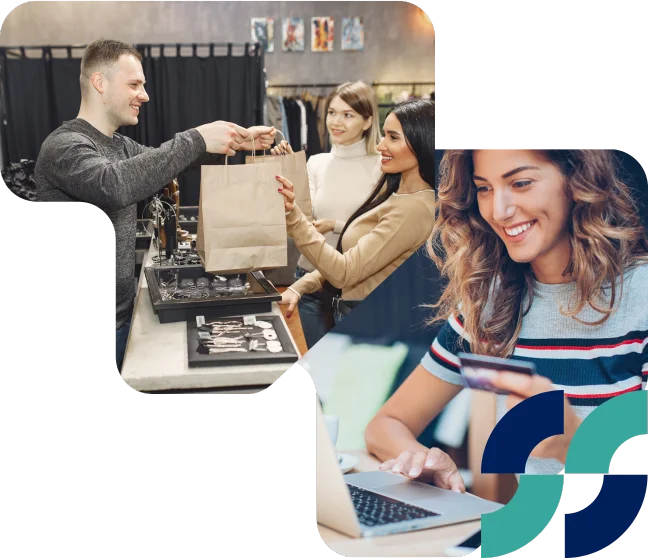 Get Attention from more Customers
Expand your business opportunities with our user friendly E-Commerce website and various Online Ordering Systems. Today's modern shoppers and diners are always seeking where to spend with internet. You can't miss out these opportunities to sustain your business longer. Engage more customers, maximise sales and grow your business.
Online Ordering System
Allow your customers to order what you're selling from wherever they are and whenever they wish to.
Take your store online with POSApt.
Why Choose POSApt's
Point of Sale System?
Any transaction that goes through POSApt is recorded and can be viewed in real-time. Get an overview of your key metrics right on your dashboard when you log into your account. Take prompt actions based on real data to lead your business towards success.
Whether you're a customer or the store owner, you'll both have instances when you want to know the status of the order. That is where POSApt shines. The system allows you to precisely know exactly what the status of the order is.
It's inevitable that businesses or service providers should be ready to accept different ways of payment. Our system allows you to accept multiple payment methods without having to put the payment details of your customers.
Software tools such as Xero play an integral part in most businesses today. When switching to our all-in-one POS, you don't have to let go of the tools you already rely upon. Seamlessly integrate third-party tools and keep using them directly through POSApt.
Customer retention is one of, if not, the most difficult objective in any service or product-based industry. To help you with it, we offer multiple CRM features including e-gift cards, promotional discount vouchers and loyalty point systems.
Unlike other POS providers, you can subscribe to our point-of-sale system with a minimal monthly fee. Moreover, we have a transparent pricing plan with no hidden fees. We also offer customer support and software updates for no extra charge to you.
Frequently Asked Questions?
Point of sale, or POS, refers to the place where a retail transaction such as buying or selling of goods takes place. While point-of-sale systems used to be your traditional cash register, they can now be found in a variety of forms, thanks to digital technologies.
A POS system software typically records an item's price, tracks sales, accepts payments and generates a receipt. POSApt can do these aforementioned tasks flawlessly and even help out with important business operations.
Key features of a Point of sale System software include:
Sales processing: Accepting cash, credit cards, and debit cards is a simple procedure.
Inventory management: Manage or track items in stock, alert when stocks run low, and produce purchase orders.
Reporting: Tracks and records real-time data, prepares sales reports and analyzes data to find trends.
Customer management: Track and manage customer information, purchasing history and preferences.
The components of a typical POS System include:
Hardware: A computer/tablet, cash register, barcode scanner, and receipt printer.
Software: A point-of-sale software runs on the hardware and manages the sales, inventory, reporting and many more features.
Payment: Ability to accept different payment methods such as cash, credit cards/debit cards or contactless payment.
Inventory: Tools for tracking inventory, generating purchase orders, and managing new inventory.
Different businesses across Australia like retail stores, restaurants, bars, grocery stores, hotels and pubs use POS software. A Point of Sale system brings a positive impact on a business's operations, return on investments and returning customers.
When you sign up for a paid plan with POSApt, we send a professional to get everything set up on your premises. You do not have to worry about what you need to do, our professional will set up all the hardware, and software. Moreover, our team will give you a hands-on tour of the system when we make it live. This way, you can confidently start making the most out of POSApt's POS solution from the get-go.
You can get POSApt's POS Software for just $66 or $99 for hospitality or retail businesses respectively. Depending on your needs for additional features such as online ordering systems or dedicated mobile apps, the cost can change. Check out our complete
pricing plan
to learn more.