Our Pizza POS Solution Include Everything You Need
Free Consultation
Products Upload
Set Up, User Training
Friendly Customer Services
Custom Website and Maintenance
Do you sell Pizza? Enhance the efficiency and success of your pizza shop with dedicated Pizza POS software. From easy order management to making customers happy, it's time to redefine how you manage your pizzeria.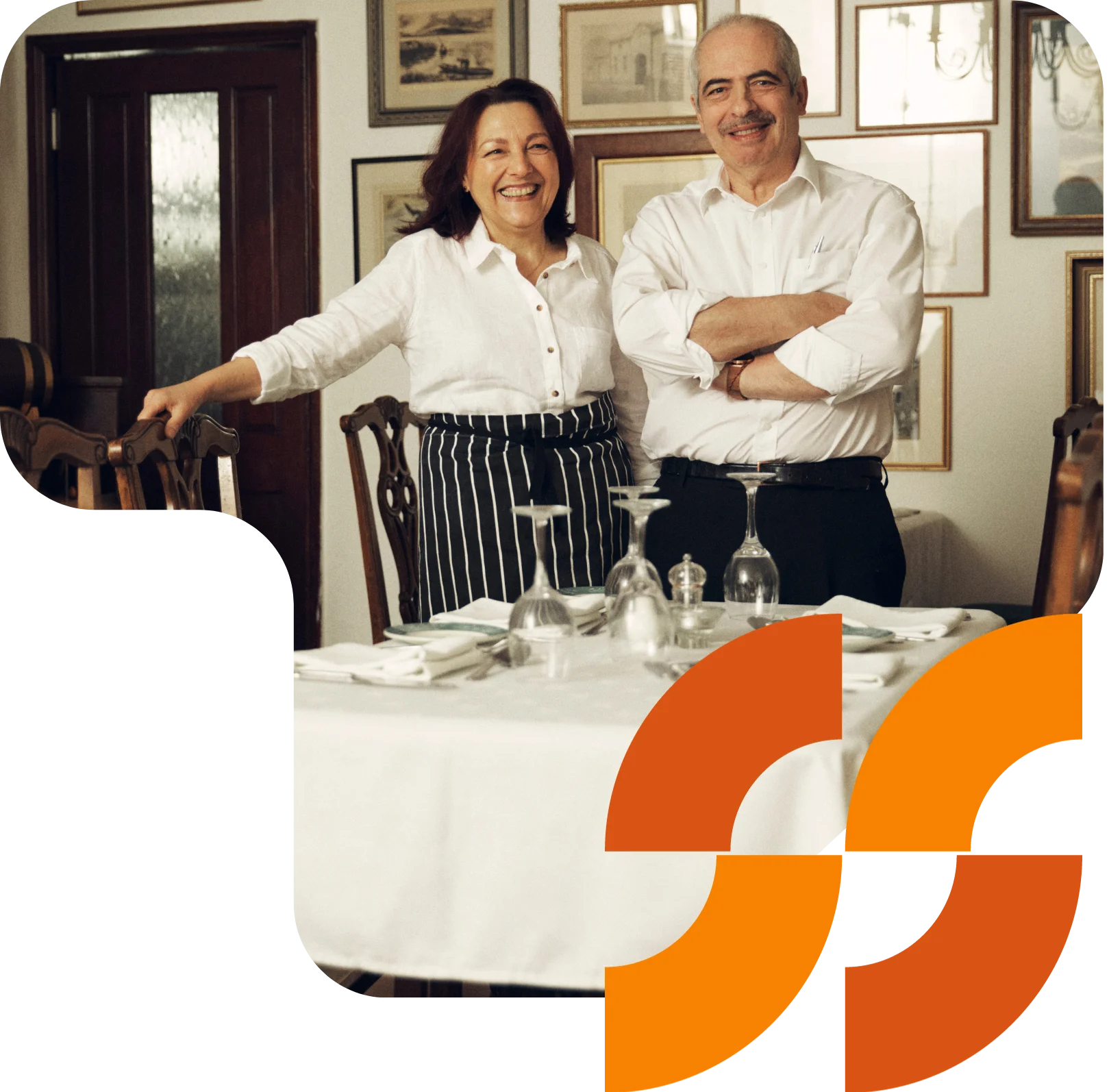 Cloud-Based POS System for Pizza Shops
Running a pizzeria in Australia involves a number of tedious and time-consuming tasks such as managing orders, inventory, and customer satisfaction. It becomes even more complex when you've got multiple stores in multiple locations to take care of.
To make life easier, what you need is a point-of-sale system that can effortlessly handle all your business operations. That's where our Pizza POS System from POSApt comes into play. It's designed to simplify your tasks even in the busiest time. Bring more orders to the fast-paced world of pizza making.
From streamlining operations to enhancing customer experiences, we are ready to empower your pizza enterprise. Seize the opportunity – start your journey with our 30-day trial today.
QR Ordering System
Allow your customers to browse the menu and order from within their smartphone by scanning the QR on their table.
Inventory Tracking
Track pizza ingredients needed to craft your pizzas in real time. Get notified when your inventory is about to go out of stock.

Split Payments
Just like sharing a pizza, allow your customers to share the cost of the pizza through split payments.
Loyalty Points for Repeat Orders
Reward loyal customers with a points-based loyalty program. Encourage repeat business by offering discount vouchers.

Online Ordering Integration
Integrate online ordering seamlessly with your in-store operations. Receive and manage online orders directly through your POS system.

Specials and Combos
Create and promote special pizza deals and combos to attract customers and increase sales. Easily set up limited-time offers and track their success.
User Friendly Integrated
Online Ordering System for Pizza Shop
Online Ordering System can streamline the order fulfilment process, reducing the likelihood of errors and improving efficiency. This can lead to quicker order processing and improved customer satisfaction.

Table Booking
Allow your customers to book a table at your pizzeria from your website. Make sure your customers get their tables ready beforehand.
Order Pending Notification
Get notified when your team misses customer orders and make sure all your hungry patrons get their pizzas in time.

Customisable Pizza Creation
Allow your customer to choose from a variety of crusts, sauces, toppings, and sizes to cater to individual preferences.
5 Reasons How You Can Grow Your Business with Our
Pizza Shop POS System
1
Seamless Integration with Online Ordering
Let's face it, even Joey Tribbiani from Friends would choose to order pizza online rather than walk to a restaurant. That is why an online ordering system is essential. POSApt's Pizza POS comes with an integrated online ordering system, so you can easily sell your pizza online. You can also integrate third-party delivery platforms like DoorDash and deliver pizzas all over Australia.
2
Real-Time Kitchen Communication
Minimise communication gaps between your kitchen staff and wait staff. Our Pizza POS system allows you to instantly send orders from the customer's table to the kitchen and print them. This means your kitchen staff won't miss an order and your customers get their orders fulfilled faster than ever.
3
Customisable Menu
Crafting a beautiful menu that aligns with the food trends and what your eatery offers has never been easier. You can effortlessly create, customise, and manage your menu offerings with just a few clicks. Also, add delectable pictures that make your customers want to give all the items on your menu a taste. Our system also allows customers to customise their orders with toppings and side ingredients. Moreover, they can mention their allergies (if any) so your chefs can prepare their perfect pizza.
4
Inbuilt CRM Tools
Build deeper connections with your customers and keep them coming back for more. With inbuilt CRM tools such as loyalty points, gift cards, and promotional discounts, you can foster better relationships with your customers. The system also collects valuable customer data to help you personalise marketing campaigns. Moreover, you can engage with your audience through targeted email promotions.
5
Simplify Multi-Location Management
Expand your pizza business without dealing with operational complexities. Whether you have pizzerias in different cities, our system seamlessly connects all your locations. Keep track of inventory, sales, and customer data across all stores. And as your business grows, our system scales with you, maintaining organisation and efficiency.
Frequently Asked Questions?
It is a system used at the place of transaction to take and manage orders. It also tracks inventory, accepts payments and keeps data on customer purchases in your pizzeria.
To use a POS system in your pizza shop, send POSApt an enquiry and we will reach out to you within 24 hours. We will set up everything needed for your pizza shop. Moreover, we will provide you with hands-on training during the setup phase so that you can use it immediately.
POSApt is the best POS system for pizzerias in Australia. With essential features such as order management, Xero integration, multi-payment support, and more, your pizza shop can benefit greatly from our POS system.
Our system's basic plan starts at just $66 per month. It comes with all the essential features you need to manage your pizza place. But if you need something more, you can subscribe to our advanced
pricing plan
instead.
Ordering pizza online has become a growing trend and it's a no-brainer to have your own online ordering system. That's why POSApt makes it easy by making the process of integrating the POS with online ordering as simple as it can. We also offer technical support so you don't have to deal with any troubles along the way.