Cloud
Point of Sale System
for Australian Businesses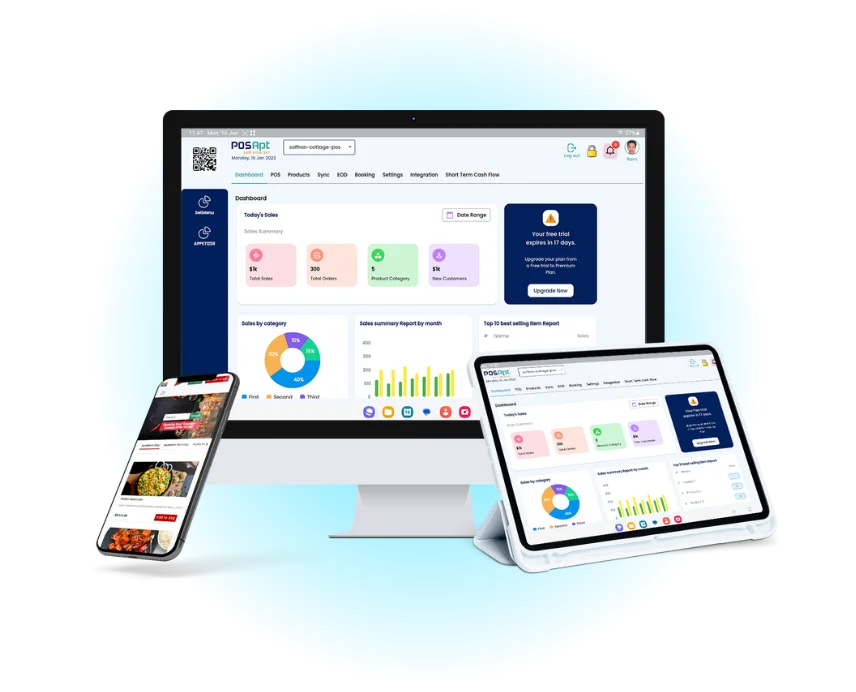 A cloud-based POS solution for hospitality and retail store owners.
Enjoy POS Outstanding Features All Inclusive!
Order Tracking
POS Mobile App
Inventory Notification
Set Up & User Training
Products Upload Service
Take your business to the next level with cloud-based technology integrated with a robust POS system. Give your customers what they want with simplified QR code tableside ordering, delivery, takeaway, and contactless payments. Make data-driven decisions, increase revenue, and achieve success with real-time reporting.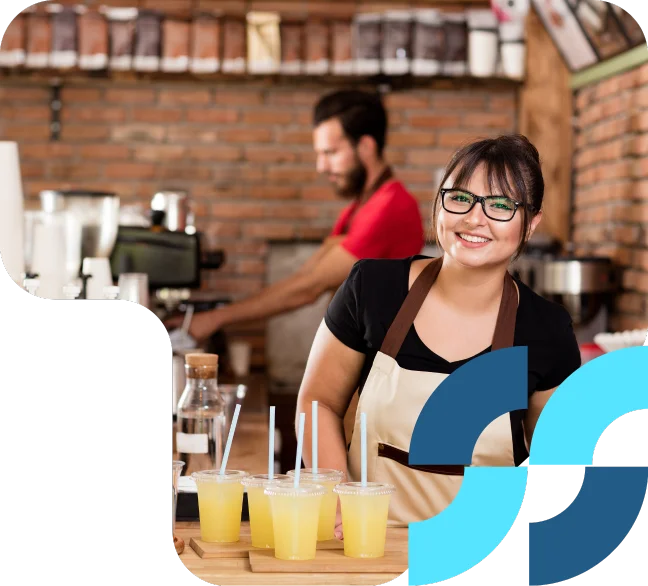 POSApt As Your Cloud Business Solution
Explore what a Cloud POS can do for your business.
Accessibility Enabled by Cloud
Data from all your transactions, inventory, sales and accounting will be stored in the Cloud. Easily access it from anywhere, anytime.
Efficient Sales Management
Our intuitive design allows you to manage sales without fumbling the process of transactions, accepting payments or printing receipts.
Mobile/Tablet App
Check and manage all orders, reports and transactions remotely through your Android phone or tablet. Don't worry, we'll set it up on your device.
3rd Party Software Integration
Tools such as Xero are integral for most businesses in the market today. So, we made it easy to integrate Xero and e-commerce systems with our Cloud POS.

Safe & Secure Data Storage
Since our system is always connected to the internet, all data is constantly being saved in cloud storage. So, there's no risk of data loss.
Advanced Inventory Tracking
Monitor stock levels right through our cloud POS's web or mobile app. Set up automatic alerts for inventory whenever your stock needs refilling.
Our simple, precise and real-time inventory system keeps your business running smoothly. Make informed decisions to increase profitability and provide a better customer experience.
Our system offers multiple payment options including Credit Cards, Gift Cards and Loyalty Points. This allows your customers to choose their most convenient payment method for them.
We will design and build a custom website for you that is visually appealing, and fully functional. It will also allow your customers to purchase goods and services, all at no additional cost to you.
We Support Small
Businesses Anywhere Anytime
Hardware Set up Support
It is essential that your Point of Sale solution synchronises well with all the hardware components that complement it. So, as part of the POSApt setup, we provide you with all the hardware necessary for a smooth and efficient sales action. Our hardware package includes: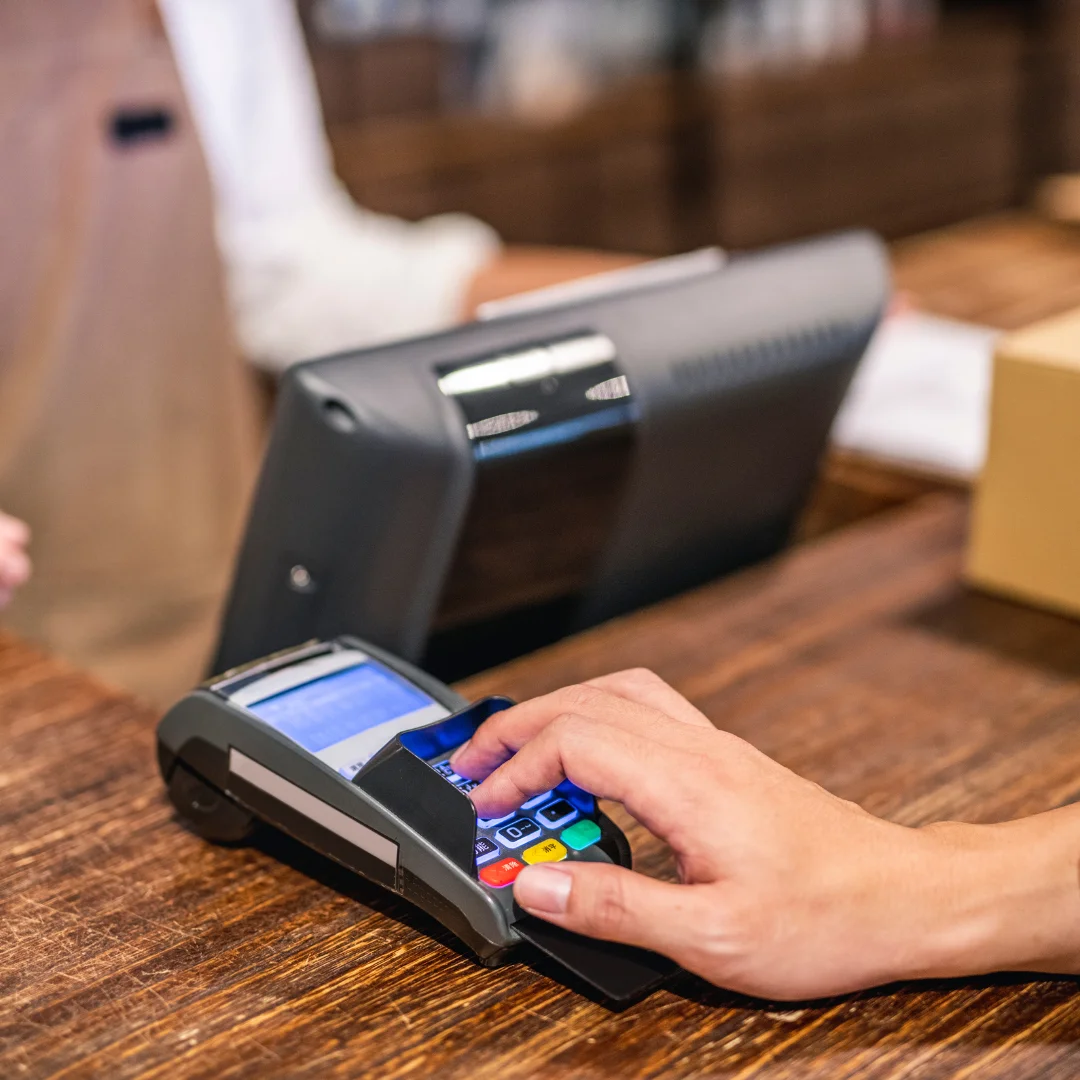 Merchant Management
POSApt provides you with a hands-on Merchant Management Service that extends from the installation phase to day-to-day maintenance. This Merchant service allows you to accept multiple payment methods including credit cards from your customers via EFTPOS machines. We're offering Merchant facilities at a very competitive price.
Cash Flow Management
We want to power your business's success. We've partnered with LucaPay to offer you cash-flow support directly from our POS system. You can get your invoices paid during tough financial situations with just 1 click to mitigate your business's short-term cash flow issues.
24/7 Customer Support
We're always available for you. Contact us via email or phone at any time of the day and we'll get you connected with an Expert to get your issue resolved in no time.
Low Downtime
Exceptional Customer Support
$0 Charge for Customer Support
Frequently Asked Questions?
A Cloud POS system is just like a regular POS system but stores data on cloud storage and all sales transitions and operations occur over the internet. This enables a business owner to access their point-of-sale system from any device with an internet connection.
Every time a sale is made, the details of the transaction are instantly processed and stored in the cloud. Depending upon the order and your business needs, the order is processed accordingly. Using this live data on the cloud storage, you also get a real-time overview of your key metrics right in the dashboard. POSApt's cloud-based POS works on multiple platforms like web browsers, dedicated mobile apps, or even a tablet.
Here are the main features of our Cloud POS software:
Sales Management: Processing transactions, payments and printing receipts.
Inventory Tracking: Monitoring stock levels and sending alerts when any stock item is running low.
Multi-Location Support: Managing multiple stores or branches from a centralised application.
3rd Party Software Integration: Integrating with other business tools such as Xero and e-commerce systems.
The advantages of POSApt's Cloud POS system include:
a. Accessible from anywhere around the globe Since all the data is stored in cloud storage, business owners can access it anytime, anywhere, facilitating remote management.
b. Scalable as your business grows Unlike a traditional POS system that is constricted by the capacity of its local storage, cloud POS systems allow you to easily scale your system.
c. Security & Backup Since the data is securely stored in the cloud. Moreover, you have the power to back up and recover whenever your physical store's data gets corrupted or erased.
d. Cost Effective Cloud-based POS systems also demand fewer hardware components to be installed on-site which reduces your on-site hardware and maintenance costs.
We understand that you may already be reliant on other tools and software that are crucial for your business's functionality. That is why we offer 3rd party integration of accounting software, payment gateways and e-commerce or online ordering platforms.
Our cloud POS starts from $66/month. However, we have multiplepricing plan for different-sized businesses.