Transform the Way Your Customers Dine with our
Table Ordering System Australia
Welcome to our Table Ordering System, a game-changing solution that transforms people's dining experience as known before. With our intuitive system, your valuable customers will no more have to wait in lines or struggle to grab your attention.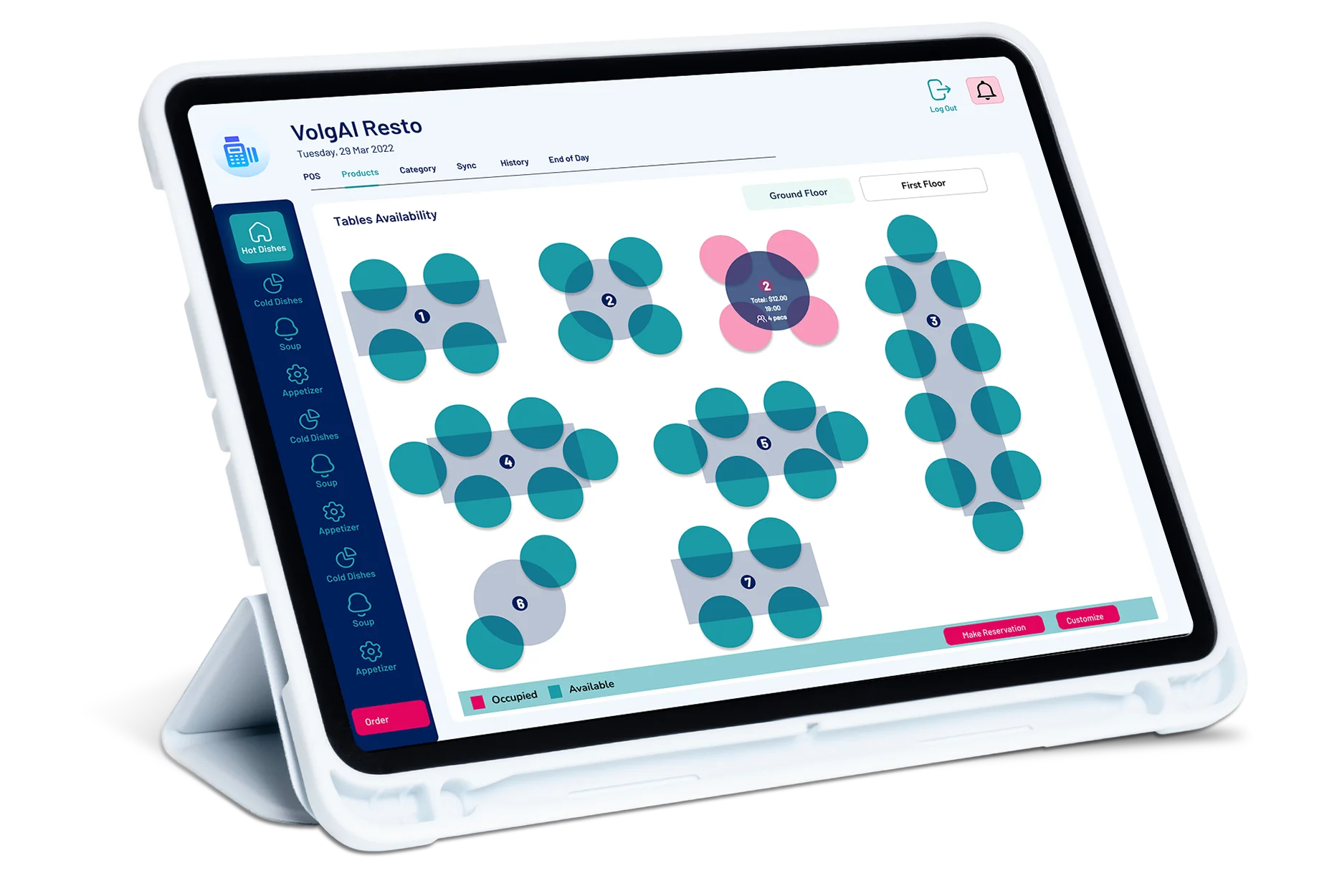 Effortless Ordering Made Simple
Scan and Order
Our Table Ordering System utilizes QRs placed on each table, allowing customers to scan and access the digital menu effortlessly. Allow your customers to browse through an extensive range of dishes and place orders with ease!
Real-Time Updates
Don't let your customers keep wondering about the status of their orders. Our system provides real-time updates of each order, ensuring transparency and keeping customers informed every step of the way!.
Customized Preferences
We understand that everyone has different dietary preferences and restrictions. Whether your customers require vegan alternatives or specific ingredient exclusions, our system allows order customization to meet specific requirements.
Seamless Payment Options
Customers can now settle bills directly from their tables thanks to POSApt's Table Side Ordering System. With our innovative system, your customers can now split the payment with their friends, add a tip, and complete the transaction securely and effortlessly.
Efficient Customer Support
Table Ordering provides efficient customer support to address queries or concerns that you may have. Whether it's a special request, clarification on menu items, or any other assistance, our dedicated support team is just a click away.
Free Custom Website
With a subscription to our Online Ordering System, we design and develop an appealing and custom website for your business.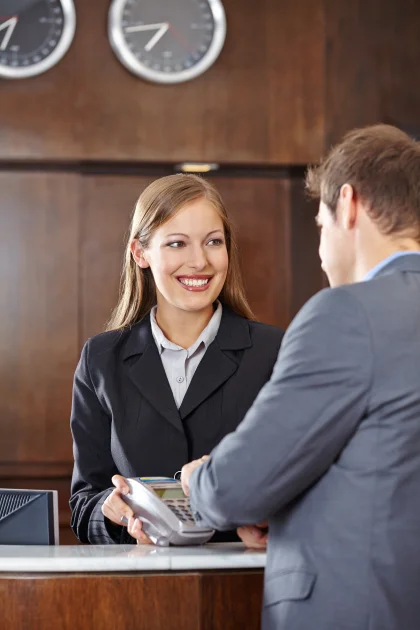 Experience the Power of
Our Table Ordering System
1
Seamless Integration
The system seamlessly integrates with your existing restaurant management system. Effortlessly sync your digital menu, order processing, and inventory management for a unified and efficient dining experience. Say goodbye to manual data entry and embrace a streamlined operation.
2
Insights and Analytics
Leverage the power of data to gain valuable insights into your customers' ordering patterns and preferences. The system provides comprehensive analytics and reporting tools that help in making data-driven decisions based on customer preferences.
3
Secure and Reliable Solution
Rest assured that personal information and payment details are secure with our online Ordering System. We prioritize data security and implement robust measures to protect your customer's sensitive information.
Don't have a website?
No Problem. We'll build you a Custom Website for absolutely FREE.
Get Started Today with
POSApt's Table Ordering System
Elevate your customer's dining experience with POSApt. Whether you own a restaurant, café, or bar, our platform is designed to enhance efficiency, convenience, and customer satisfaction.
Customer Satisfaction is Our Utmost Priority
---
We're here to elevate today's businesses to tomorrow's standards. Are you ready to explore tech and software solutions that will transform how you do business? It doesn't have to be intimidating to try POSApt; just fill up this form and explore what one change can do for your business.
100%
Customer Satisfaction
100%
Customer Satisfaction
Schedule your Free Demo We'll reach out to you within 24 hours.
Any questions?
Check out the FAQs
Still have unanswered questions and need to get in touch?
A table ordering system is a digital platform that allows customers to place orders or book tables from anywhere. It aims at providing a seamless and efficient ordering experience for diners.
It starts with signing up on the business's custom website provided by POSApt. Once customers are signed up they can place orders of their favourite items directly from the website. Moreover, all the orders will be notified to the owner so that they can process ahead.
Some benefits of using a table side ordering system include:
Streamlined ordering
Personalised preferences
Convenient payment options
Order history and favourites
Efficient customer support
Yes, our system can integrate with various restaurant management systems, including point-of-sale (POS) systems and inventory management systems. This integration ensures seamless synchronization of menus, orders, and data, enhancing operational efficiency and accuracy.
The cost may vary based on user requirements. But at POSApt, you can get it at just $119 per month.