Don't Worry, Our Grocery Store POS Solution Include Everything You Need
Free Consultation
Product Upload
Set Up, User Training
Friendly Customer Services
Custom Website and Maintenance
From setting up all hardware and software components to testing transactions, we will help you with every step. And, if you run into any issues or have any queries, we'll be there to answer your call 24/7.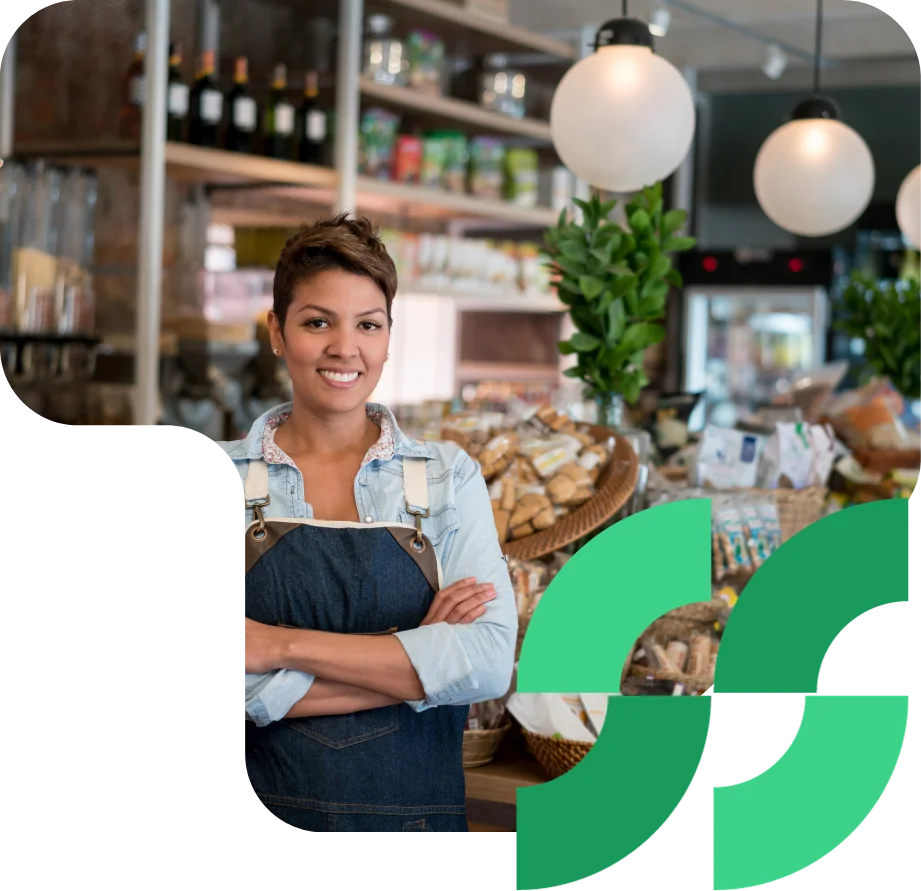 POS System Specialised For Grocery Stores
Running a multi-location grocery store can be both enriching and challenging. Keeping up with the pace of rush hours and counting out stock items is never a hassle-free experience. Moreover, upholding HR responsibilities and making sure everyone in the team is at their best is always tough to track.

It's only fair to look after support, and the support we provide is the best POS system for small groceries like yours. POSApt, simply speaking, will take pressure off your shoulders. It's a grocery store POS system that is capable of speeding up sales during rush hours and keeping track of stock in your inventory. Not just that, our POS system for grocery stores also gives you precise reports on daily, weekly and monthly sales. Which helps in data-driven decision-making to grow your small grocery business.
Moreover, our grocery Point Of Sale software can be integrated with the POSApt's E-Commerce System. With this integration, you can turn your website visitors into regularly buying clients.
Find the Best POS Solution For Your Grocery Store
Let a smart POS system take care of most of the tedious and time-consuming tasks of your Grocery store. Order management, sales tracking, inventory management and more.
Stock Level Notification
Receive instant notifications regarding your inventory's status. Whether it's running low or overstocked with certain items, our system keeps you informed to optimise your stock management.

Product Management
Simplify your workload by entrusting us with the task of uploading your grocery store's extensive product inventory, saving you valuable time and effort.
Android App
Monitor your grocery store's performance on the go with our dedicated Android mobile app. This app allows you to stay connected and access sales, inventory, and customer data anytime, anywhere.
Item Scanning
Increase the speed of order processing by swiftly scanning all items with a barcode scanner and instantly getting the bill on your computer screen.
Integration with Xero
Effortlessly manage finances directly from your Grocery Store POS system, thanks to seamless integration with Xero, a renowned accounting software.

Real-Time Updates
Access real-time updates of essential performance indicators, such as top-selling products and daily sales. Get them displayed prominently upon logging into your POSApt account.
---
Provide your customers with flexibility by offering various payment methods, including cash and credit card payments. Moreover, we also have a split payment option for customers who want to split their bills.
Our system has multiple languages you can toggle between. Choose your preferred language to ensure that both your staff and customers can comfortably navigate the system.
Receive automated alerts for low stock levels to ensure you always have the necessary items in stock to fulfil orders. Start baking your favourite bakeries without worrying about the required items.
User Friendly Integrated
E-Commerce System for Grocery Store
E-Commerce can streamline the order fulfilment process, reducing the likelihood of errors and improving efficiency. This can lead to quicker order processing and improved customer satisfaction.

Direct Integration to POS
Whether you want to sell online or in-store, our all-in-one system can help you with both. Your e-commerce can seamlessly integrate with our POS system eliminating the need of multiple applications.
Order Tracking
POSApt e-commerce website comes with an inbuilt order tracking and order notification system. Track all the orders that you have got and also check their payment details and delivery status.
Gift Cards
Allow your customers to surprise their loved ones with gift cards from your grocery store. Create digital gift vouchers for your customers with just a few clicks and send the voucher through email/message.
Why Choose
POSApt's Grocery Store POS Solution ?
1
Streamlined Checkout
POSApt enables faster and more efficient checkout experiences. Thanks to barcode scanning and integrated payment processing, customers don't have to wait in a queue to complete their transactions.
2
Increased Accuracy And Reduced Errors
Manual entry of sales and inventory data is prone to errors. POSApt eliminates such errors by automating data capture through barcodes and integrating with inventory management. This increases accuracy in sales records, inventory levels, and financial reporting.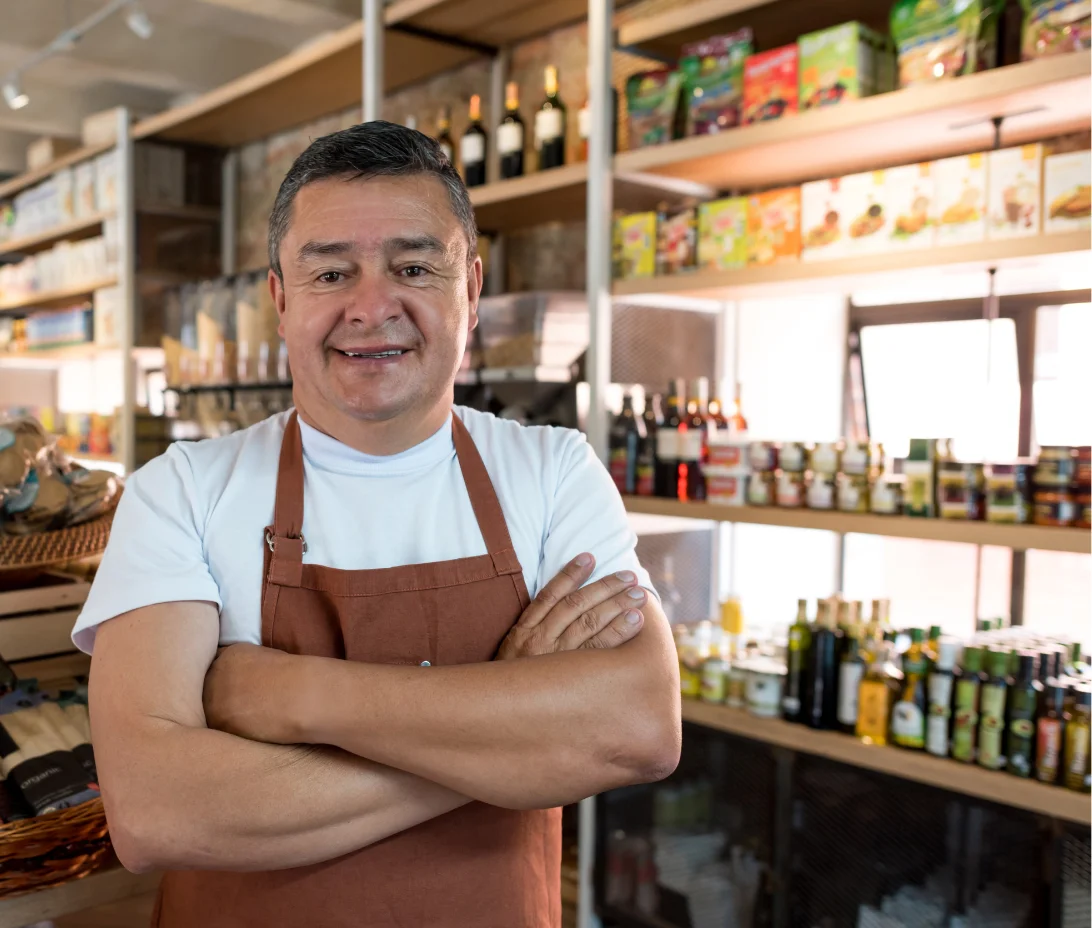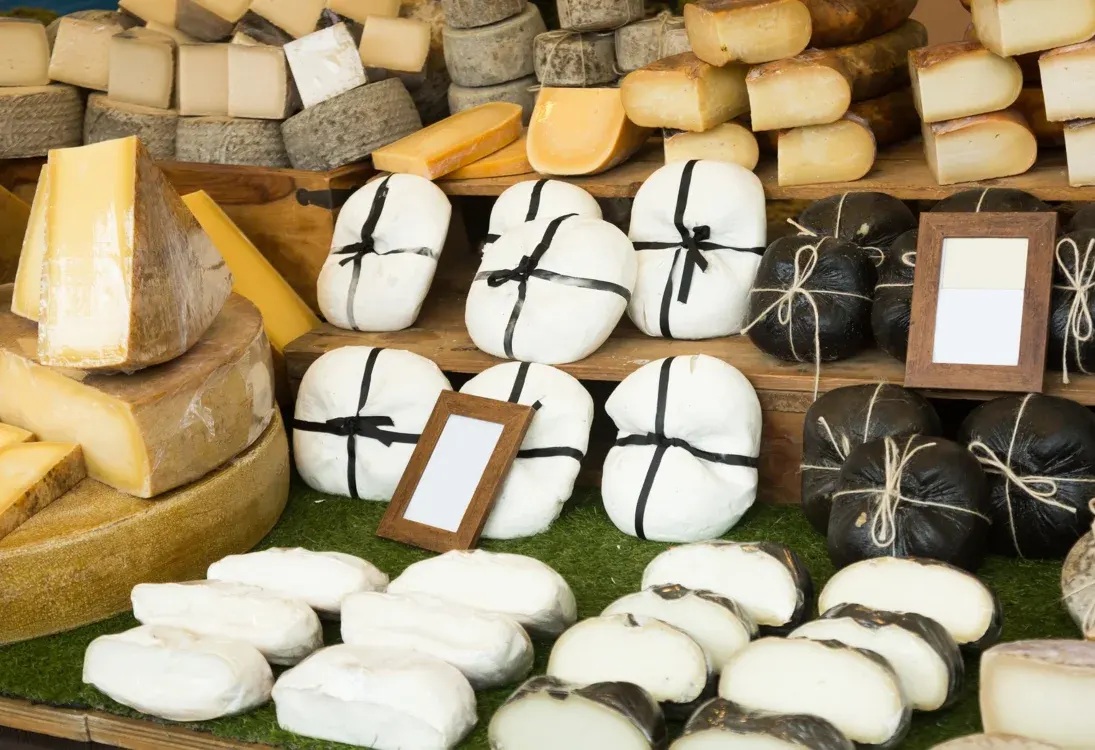 3
Inventory Management
Get accurate stock level information that automatically updates in real-time. You can also enable alerts for low stock or overstocking. This ensures that you never run out of popular items and avoids spoilage.
4
Sales Reporting And Analytics
POSApt allows you to generate sales reports and print them in your desired format. You can use these reports to understand your store's performance and make informed business decisions accordingly.
5
Multi-Location Inventory Management
POSApt allows you to easily manage retail stores in multiple locations, their inventories, websites and on-site storefronts, from a single application.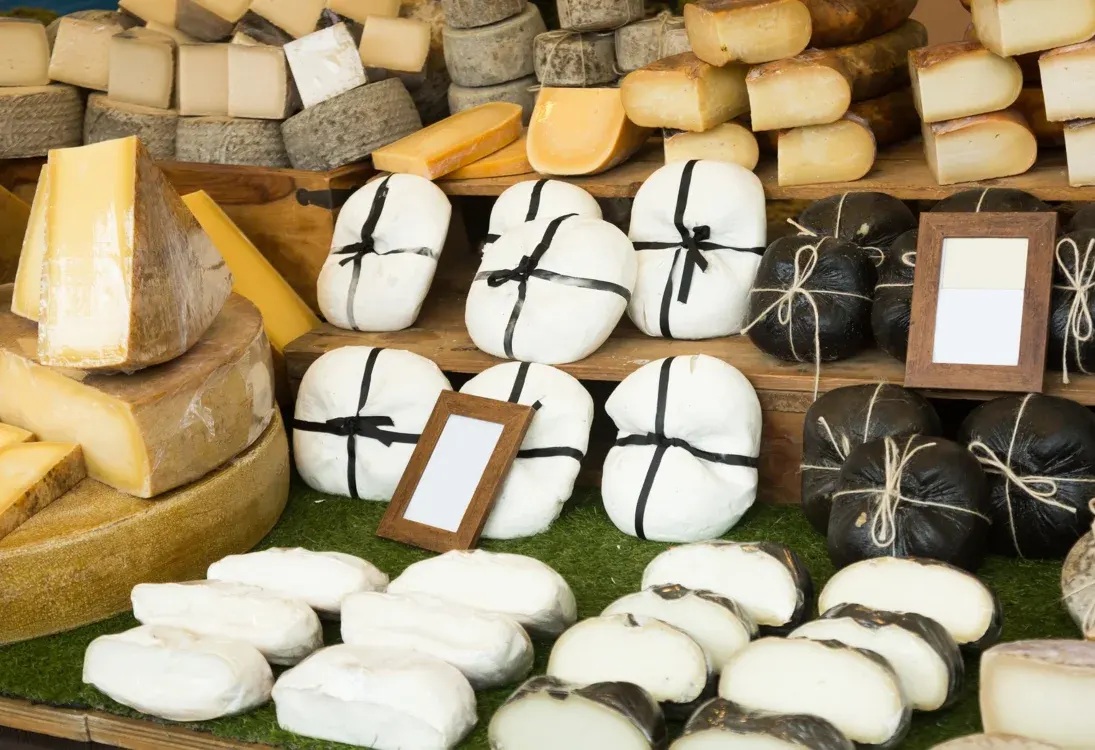 Frequently Asked Questions?
A POS in a grocery store is an integration of hardware and software that manages the business processes of a grocery store. The hardware part includes a cash register, a computer terminal, a barcode scanner and a receipt printer. The software includes sales & order management, inventory management, account management, etc.
Here's how a POS system generally works in a grocery store:
Product Identification: The cashier scans all the items selected by the customer using a barcode scanner. It is to note that the scanner can sometimes be very visible but sometimes it can be hidden under a transparent or translucent desk. This scan reads the product's name, id, price and stock levels.
Payment Processing: The software then calculates the total amount based on the previously scanned data and does predetermined calculations to give you the bill. After this, the cashier shows the digital bill or speaks out the total amount and processes the payment.
Printing Receipts: Once the customer has made the payment, the software automatically sends the receipt to the printer for printing. The cashier then hands the receipt to the customer.
Updating Inventory: After this, the system automatically deducts the products in your inventory to make sure the inventory has correct data. This helps to maintain accurate inventory records and trigger alerts when stock levels are low.
To use POSApt's POS system for the grocery business, you need to subscribe to one of our monthly plans. As it is a cloud-based POS, you do not have to worry about using a dedicated hardware system. Even if you have a laptop, you can just log into our dashboard and manage all your business processes.
At POSApt, Grocery POS software starts at $99 per month. View our complete
pricing plan
to learn more about our included POS features.
Once you have subscribed to both the POS and e-commerce system, our technical team will integrate it for you. You do not have to do it by yourself. Moreover, we do not charge any integration fees.
Absolutely, Our POS system is an omnichannel solution that can handle both in-store and online sales. All the products on your e-commerce website will be stored in the POS inventory. Whenever anyone orders online, the POS system will manage the order and transaction. This ensures there is consistency with the online and offline sales based on your actual inventory.