Our Vape Shop POS Solution Has You Covered
Free Consultation
Products Upload
Set Up, User Training
Friendly Customer Services
Custom Website and Maintenance
Whether you run a small shop or a chain of vape stores, POSApt has you covered. Manage it all with one versatile platform.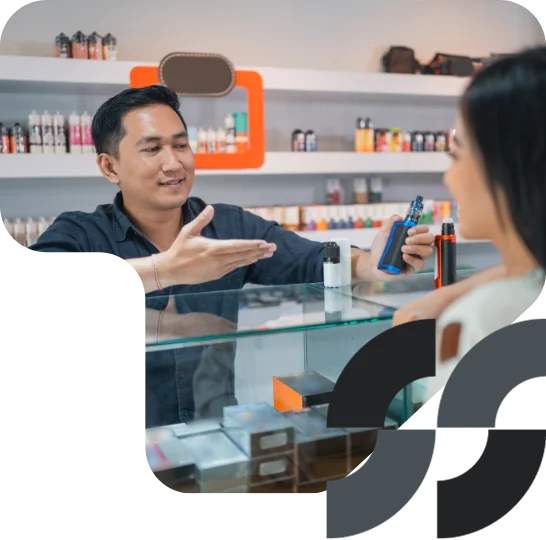 Modernise Your Vape Shop Business
The world is catching up to the vaping trend but is your business catching up with today's needs for a successful Vape Shop? Australian cities like Sydney and Melbourne aren't slow to the trend. Besides vape stores are popping out in more locations than ever.
Like the newness of this market, competing in this market also demands cutting-edge tools, like a cloud-based Point of Sale system, to thrive. This system streamlines operations, tracks inventory, accepts payments, increases sales, and enhances customer satisfaction.
Boost your Vape Shop business with a free 30-day trial from POSApt. We'll set up all the hardware and software for a seamless start.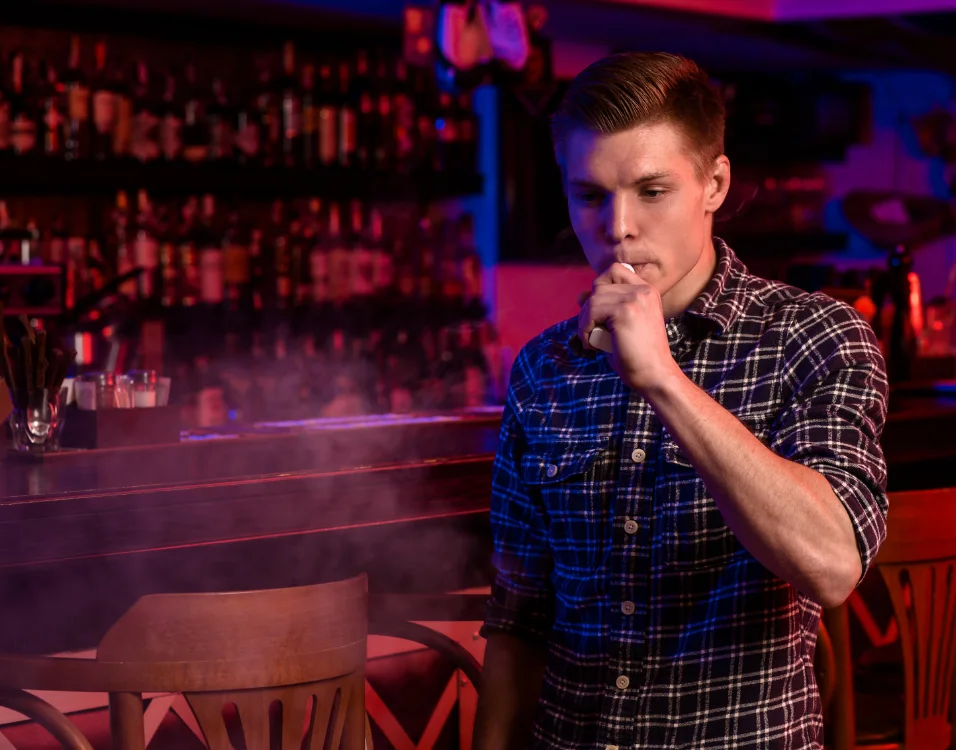 Empowering Australian Vape Shop Businesses
Sell your vapes with ease and fun with our vape shop POS system.

Inventory Management
Keep your vape juices, pods, batteries, and accessories in check so that no customer has to return empty-handed.

Seamless Online Sales
Expand your reach with integrated e-commerce where you can sell your vape products to everyone on the internet.
Xero Integration
Sync all the sales data of your vape shop with your Xero account with 1 click and make accounting tasks easy.

Multiple Payment Methods
Offer convenience to your customers by accepting payments in multiple ways from cash to credit cards.
Customer Relationship Management
Use advanced CRM tools such as gift cards and loyalty points to keep your vaping customers coming back to your store.
Multi-language Support
Give your customers best shopping experience on their native language. POSApt supports languages like English, Japanese, Spanish, and more.
Intuitive E-commerce Website for Vape Shops
E-commerce integration streamlines order processing and boosts efficiency, ensuring quicker order fulfillment and increased customer satisfaction.
E-commerce Integration to POS
Sell out your vape products and juices online and in-store seamlessly by connecting your POS to your Ecom store.

Mobile App
Use POSApt's dedicated mobile app to get all the sales data directly on your smartphone and manage your business like a Pro.
Real-Time Sales Reports
Gain insights on all your vape sales in real-time and make decisions based on this data to grow your business.
5 Reasons to Choose
Our Vape Store POS System
1
Sell Both Online & Offline
POSApt offers a comprehensive solution for your vape business to manage both online and offline sales seamlessly. This allows you to streamline your operations and maintain consistent inventory levels, pricing, and customer data across all sales channels.
2
24/7 Customer Support
Reliable customer support for your software and hardware solutions is essential for any business, and a vape shop is no exception. So, we offer 24/7 customer support to ensure that all of your technical issues or questions are addressed promptly.
3
Support for Franchise Businesses
Whether you already own multiple vape shops or plan to have a franchise model in the future, POSApt is capable of adapting to your needs. It allows you to have centralized control and oversight of all your stores, ensuring consistency in pricing, inventory management, and reporting.
4
Multi-Platform Compatibility
Experience flexibility and convenience with the ability to use your vape shop POS system on your preferred device. Whether you prefer to use a desktop computer, tablet, or smartphone, you can do that with POSApt.
5
Old Hardware Support
Replacing hardware can be a significant expense for businesses. No worries, POSApt supports older hardware so you don't have to invest in new equipment immediately. This cost-saving feature allows you to use your existing hardware while benefiting from the efficiency of a modern POS system.
Frequently Asked Questions?
A Vape Shop Point of Sale system is specialised software for shops selling vape products. It centralises tasks like inventory management, sales, customer interactions, and more to streamline operations.
Our POS system starts at $99 a month, and our e-commerce solution is available for $199 a month for vape shops. Check our complete
pricing plan
to select the perfect plan for your store.
Integrating your e-commerce system with POSApt is easy. Visit the 'Integration' tab on your panel or contact us at info@posapt.au or 03 8802 4468 for free integration assistance.
POSApt is the premier POS system for Vape Stores in Australia, offering a comprehensive set of features and benefits at an affordable price.